In the financial accounting domain, consolidation refers to the aggregation of financial information including income and expenses into a single account. This is done when a parent company owns a group of multiple subsidiaries or affiliated companies.
Financial consolidation combines the individual units of a parent-subsidiary group and presents them as a single company. The consolidated financial statements are then reported under the banner of the parent company.
In this article, we shall discuss how organizations can perform financial consolidation with SAP Business One or SAP B1.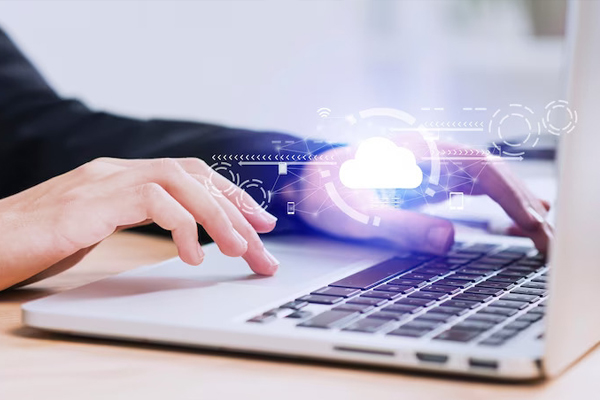 Steps in Financial Consolidation
Generally, here is how organizations perform financial consolidation in their accounting books:
Collect balance sheet data from various ledger systems and assign them to a centralized accounting system. Balance sheet data typically includes the company's assets and liabilities, equity, earned income, and business expenses.
Consolidate the balance sheet data according to prevailing financial guidelines. Some of the accounting standards include Handelsgesetzbuch (HGB) in Germany, the US-based GAAP (Generally Accepted Accounting Principles), and the International Financial Reporting Standards (IFRS).
Report the financial results to internal and external stakeholders in the company.
Although financial consolidation comprises only three steps, it is not simply about adding up financial numbers from subsidiary companies and presenting them as a consolidated statement.
Depending on the size of the business, accounting teams must deal with various challenges such as:
Converting foreign currencies
Eliminating any intercompany transactions
Removing any adjustment entries
Performing accounting for part-owned companies
Without a complete financial consolidation tool, financial consolidation can be a long and tedious process. This is where the SAP B1 financial consolidation tool comes into the picture. This tool can streamline the consolidation process. Let's discuss how in the following section.
Financial Consolidation with SAP Business One
With its "Intercompany Integration" add-on feature, SAP Business One enables organizations to create and manage consolidated accounts. With SAP B1, parent companies can also set up subsidiary or associate companies.
Also Read: SAP Business One—Upcoming Features 2023
Here are some of the key capabilities of the SAP B1 Intercompany Integration solutions:
1. Replication of Master Data and Content Sharing
The intercompany tool in SAP B1 allows organizations to replicate master data across partner or subsidiary companies. This includes data for freight master, currency master, payment terms, and business partners. For selected master data, you can also choose which records to share among companies. This provides a level of flexibility for organizations in master data replication.
Additionally, this SAP B1 feature can cater to service-oriented scenarios by replicating service contracts, contract templates, and customer equipment cards.
Also Read: 6 SAP Business One Service Module Tools to Transform Customer Service
2. Standardized Processes Across All Business Entities
With the intercompany integration solution in SAP B1, companies can automatically record an intercompany transaction as a reciprocal transaction.
For example, consider the case of a sales subsidiary company purchasing finished goods from an affiliated manufacturer. Whenever the sales subsidiary creates a purchase order in SAP B1, the solution automatically triggers a sales order in the SAP B1 application of the manufacturer. Standardized and reciprocal transactions across business entities eliminate manual data entry, reduce any human errors, and improve overall productivity.
Here are some more processes automated using SAP B1:
Intercompany trade with support for item and service level documents
General ledger allocations that allocate income and expenses across multiple business entities
Accounts Payable service invoice allocation for booked expenses through AP service invoices across multiple business entities
Centralized payments enable subsidiaries to delegate their outgoing payments to other subsidiaries.
3. Operational Visibility
The SAP B1 intercompany integration solution provides operational visibility into multiple units by:
Consolidating journal entries of all business entities into a single company. This includes the consolidation of companies with different accounting structures and currencies as well as individual accounts with different exchange rates.
Providing visibility into the current inventory levels across the entire organization. This includes in-stock, ordered, and committed inventories.
Providing a single unified view of all payables and receivables from trading among business units or subsidiaries.
Consolidating sales for each business entity in a single report. This shows how products are being sold in different geographical regions.
4. Centralized Management
Through the central module of SAP B1, companies can set up and configure the entire intercompany solution. This eliminates the need to set up the solution for each subsidiary company or entity. Additionally, the intercompany message log records all intercompany transactions for auditing and troubleshooting.
5. Efficient Control and Collaboration
Besides automating intercompany business processes and enabling operational visibility, companies can leverage SAP B1 intercompany solutions to exercise complete control and collaboration.
Effectively, this solution can perform the following tasks:
Restrict the creation of customer sales documents based on the consolidated credit limit and account balance.
Accept or reject intercompany transactions and notify the concerned business entities.
Notify subsidiary companies of an intercompany transaction using emails and notification alerts.
How is financial consolidation done in SAP B1? Let's discuss that next.
How to Perform Financial Consolidation with SAP Business One
At its foundational level, the SAP B1 consolidation tool enables companies to run real-time analytics or queries on data from OLAP cubes or data warehouses for improving performance.
By simply clicking a button, SAP B1 can get financial data from a host of data sources into the data warehouse. With its organized data structure, companies can duplicate financial data from SAP B1 to data stores and complete the financial consolidation process with the optimum performance level.
Here is how SAP Business One enables you to meet the challenges posed by financial consolidation:
1. Intercompany Transactions
Subsidiary companies often buy and sell products or materials to another company under the same umbrella as the parent company. This is referred to as intercompany transactions. The parent company manages intercompany transactions by cancelling the items from its consolidated financial statement.
SAP Business One removes intercompany transactions such that they do not count as double-item entries in the parent company's consolidated financial statement. Instead, SAP B1 records them as a reallocation of resources in the parent company's accounting books.
2. Consolidation Adjustments
SAP Business One is fully capable of performing consolidation adjustments by:
Correcting any errors in subsidiary data.
Performing adjustments according to both domestic and global financial regulations like IFRS and GAAP.
3. Currency Conversion
If you are dealing with multiple currencies, SAP B1 enables the parent company to consolidate all its subsidiary company's transactions into a single report with a single currency.
4. Financial Reconciliation and Allocation
Reconciliation and allocation are additional aspects of any financial consolidation process. Many subsidiary companies allow their parent company to reconcile their input information. Concerning allocation, companies allocate revenues and expenses to a particular division or business function.
SAP Business One enables both these aspects by:
Reconciling accurate data as input information.
Performing allocations during data replication or by creating allocation reports within a single data store.
5. Organizational Changes
The financial consolidation process is affected by organizational changes such as acquisitions, internal reorganization, and divestments. For such changes, SAP B1 enables organizations to perform "what-if" modeling by viewing the impact of changing company trees or the organizational hierarchy. With this functionality, they can forecast the impact of a modified subsidiary portfolio.
Conclusion
SAP Business One has effectively performed financial consolidation with its intercompany integration solution that has been deployed across over 60 countries. This solution also supports intercompany transactions in both local and foreign currencies. Among the major benefits, organizations can consolidate and view activities across business units without any manual reconciliation.
At Praxis Info Solutions, we have designed and implemented SAP B1 financial solutions for a host of global customers. We have maintained an impeccable record of delivering our solutions on time to our customers. Here is a blog on how to run an Accounts Receivables aging report using SAP Business One.
We can be the perfect fit for your growing business requirements. If you wish to avail yourself of our expertise in SAP B1, Contact us today.
Business Intelligence & Analytics..
Perfect enabler for insightful decision making.

Call us on

+91-88050 25521/18/19