To retain their customers, organizations must provide excellent customer service that can elevate their brand experience. A single poor experience is enough to drive the customer away from the organization. 90% of Americans rate customer service as the deciding factor for doing business with any organization. 58% of customers switch companies due to poor customer service.
Organizations need the best customer service tools to retain and keep their customers happy. With the SAP Business One Service module, customers can easily deal with various customer issues in an organized manner.
Among the most effective modules, the SAP Business One service module comprises 6 tools that help in delivering the best service.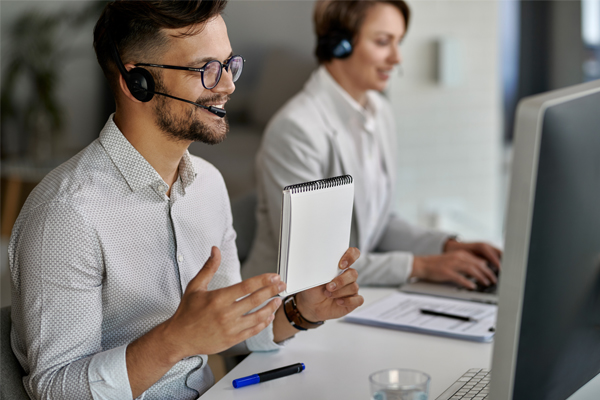 SAP Business One Service Module – 6 Tools
Here are the 6 SAP B1 customer service tools and their key features:
1. Service Calls
By using the service call tool, customers of SAP can easily create and initiate a customer service ticket. This tool is activated when any customer or business vendor raises a service request, which is then recorded for future monitoring.
In SAP B1, a service call contains the following details:
Customer equipment card (or CEC)
The time of opening and closing the service ticket
The customer service agent who handled the customer call
The time taken to address the customer's issue
Service calls are stored in the central location and serve as the starting point for retrieving all CECs, service contracts, and customer service history. Also, customer service managers are automatically notified whenever there is a sudden increase in service calls and time is taken to resolve the issue.
The service call tool in SAP B1 is beneficial for:
Linking customer service activities such as reminders or follow-ups.
Locate any service-related information easily.
Monitor the cost of providing service.
2. Customer Equipment Card (CEC)
With the SAP B1 CEC customer equipment card, service agents can obtain details of the serialized item that needs to be serviced. Agents can also check the history of the service item before servicing.
In SAP B1, the CEC allows you to perform the following tasks:
Monitor the sales and service history of the serialized item including any transactional data.
Store the service contract and warranty-related information for the particular item.
Record the address and store any attachments related to the serialized item.
The CEC tool in SAP B1 provides a centralized location for storing all serialized items. Additionally, you can configure SAP B1 to automatically generate a CEC whenever any serialized items are sold.
The CEC tool in SAP B1 is beneficial for:
Improving the traceability of serialized items.
Automate the creation of customer equipment cards.
3. Service Contracts & Warranties
The Service contract tool in SAP B1 allows companies to define and manage their customer service contracts and product warranties. You can use this tool to specify the following items in your service level agreement (SLA):
Labour and parts
Travel-related expenses
Covered duration of the customer service
Resolution time
SAP B1 provides multiple templates for service contracts for automatic application to customers, groups of items, or serialized items. This includes gold, silver, and bronze templates, which can be assigned to each customer based on their SLA.
Beyond these three templates, you can create custom templates based on different parameters including service coverage, response time, and service expiration date.
The Service Contract & Warranties tool in SAP B1 is beneficial for:
Meeting customer expectations by applying the correct service contract terms during any customer call.
Create a service contract and assign it to a customer.
4. Knowledge Base
The SAP B1 Knowledge Base tool is a repository of solutions recommended for customer problems. Customer servicing agents can use this tool to search for customer solutions and link them to an ongoing service call. Every service call can be linked to multiple solutions.
Additionally, you can use the Knowledge base to:
Add a new solution for a particular customer problem.
Define and modify how any solution can be used.
Upload a large volume of customer solutions through the Data Transfer Workbench (DTW).
How does the Knowledge Base tool in SAP B1 improve customer service? Here are some benefits:
Provides service agents with immediate access to customer solutions.
Builds and shares a vast knowledge repository for resolving customer issues.
Addresses and resolves customer issues quickly.
5. Reporting & Analytics
The SAP B1 customer service module also provides the reporting and analytics tool to deliver different types of service reports. Service reports enable companies to analyze their overall call volumes and response time.
SAP B1 provides various types of service reports including the following:
Service Calls: Based on criteria such as Call ID, customer information, item information, and date of creation.
Response Time: Grouped by the user, type of response, and queue time.
Average Closure Time: Lists all the closed service calls along with the closure date and time.
Using this tool, customer service managers can monitor the efficiency and performance of any service call. Additionally, this tool sends an automatic alert whenever service calls exceed their permissible duration.
The Reporting & Analytics tool in SAP B1 is beneficial for:
Measuring the overall quality of service calls and delivering exceptional customer service.
Sending timely alerts to authorized personnel to take corrective actions.
6. Service Mobile App
With the SAP B1 service mobile app, organizations can replicate the customer service module on a mobile phone. This is useful for field technicians to provide onsite services using their Android and iOS phones.
The SAP B1 service mobile app enables field technicians to perform the following tasks:
View all the open service tickets.
Modify, share, or close service tickets.
Review the customer's service contract and warranty details.
Check-in (or out) a new service call along with the timestamp and location.
Access the knowledge base for solutions.
This mobile app also covers additional functionalities such as to-do lists, pricing, and warehouse-related data.
The service module app offers benefits like:
Providing immediate customer service through field service technicians.
Securing all service-related data on mobile phones.
Conclusion
As outlined in this article, the customer service module in SAP Business One offers extensive capabilities that can elevate the quality of your customer service. Additionally, the mobile phone app allows field technicians to access relevant information while attending to on-site calls.
Since its inception, Praxis Info Solutions has delivered customized SAP Business One solutions to customers of SAP based on their requirements. Here is a published blog on how to understand service calls in SAP Business One.
Are you looking for an SAP implementation partner that can transform your customer service? We can help you out. Contact us today.
FAQs
What is SAP Business One used for?
Dattatreya Kulkarni
2023-09-01T19:43:46+05:30
SAP Business One is a cost-effective ERP solution used by small and medium-sized businesses to manage their business operation. With SAP B1, they can manage business areas from financials & accounting, purchases, and inventory – to customer relationships and analytics.
What is the service module in SAP Business One?
Payel Mukherjee
2023-09-01T19:44:23+05:30
The SAP Business One customer service module enables customer service professionals & teams with easy and faster access to customer data. This module is useful to understand and resolve customer queries and problems.
What is the function of customer service in SAP?
Payel Mukherjee
2023-09-22T17:39:15+05:30
Customer service in SAP is used to represent, support, and manage all customer-related services provided to customers. For instance, organizations can manage their customer service contracts and product warranties.
Business Intelligence & Analytics..
Perfect enabler for insightful decision making.

Call us on

+91-88050 25521/18/19