Why Praxis is the Right SAP Implementation Partner for SAP Business One?
Implementing SAP Business One can streamline your business processes; enable your company to boost growth and earn more revenue. Made with small and mid-sized companies in mind, SAP Business One is a robust product used by thousands of companies across the globe. While there are a lot of benefits in adopting SAP Business One, or SAP B1, implementing it can prove tricky if not managed right.
How is SAP B1 implemented?
SAP has created a comprehensive implementation methodology which any business can follow to implement and install SAP Business One on their own. These processes include: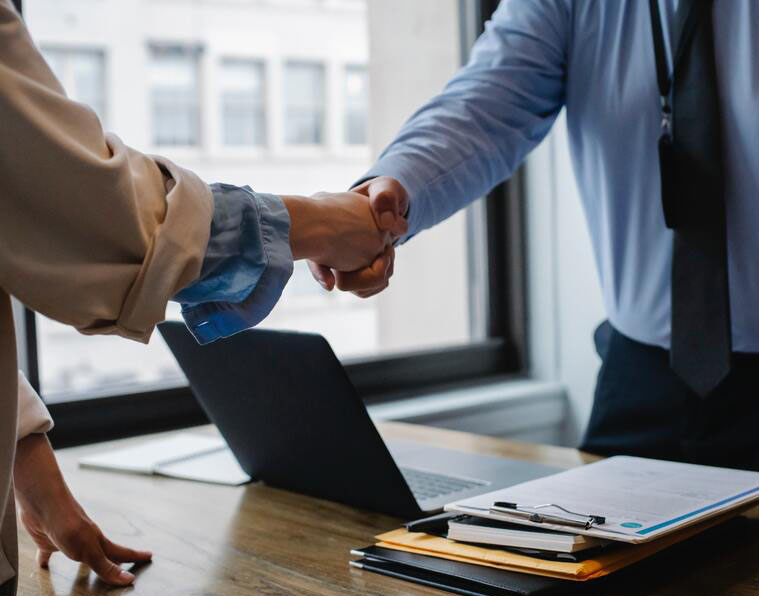 1. Project Preparation in which the objectives, scopes, and priorities are identified along with the different project elements.
2. The Business Blueprint for SAP entails which modules of the SAP product are going to be used and how the various business processes are mapped to SAP modules
3. Project Realization in which the actual work needed for implementing SAP B1 is realized.
4. Final Preparation makes sure that all the necessary arrangements are done before migration and go-live activity.
5. Go-live is the last and most critical step in the whole implementation process. Even small mistakes during this process can have adverse effects on the business process.
Although the steps might be clear to understand and follow, most companies don't have the technical competency to carry out the complete implementation by themselves. This is where SAP channel partners come in.
Who is a SAP Implementation Partner?
A SAP implementation partner is authorized by SAP to sell the SAP Business One licenses and also in successfully implementing the solution as needed. Acknowledged by SAP itself, partners have the expertise to provide high levels of service delivery, solution quality, and satisfaction to their clients. There are more than 21,000 partners in the SAP ecosystem and choosing the one that is most relevant for you can be a tough task.
Things You should Look for in an SAP Implementation Partner
There are several SAP partners, locally and globally, to choose from. However, you must keep in mind a few things while making the decision. These factors are:
Experience Matters:
A good partner shouldn't be a novice just making their name in the SAP industry. Having a clear understanding of different business processes, the complexity of operations, and years of experience is crucial in an SAP business partner. These experiences will help them in following the best business practices, recognizing project constraints and providing guidance on other technical aspects as well.
Also Read: How to Manage Projects in SAP Business One ?
Testimonials are Key:
All this experience should reflect in their portfolio. The kind of companies your potential partner has served gives a great overview of whether they would be a right fit for your business or not. Client testimonials and feedback are great differentiators for choosing the adequate SAP Business One partner.
Resource Availability:
Every business has different requirements and not every partner is equipped with the resources to fulfill those needs. Analyzing the competencies of the SAP Partner is extremely important. Technical expertise to adapt to changing market trends is also a crucial factor in making the correct decision.
Support after Sales is Crucial:
The relationship between you and your SAP partner company shouldn't end after the implementation. While domain expertise and technical strength come in handy during integration, a robust after-sales service is paramount after successful integration. A good SAP partner should always be available to solve your queries, check for bugs, train employees, and provide technical support.
Why You should Choose Praxis as Your SAP Implementation Partner?
SAP Business One is the leading ERP solution for SMEs around the world. It provides a plethora of benefits that most companies can't ignore but finding the right partner to implement the solution successfully is essential for leveraging these benefits. Here's a look at why Praxis could be the end of your search.
Deep Domain Experience
Praxis meets the first criteria with flying colors. Its three promoting directors have a combined experience of nearly 75 years and are experts in leveraging their industry experience to provide you with the best solutions. They have been at the helm of various leadership positions in top companies around the world and have proven their expertise on numerous occasions. Be it project management, product expertise, or business process management, Praxis possesses deep domain experience making sure that SAP implementation completes successfully.
Proven Track Record
One of the biggest testaments for an SAP partner company's competency is its ability to serve different industries across different geographies. Praxis has an upper hand over other SAP partners in India due to its huge portfolio of customers from diverse industry verticals. Praxis has helped businesses from the real estate, general manufacturing, FMCG, and distribution and services industries to successfully implement SAP Business One and continues to provide enterprise solutions as their trusted partner.
Simple and Practical Solutions
While SAP Business One implementation is taken care of by SAP partner companies, it's the end-user who has to work on it daily. Complicated and hard to comprehend implementation can make it difficult for the user to leverage the full potential of SAP Business One. Praxis's team of experts makes sure that the clients feel comfortable with the implementation and can start using it with some basic support and training during the transition. The implemented solution can then be enriched as per the user's needs and requirements as they can themselves come up with the ideas.
Highest Commitment
Praxis believes in providing dedicated support not just during the integration but after that as well. It is acknowledged as a top SAP channel partner and members from our elite management team are available for hands-on support at all times. By being involved in every customer project delivery, we adopt a business-centric approach and ensure that implementation happens on time.
At Praxis Info Solutions we believe in always keeping an eye on the big picture while focusing on the essential services our clients need. Being one of the leading SAP Business One partners in Western India (Pune) we have decades of experience to back our claim. We share the vision of our clients and are dedicated to providing them with the best solutions to ensure their success.
FAQs
What is the role of an SAP implementation partner?
Payel Mukherjee
2023-09-26T18:34:53+05:30
The role of a SAP implementation partner is to ensure the smooth functioning of the installed SAP solutions for their clients. Additionally, SAP implementation partners must recommend the best ERP solution in line with the customer's business requirements.