Customer service statistics released by Salesforce revealed that customers are four times more likely to leave a brand if they face any service-related problem instead of product or price. About 67% of customers are even willing to pay more to receive improved service from companies. Another study found that 91% of unsatisfied customers are likely to leave the brand without complaining.
Customer service is an essential part of acquiring and retaining your customers. As the leading ERP solution for small businesses, SAP Business One enables you to improve the efficiency of your customer service calls using the phone.
Let's discuss the growing importance of phone calls in the service industry and how to manage service calls in SAP Business One or SAP B1.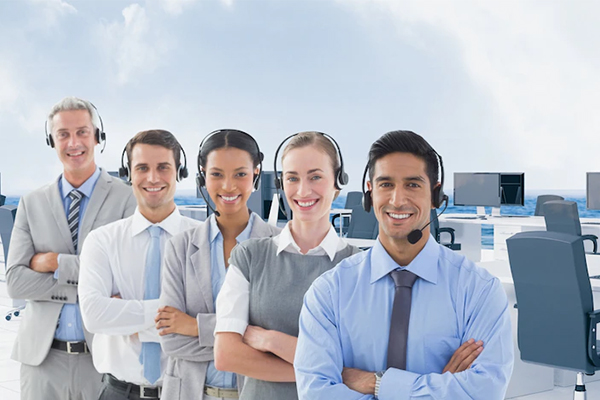 Why are Phone Calls Important in Customer Service?
61% of customers still prefer to talk to a customer service agent when they need immediate assistance. 75% of them also believe that calling the business will help them get the fastest response.
A customer service call, or simply a service call, enables business enterprises to:
Provide the best customer support and service.
Track common complaints and issues faced by customers.
Provide the best resolution to customer issues.
Next, let's discuss how customer-facing companies can manage their service calls and content information in SAP B1.
Managing Service Calls in SAP B1
For the faster resolution of customer issues, service representatives need timely access to customer information. The Service module in SAP B1 provides complete customer information instead of just the service tickets.
Here is how customer support executives can manage service calls information in SAP B1:
Retrieve the customer history, product warranties, and service contracts in a quick time.
Assign the service call to the right salesperson or service agent.
Record all service call-related activities, resolutions, and meetings.
Monitor the quality and performance of the service call using reporting tools.
Using SAP Business One, customer service teams can combine these capabilities and provide the best service to their customers. Next, let's discuss how you can store and manage service calls and content information in SAP Business One.
How SAP B1 Stores and Manages Service Calls and Content Information?
Using SAP B1, customer service teams can easily organize details of each service call along with feasible solutions and steps that are already taken to solve their issues. For each service call, the header section contains:
Customer details including their contact information
Details of the customer complaint
Relevant service call information
The previous agent that the customer spoke to and when
Using the SAP Business One service call feature, you can create a customer service ticket to store all service-related activities and solutions. Additionally, you can assign resources to this ticket. This feature is also the starting point from where you can retrieve all service contracts, customer equipment cards, and customer history.
Here are the business benefits of using SAP B1 to manage customer service calls:
Provides a simplified way of retrieving service-related information and managing customer service calls.
Helps the enterprise to monitor the business expenses against a service call.
Provides access to open service calls to sales teams before they can reach out to the same customer.
Generate and analyze service calls based on call volumes, response time, and call duration to determine and improve their efficiency levels.
SAP B1 also provides the following seven tabs for managing service calls and content information:
1. General Tab
This tab provides additional details of the problem stated during the service call. This includes the type of problem, origin, and call type. Additionally, this tab provides information on which service agent will handle this customer issue going forward.
2. Business Partner Tab
This SAP B1 tab details the shipping and billing address of the customer along with their contact information.
Also Read: Types of Bill of Materials in SAP Business One
3. Remarks Tab
The Remarks tab in SAP B1 explains in detail the problem faced by the customer.
4. Activities Tab
Next, the Activities tab details all the steps that you have taken to resolve the customer complaint or issue.
5. Solutions Tab
This tab provides customer support agents access to a centralized knowledge hub. This knowledge hub stores all the successful solutions to the customer problem faced by your customer.
6. Documents Tab
The Documents tab in SAP B1 stores all the documents related to the current service call. You can also use this tab to generate service-related invoices or any other transaction.
7. Resolution Tab
The customer support agent can use this tab to enter details about how your customer issue was addressed and resolved. Additionally, you can mention who else helped in solving this customer problem.
8. History Tab
The History tab in SAP B1 contains information on previous service calls made by the customer. It also shows a detailed history of the current service call along with a change log.
9. Scheduling Tab
This tab is used if a service technician needs to visit the customer's place to resolve their problem. It displays when the technician's visit is scheduled and if it was completed.
10. Attachments Tab
The Attachments tab in SAP B1 is used to attach any files or documents such as technical diagrams.
Also Read: How to Print Documents in SAP Business One?
Conclusion
To summarize, SAP Business One is packed with many features and functionalities that enable you to improve the quality of your customer service. With SAP Business One, service agents have quick access to relevant service-related information, thus providing them with a complete customer view.
As an award-winning SAP business partner, Praxis Info Solutions has implemented SAP B1 solutions for various business functions including services, manufacturing, sales, and purchasing. With our technical expertise, we can transform your business into an intelligent enterprise. For instance, here is how SAP Business One can play a crucial role in implementing the Internet of Things (IoT).
Do you want to transform your customer service using the SAP B1 solution? We can assist you. Contact us today.
Business Intelligence & Analytics..
Perfect enabler for insightful decision making.

Call us on

+91-88050 25521/18/19