As SAP's best-selling ERP solution, SAP Business One or SAP B1 is used by over 70,000 customers and over 1.2 million users. Additionally, SAP B1 solutions are deployed in over 170 countries including the US, UK, UAE, and the European Union countries.
What makes SAP B1 the preferred enterprise solution for small-to-medium enterprises? Using SAP B1 features, organizations can connect and integrate multiple systems and platforms under a single centralized platform. This is effective for automating business processes such as production, materials procurement, inventory management, and more.
At the 2022 SAP SMB Innovation Summit held in Manila, SAP announced a list of new features in SAP B1 2022-23 release. The new features of SAP B1 will improve its customer offering and create an exceptional user experience.
Next, let's look at some of the top SAP Business One upcoming features for 2022-23.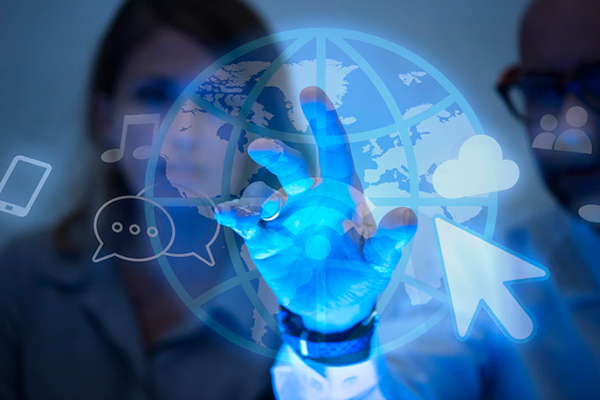 SAP B1 upcoming features in the 2022-23 Release
Here are the noteworthy SAP Business One latest features of the forthcoming release:
1. On-Premises and Cloud Deployment
With the upcoming SAP B1 release, organizations have the flexibility of deploying applications on-premises and on the cloud platform. SAP users can use the deployed applications side by side on the SAP B1 client.
This new feature provides more agility and flexibility to SAP customers and helps them manage their business processes efficiently. Additionally, customers can reduce the total cost of ownership using flexible deployment.
2. Easier Working with Sales and Purchase Documents
Using the latest SAP B1 upcoming features, customers will find it easier to work with Sales and Purchase documents. This feature is useful for synchronizing sales data among various business teams.
Additionally, you can use SAP B1 to identify and prepare the sales data for customer relationship management (CRM) for data consolidation.
3. New "Analytics and Charting" Feature
In the forthcoming release, SAP B1 will provide advanced analytics and charting capabilities along with predefined content for analytics. With this new feature, customers can now explore their business operations at a deeper level and identify elements that need improvement.
4. Third-Party Application Integration
With this SAP B1 release, SAP has announced that this ERP tool can now be integrated with three Microsoft applications—MS OneDrive, MS Outlook, and MS Teams. Here's how these integrations can benefit SAP users:
With its OneDrive integration, SAP B1 users can now transfer both files and data seamlessly between the two disparate systems. They can sync data and documents including Sales and Purchase documents, invoices, and project reports.
With its MS Outlook integration, business owners and marketing teams can directly connect to an email tool to send or receive messages. SAP customers can exchange emails with their vendors and partners regarding shipment status, inventory updates, pending invoices, and marketing updates.
With its MS Teams integration, SAP customers can now quickly connect with their employees and collaborate on their daily work. They can exchange instant messages regarding business processes, execution errors, or even execute trigger-based events.
Apart from these new features, SAP also announced that the following features will be added to the SAP B1 product:
Payments and journal entry
Master data for items and SAP business partners
Timesheets
Good issues
Document drafting and approval process
Basic support for tool extensibility
Adoption of web assistant tool
With these new features, business owners and SAP customers can integrate their applications using an intelligent platform. This will help them unlock the true potential of their SAP B1 solution for their business transformation.
Conclusion
Rainer Zinow of SAP SE said, "We are making SAP Business One fit for the next generation, for the next decade, by enabling the digital services so the digital transformation can be done with SAP Business One."
By leveraging the latest features of SAP Business One, organizations can easily connect their entire technology and application stack under a smart and intelligent digital platform. The future of SAP Business One is in the emergence of the intelligent enterprise that leverages business capabilities driven by the:
Internet of Things (IoT)
Advanced robotics and machine learning
Voice-driven and intelligent virtual assistants
Automated business models
With its extensive experience as a recognized SAP business partner, Praxis Info Solutions has empowered its customers with its knowledge of business processes, SAP product expertise, and project management skills. At Praxis, we work towards providing simple and practical solutions that are easy to understand and used daily by different users. We have a proven track record across industry verticals including manufacturing, FMCG, distribution, and services.
If you are also using the Zoho CRM tool, here's a blog that explains why and how to integrate zoho tools with SAP Business One. Do you want to know more about the latest release of SAP Business One? Speak to our SAP B1 consultants. Get in touch with us today.
Business Intelligence & Analytics..
Perfect enabler for insightful decision making.

Call us on

+91-88050 25521/18/19