Designed and released by SAP, SAP Business One (or SAP B1) is currently the best ERP solution designed for small business enterprises. Rated as the best Customer Relationship Management or CRM tool in 2022, Zoho CRM enables small businesses to manage their sales, marketing, and customer support using a single platform.
At one end, SAP B1 is enabling organizations to manage their customer orders, procurement, inventory, and company finances. In the same environment, Zoho CRM is providing valuable insights into sales and customer service.
Organizations that are using both SAP B1 and Zoho CRM can now move their ERP data into their CRM system for faster access. With this integration, sales teams can close a new deal and quickly move their sales orders to SAP B1 for faster processing. This is possible only through Zoho CRM and SAP Business One Integration.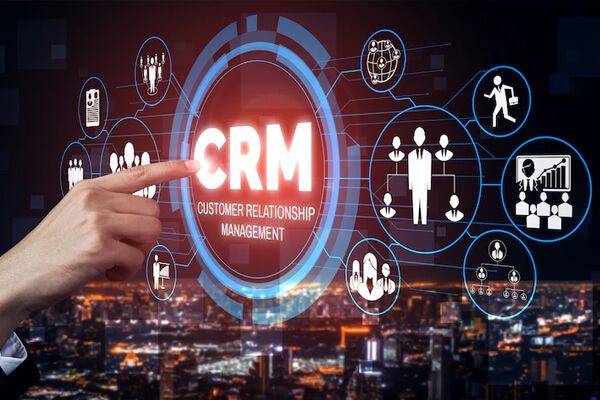 In this blog, we shall discuss why and how to integrate Zoho CRM with SAP Business One.
Benefits of Integrating Zoho CRM with SAP Business One
Some common challenges faced by most companies working with ERP and CRM solutions include:
Communication breakdowns between the two systems.
A constant back and forth in retrieving valuable information from either tool.
Lack of a centralized system.
Duplicate data entry in either tool.
Zoho CRM integration services (with SAP B1) is particularly beneficial for small business enterprises that are looking to enhance their overall productivity and reduce their overhead costs. If you are already using Zoho CRM, you can leverage the following benefits by integrating it with SAP B1:
1. Eliminate Manual Errors
Zoho CRM integration with SAP B1 enables organizations to eliminate human errors that occur due to manual processes. This includes duplicate data entries or wrong inputs. From the SAP B1 system, you can access the latest customer details and order information. Similarly, integration enables the automatic syncing of data including customer accounts, contact details, and order details between the two systems.
2. Obtain Real-Time Updates from both Tools
With proper Zoho CRM integration services, business users can now obtain real-time updates from either system. This means there is no time lag in data updates from both systems. With real-time updates, business executives can improve their work efficiency and their decision-making capabilities. For example, sales professionals can use the latest ERP data when talking to their clients or prospects.
3. Improve Customer Relationships
By integrating Zoho CRM with SAP B1, sales organizations can improve their long-term customer relationships. SAP users can get a better insight into their customer needs, along with their previous orders, preferences, and other customer information. Customer-facing teams can communicate with customers without effort.
Along with real-time updates on customer data and faster sales deal closure, Zoho CRM and SAP B1 integration enables automated workflows that remove human mistakes in process pipelines. Effectively, organizations can streamline their sales operations and other business processes.
4. Improve Workforce Productivity
By integrating Zoho CRM with SAP Business One, organizations can improve their workforce productivity and employee engagement. This integration can also reduce the overall overhead cost. Organizations can improve their visibility into business functions like sales and accounting, thus enabling business executives to make better data-driven decisions.
5. Reduce Costs and Data Redundancy
By integrating Zoho CRM with SAP Business One, organizations can eliminate data duplication and constant crossovers between the two systems. Through automation, sales teams can save both time and energy and focus on productive activities that require their expertise. Overall, integration helps in reducing business costs and optimizing work productivity.
6. Improves Sales Forecasting
Data-driven business insights are important for organizations across industry domains. Using real-time data, customer sales and support teams can now analyze the customer journey and their buying mindset. This helps them in delivering better prospect information, detect behavioral trends, and know the prevailing market trends.
Organization can equip their sales team with updated information to build customer trust and increase revenues. Additionally, they can achieve their annual sales goals and generate accurate sales forecasts.
Now that we understand the benefits of integrating Zoho CRM with SAP Business One, let's discuss how to perform this integration in the next section.
How Praxis Infosolutions can help in Zoho CRM-SAP B1 Integration
At Praxis Infosolutions, we have enabled the integration of SAP Business One with other applications including Zoho CRM. Here are two of the methods we use to connect SAP B1 with other applications:
1. Through File Exchange
In this method, SAP Business One picks up and processes the file generated from the source system. After processing, the file is posted to the destination folder, which is then retrieved and processed by the other application.
2. Through APIs
SAP Business One supports a range of API services including the API Gateway service. This service provides a unified endpoint for SAP applications to access business data from an external application like Zoho CRM.
Additionally, SAP Business One provides many predefined application connectors and data touchpoints to integrate with third-party applications. With SAP B1, users do not need to enter the same data entries multiple times, thus minimizing their time and effort.
By partnering with Praxis Infosolutions for your SAP CRM integration, you can achieve the following objectives:
Create a two-way connection between SAP B1 and Zoho CRM using both import and export functionalities.
Automate your SAP B1 and Zoho CRM integration process using a built-in scheduler.
Map or sync the data transfer between both systems.
With our Zoho CRM and SAP B1 integration services, our customers can avail of benefits such as:
Our high standards of productivity.
Our years of industry experience working with different customers.
Our SAP and Zoho consulting services are customized to their business needs.
Fast implementation of integration that does not exceed allotted timelines and budgets.
Cost-effective integration process that is beneficial even for small businesses.
Conclusion
As outlined in this article, organizations can improve their business efficiency by integrating their SAP Business One solution with Zoho CRM. Through ERP integration, sales organizations can improve their customer sales and service functions.
Praxis Info Solutions is an award-winning SAP partner as well as a Zoho CRM solution provider. We can help you transform your business with our expertise in SAP Business One and make smarter and faster sales using Zoho CRM. Read this blog to know how Zoho Marketing Automation can help in growing your business.
We can help you integrate your SAP Business One and Zoho CRM easily and quickly. Contact us now.
FAQs
How does Zoho CRM integration contribute to sales team performance?
Payel Mukherjee
2023-09-26T18:59:12+05:30
Zoho CRM integration can automate sales activities like sending customer emails and logging calls. Additionally, sales teams can now automate their sales lead collecting process – and help sales professionals focus on making sales.
Business Intelligence & Analytics..
Perfect fit for your Business growth Call us on +91-88050 25521/18/19