"What is marketing automation?" you ask. Let's imagine a scenario: You've just landed on a blog post and want to receive an email every time the author publishes a new one. Say hello to marketing automation!
Zoho Marketing Automation can help you automate your email list—set up automatic emails, create a follow-up sequence and set up triggers based on actions (leads or sales) in the Zoho CRM, all without doing a thing.
Zoho Marketing Automation is a powerful and easy-to-use marketing automation software that can help your business grow with just a click. It makes it easy for you to create personalized email campaigns and send them with just one click, track customer behavior, set up lead scoring criteria, nurture leads with automated follow-ups and do much more.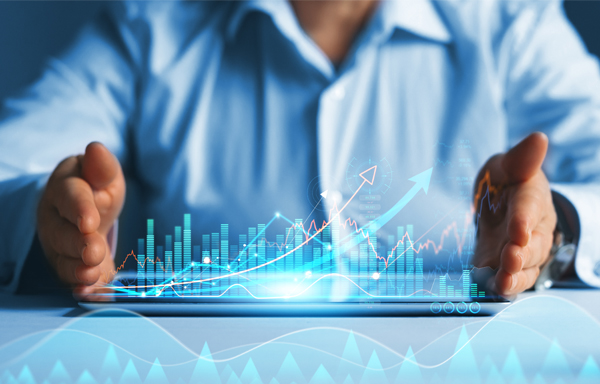 What is Zoho?
Before diving deep into marketing automation, let's understand what Zoho is in the first place. Zoho is a cloud-based software company that provides a suite of business, productivity, and collaboration applications. Zoho Marketing Automation is a part of that suite; it is a powerful tool for growing businesses. It helps businesses automate their marketing processes and manage their customer relationships. It also includes features for lead capture, email marketing, and sales force automation.
Also Read: The Essential Guide to Zoho Analytics
The Marketing Automation Process
The marketing automation process is the key to success for any business. It allows you to take a lead and turn it into sales without any manual intervention. Here's how it works:
First, you need to generate leads. There are several ways to do this, but the most effective is through inbound marketing. This means creating compelling content that draws people in and encourages them to sign up for your email list.
Once you have a list of leads, it's time to start nurturing them. The goal here is to build a relationship with each one so that they eventually become customers. To do this, you'll need to send them regular emails with helpful information and deals on your products or services.
Once you've built up a rapport with a lead, it's time to start selling to them. This is where marketing automation comes into play. With automation, you can send personalized emails at the right time, increasing the chances that they'll purchase from you.
Finally, once a sale is made, it's important to follow up with the customer and ensure they're happy with their purchase. This helps in turning one-time buyers into lifelong customers and helps in attracting new customers as well. Nothing showcases your ability as much as raving reviews and testimonials from your customers.
Types of Marketing Automation
When you hear the term "marketing automation," you might think of email marketing campaigns and social media management. But there's so much more to it than that. Marketing automation can cover a wide range of activities, all designed to help you attract and convert more leads into customers.
Here are Some of the Most Common Types of Marketing Automation:
Email Marketing
This is probably the most well-known type of marketing automation. Email marketing involves using email to nurture leads and send them timely information about your product or service.
Social Media Management
Social media platforms such as Twitter and Facebook are a great way to connect with potential customers. With marketing automation, you can schedule and publish social media content, track who's talking about your brand, and measure your social media ROI.
Lead Nurturing
Once you've captured a lead, it's important to keep the relationship alive by sharing timely and relevant information. Lead nurturing allows you to automatically send leads information that will help them move through the sales process.
Lead Scoring
To prioritize your leads, it can be helpful to score them based on factors like budget, authority, and need.
How to Use Zoho to Create Your Marketing Automation Process
If you're looking to grow your business, Zoho Marketing Automation is a great tool to help you automate your marketing process. Here's a quick guide on how to use Zoho to create your marketing automation process:
Create an online account and sign up for a free trial.
Once you're signed in, click on the "Create Campaign" button.
Enter your campaign name and choose your campaign type. For this example, we'll choose the "Email" campaign type.
On the next page, you'll be able to enter your email subject and message. You can also customize your email template if you like.
Once you're satisfied with your email, click on the "Next" button.
On the next page, you'll need to choose your target audience. You can either create a new audience or select an existing one.
Once you've chosen your target audience, click on the "Next" button again.
On the final page, you'll be able to review your campaign settings and make necessary changes. Once you're happy with everything, the campaign can go live.
Also Read: Why Choose Praxis Info Solutions as the Zoho CRM Partner?
What's Next?
Now that you know how to set up the Zoho Marketing Automation process, you'll be able to generate content so that leads will start coming into your CRM, and you'll be ready to work on those leads. The leads list can be used to launch an effective campaign and can be customized according to the segments you create. Once the segments are connected to Zoho Campaigns, you can send niche and targeted e-mails to customers that are more personalized and people-oriented. By setting tracking parameters, you can even see what the recipient is doing once they return to your website.
Also Read: A Quick Guide to Getting Started with Zoho CRM
Conclusion
Zoho Marketing Automation is a powerful tool that can help you grow your business by generating leads and converting them into sales. With Zoho Marketing Automation, you can easily create marketing campaigns, track their performance, and measure their ROI.
Additionally, Zoho Marketing Automation makes it easy to segment your leads and target them with specific messages that will increase the likelihood of conversion. Praxis Info Solutions is a Zoho Authorized Partner based out of Pune and has decades of combined experience implementing Zoho Marketing Automation for different organizations and helping them grow their business. If you're looking to take the next step and ready to take your organization to the heights it deserve then implementing Zoho can be a profitable idea.
Business Intelligence & Analytics..
Perfect enabler for insightful decision making.

Call us on

+91-88050 25521/18/19