The Essential Guide to Zoho Analytics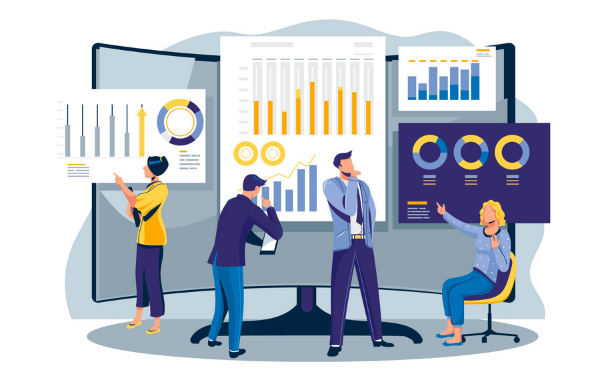 The Essential Guide to Zoho Analytics
Available on both on-premises and the cloud, Zoho Analytics is a popular analytics tool that enables organizations to obtain valuable insights from their real-time data. With over 2 million users across the globe, Zoho Analytics can transform raw data into actionable insights in a matter of minutes.
With this Zoho Analytics guide, let us discuss the various capabilities of this analytics tool and how to use it optimally. So, let us get started.
What is Zoho Analytics?
As a self-servicing platform for business intelligence (BI) and analytics, Zoho Analytics helps in accurately analyzing your business data in a few minutes. Additionally, this analytics tool is capable of creating data visualizations and generating customized reports for informed decision-making.
Among its many functionalities, Zoho Analytics can easily connect to a variety of data sources including files, data feeds, business apps, and cloud and on-premises applications.
Next, let us look at some Zoho Analytics features that set it ahead of other analytics tools.

Zoho Analytics Features
Here are some of the best features of Zoho Analytics that make it a worthy investment:
1. Data Integration
With Zoho Analytics, you can collect and integrate data from over 250 sources including feeds, files, web URLs, databases, and business apps. Additionally, the tool enables you to upload data from a variety of flat files, Excel spreadsheets, text files, and NoSQL databases.
Also Read: Zoho CRM – World-class Features at Lowest Cost
2. Deep Analysis
With its pre-built analytical feature, Zoho CRM can perform deep analysis and derive the right metrics. Additionally, you can use the integrated Zia tool to get answers for database queries in the form of reports and widgets.
3. Embedded BI
Zoho Analytics also features embedded business intelligence (BI) that allows you to configure your reporting portal. This is facilitated through the use of APIs and their customizable design elements.
4. Data Visualization
Along with its BI features, Zoho Analytics also features visualization tools that enable you to design insightful dashboards for your business needs. Easy to use, data visualizations enable business teams to make accurate business decisions.
How easy or difficult is it for you to use the Zoho Analytics tool? Let us discuss that next.
How do I Use Zoho Analytics?
The first step to getting started with Zoho Analytics is to sign up and configure your Zoho account. Here is how easy it is to sign-up for Zoho Analytics:
From the Zoho Analytics website, enter your business email address and desired account password in the respective boxes.
Click the "Sign Up Free" button to create your Zoho account.
Next, you need to sign in to your Zoho account using the signing-in options on the Zoho Analytics site. Once you have signed into your account, you can get started by importing data from the listed sources on the "Getting Started" page.
Also Read: How to Integrate WhatsApp with Zoho CRM?
After the initial account setup, let us see what can Zoho Analytics do that sets it apart from other analytics tools:
Easily import data from a variety of file formats like CSV, XLS, JSON, and HTML files stored on their local drive or the cloud.
Format the imported data by adding calculation fields, split columns, as well as cleaning or merging the data.
Create an intuitive dashboard using easy drag-and-drop options on the Zoho Analytics tool.
Conclusion
With Zoho Analytics, you are assured of complete value for your money with its host of features including visualizations, business intelligence, reporting, and data integration.
Also Read: 10 Questions to Ask While Evaluating Business Intelligence Tools
As a certified partner for Zoho solutions, Praxis Info Solutions has enabled its customers to maximize their returns after investing in Zoho solutions. Here is how you can scale your business using the Zoho CRM tool.
Also Read: How to Improve Customer Experience with Zoho CRM?
Want to know more about our Zoho expertise? Book a product demo with us.
Image source: Freepik
Business Intelligence & Analytics.. Perfect enabler for insightful decision making.

Call us on

+91-88050 25521/18/19