Zoho CRM – World-class Features at Lowest Cost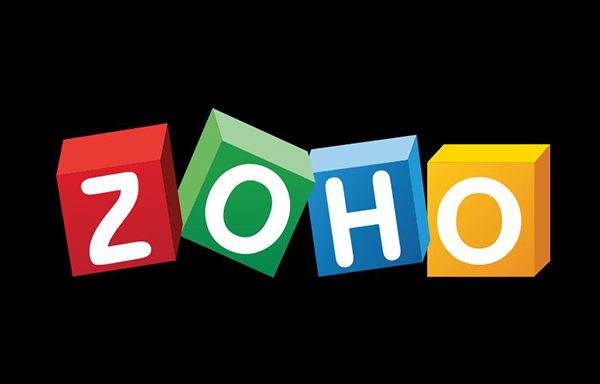 Zoho CRM – World-class Features at Lowest Cost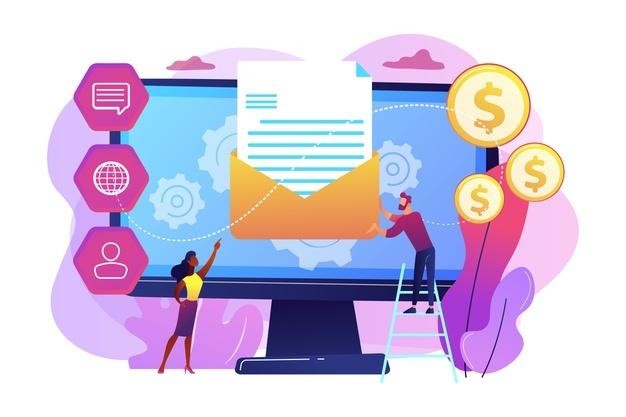 Image source: Freepik
Used by over 250,000 business enterprises across 180 countries, Zoho CRM (or customer relationship management) is a cloud-powered tool that automates and integrates sales and marketing functions with customer support and analytics under a single platform. The Zoho CRM software tool can be used by small to large business enterprises to manage multiple business functions such as sales, marketing, inventory management, and customer service using a single unified system.
On its part, the Zoho CRM tool is popular for its industry-best CRM features that are made available at an affordable cost. Some of the features that have made Zoho CRM popular among business enterprises are:
6 Best Zoho Features
As a cloud-based platform, Zoho CRM is a feature-packed tool that enables you to engage with your customer base.
Let us look at the 6 of the best Zoho CRM features that make it a worthy investment:
1. Sales Automation
Be it scheduling sales appointments or sending customer follow-up emails, all sales-related tasks can now be automated using Zoho CRM, thus, improving sales productivity. For instance, Lead Management is useful in capturing high-quality leads and identifying those that are most likely to convert.
2. Process Management
What should be the next step in your sales pipeline? As a vital function of the Zoho CRM tool, the process management feature captures the entire sales process right from generating leads up to closing sales deals. This ensures that the sales team is following the right process (even when the sales manager is not looking).
3. AI-powered Zia Virtual Assistant
With the AI-powered Zia chatbot or virtual assistant feature, every business visitor (or potential client) is now "greeted" with a friendly text or voice message. Further, this AI-powered feature can make accurate predictions about sales leads, prospective deals, and future trends. Zia can also analyze customer sentiments simply from received emails.
4. Omnichannel Engagement
With Zoho CRM, you can now communicate with customers using multiple channels (or omnichannel mediums) such as email, phone, live chats, and social media platforms. It is now possible to have real-time engagement with clients, no matter which channel they are using to interact with your brand. For example, handling email communication and making customer calls—all within the Zoho CRM platform.
5. Analytics
From sales lead analytics to email analytics, the Zoho CRM analytics feature enables you to make smarter data-driven business decisions. Analytics-related features include a customizable sales dashboard with widgets for sales charts, sales targets, KPIs, and funnels. Further, real-time reports provide insights into the latest sales trends, marketing campaigns, and sales team performance.
6. Sales Enablement
Using the sales enablement feature of Zoho CRM, you can now grow your partner network and access the best price quotations and invoices. Be it vendors, partners, or customers, all of them can now access the same CRM portal, thus, saving both time and effort. For example, calendar-based meetings can be scheduled (using a single system) along with recurring reminders.
Now that we know some of the best features of Zoho CRM, let us learn about the Zoho CRM price or pricing model.
Also Read: Why Should You Choose Zoho CRM?
Zoho CRM Pricing
Zoho CRM is available with a free version that supports up to three users and includes features such as lead management, documents, and the CRM mobile app.
Also Read: How does the Mobile Application of SAP Business One Help?
The Zoho CRM cost for the paid plans are as listed below:
● Standard Plan
o Includes free trial features in addition to customer scoring rules, automated workflows, pipelines, and mass email.
o Price starting from ₹800 per user per month.
● Professional Plan
o Includes the Standard plan features in addition to Sales Signals, Blueprint, and Web-to-Case Forms.
o Price starting from ₹1,400 per user per month.
● Enterprise Plan
o Includes the Professional plan features in addition to the Zia AI tool, multi-user portals, and Command Center.
o Price starting from ₹2,400 per user per month.
● Ultimate Plan
o Includes the Enterprise plan features in addition to Advanced BI and Zoho Analytics.
o Price starting from ₹2,600 per user per month.
Conclusion
With Zoho CRM, you can be assured of leveraging the best capabilities of the CRM technology solution for your business, and that too at a reasonable cost.
Download Pdf: Automate your Sales Processes with Zoho CRM
As a technology enabler, Praxis Info Solutions helps its customers to leverage their investment in the Zoho CRM solution and build a long-lasting relationship with their customers. Know more about how we can help you in your CRM journey by contacting us today.