How does the Mobile Application of SAP Business One Help?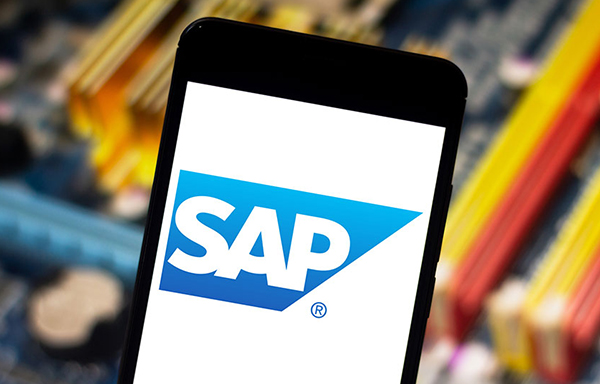 How does the Mobile Application of SAP Business One Help?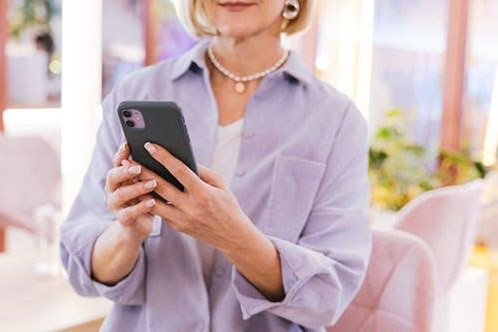 Image source: Pexels
Supported on both Android phone and Apple iPhone, the SAP Business One mobile app is one of the handy SAP mobile solutions that are particularly useful to SAP users. Giving an edge to smartphone users, the SAP BUSINESS ONE mobile app performs a variety of activities such as:
● Managing and streamlining sales leads
● Viewing SAP BUSINESS ONE reports
● Managing customer relationships and business associates
● Handing customer support tickets
● Providing real-time visibility into business operations
● Improving operational efficiency and productivity
And much more.
Additionally, SAP Business One supports the following types of mobile apps depending on the business function and device:
● SAP mobile app, each for Android and Apple iOS phones
● SAP BUSINESS ONE sales app designed for sales executives and professionals
● SAP Business One service app for customer support professionals
For better understanding, let us take a detailed look at SAP Business One mobile app features and configuration. But before that, we must know the overall purpose and benefits of deploying the SAP Business One mobile app in any business enterprise.
Also Read: How to Become an Intelligent Enterprise Using SAP Business One?
What is the Purpose of the Mobile Application of SAP Business?
The increasing popularity of Android and iPhone smartphones means more and more smartphone users need the power to perform their tasks anytime and anywhere. Using their smartphones, these users can now access the SAP Business One ERP system for a real-time look into their ERP processes. What more? Business enterprises do not need to pay an extra cost for the SAP Business One mobile app if they already have the SAP BUSINESS ONE license. SAP users can also apply for a special license only for access to the mobile app.
How does the SAP Business One mobile app offer business value to managers, sales executives, and servicing technicians? Here's how:
● Real-time access to relevant and critical information is required to perform tasks while on the move
● Easy to use with an intuitive app interface and personalization options
● Interactive usage with real-time data access and automatic syncing with the SAP backend system
What are the Benefits of SAP Business One Mobile Applications?
The SAP BUSINESS ONE mobile app offers a wide range of business benefits including:
Increased Mobility
With the SAP Android and iOS app, business owners can now run their business from any location and at any time. Plus, the mobile app offers complete visibility into business information through the SAP Business One solution.
Improved Customer Service
With a complete ERP solution on mobile phones, business and sales professionals now have real-time access to customer records and sales leads, enabling them to explore better sales opportunities and offer improved customer service. For instance, customer relationship managers now have full access to SAP Mobile CRM solutions at their fingertips.
Also Read: Why SAP Business One is the right ERP solution for Small and Medium sized companies
Operational Efficiency
The SAP mobility solution is also useful for manufacturing and supply chain companies. Through an efficient inventory management system, procurement executives can re-order stock items on time and prevent any stock-outs. Real-time intuitive and customizable reports provide an accurate representation of real-time business information, enabling an improved decision-making process.
Also Read: How SAP Business One Can Help Project-Based Manufacturers Run Smoothly
What are the Main Features of the SAP Business One Mobile App?
Here are some features that users can leverage when working with SAP Business One Sales mobile app for Android. These features are available only on the SAP Business One Android app.
● Activities module for managing assigned activities in a calendar format along with modifying existing activities and creating follow-up activities.
● Business partners module for adding, viewing, and updating information about business partners.
● Customers module for filtering and sorting customer records and viewing customer information.
● Items module for viewing or searching inventory items including quantity and price.
● Sales orders module for creating and managing sales orders.
● Sales quotations module for creating and managing sales quotations.
● Opportunities module for creating and managing sales opportunities as well as creating stages for sales opportunities.
● Additional features for managing deliveries, invoices, and attachments.
In addition to these listed features, the SAP iPhone app offers features such as a sales catalog, viewing alerts in the Alerts module, price lists in the Price Lists module, and processing service calls in the Service Calls module.
Also Read: How SAP Business One Helps in Managing Price Lists
Similarly, the SAP Business One Service mobile app is designed for mobile service professionals and includes features such as access to real-time customer records, barcode scanning, reviewing and resolving customer service tickets, and placing a new sales order.
Conclusion
This comprehensive SAP Business One mobile app user guide details how businesses can easily configure and enable SAP on iPad and Android mobile phones.
With years of industry experience in implementing SAP solutions, Praxis Info Solutions has proved to be the right partner for implementing SAP Business One projectsfor its clients. Want to know more? Book a free demo with us today.