How to Become an Intelligent Enterprise Using SAP Business One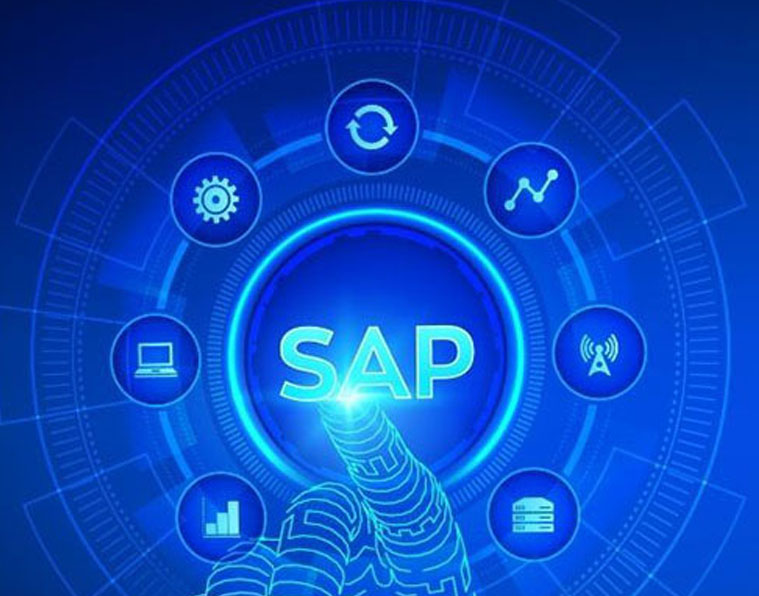 How to Become an Intelligent Enterprise Using SAP Business One
To be competitive and successful in today's digital economy, digital transformation has become an essential process for every business. Be it any industry domain, enterprises are attempting to leap from simply collecting and analysing data – to leveraging data for enhancing business capabilities and insights.
An intelligent enterprise is simply an entity that has successfully built its intelligence using data and processes. Such an enterprise can achieve multiple business benefits like:
Delivering products or services that customers love.
Providing a personal customer experience.
Improving operational efficiency
And so on.
How can SAP Business One help any business become an intelligent enterprise? Let us discuss this and more, in the following sections.
How to build an Intelligent Enterprise
Organizations need to focus on the following 3 main areas:
Applications

The first step towards building an intelligent enterprise is integrated applications that can manage various business functions. This includes functions like customer experience, supply chain management, employee engagement, and business finances.With an efficient Enterprise Resource Planning (ERP) system, businesses can boost their application capabilities by leveraging business data to extract valuable insights for an improved decision-making process.

Digital platform

A cloud-powered digital platform is a key component for any intelligent enterprise. So, companies are devising a cloud migration process to leverage benefits like reduced costs, scalability, and the use of the latest technologies.Thanks to advanced SAP tools for effective data management, intelligent enterprises can streamline their data analytics and processing – that can extract insights to address the most challenging of business problems.

Technology

Be it the Cloud, Big Data, or Artificial Intelligence, technologies are the final step towards establishing an intelligent enterprise. With a host of emerging and innovative tools and technologies to choose from, enterprises must identify and adopt technologies that can deliver true business value.ERP tools like SAP Business One can become the core platform for businesses adopting digital transformation. Among its many capabilities, it can easily integrate with other enterprise applications used for sales & service, purchase management, inventory, and financial accounting.
Now that we know the steps towards building an intelligent enterprise, let us look at its various components – and how SAP Business One enables them.
Components of an Intelligent Enterprise with SAP Business One
To achieve your business goals, you can take advantage of the SAP Intelligent Enterprise Framework, powered by SAP Business One. It comprises 5 key components. Let's take a look at them all.
Business technology platform

Along with data management and analytics, the Business Technology platform supports application development and integration to automate your business. This enables organizations to achieve business agility and value that are crucial for market success.Additionally, it leverages cutting-edge technologies like AI, Machine Learning, and the Internet-of-Things (IoT) that ensure continuous innovation.

Experience management application

Customer experience (CX) management is another key component of a successful intelligent enterprise. Organizations need to bridge the gap between how they think customers feel about their brand and how it is.The SAP Experience management solution seamlessly captures the sentiment of your customers and partners to understand what they want and feel about your brand. Using experience management, business leaders can make the right data-driven decisions on how to work with these stakeholders.

Business Process Intelligence

With real-time insights, intelligent enterprises can optimize their business processes making them faster. Business Process Intelligence (BPI) is exactly what enables organizations to convert process insights into meaningful actions that drive digital transformations.

Sustainability management

In today's environment-conscious world, organizations need to be wary of their impact on the climate and people's lives. This is exactly where SAPs' sustainability management plays a role in running the most sustainable business processes.

Cloud infrastructure

With the SAP cloud platform, you can scale your business operations to the next levels, while reducing overall costs. Be it any SAP solution, you can deploy the same to any cloud infrastructure without compromising on data security and system performance.
Conclusion
In a fast and transitioning business world, the SAP Business One ERP solution provides a holistic approach for businesses to transform themselves into intelligent enterprises.
With their expertise in SAP technologies, Praxis Info Solutions is helping businesses rapidly transform into future-ready intelligent enterprises. With a proven track record as an SAP implementation partner, Praxis offers simple and practical technology solutions that are customized for your business needs.
Leverage the power of SAP for your business? Book a demo with us today.