How SAP Business One Helps in Managing Price Lists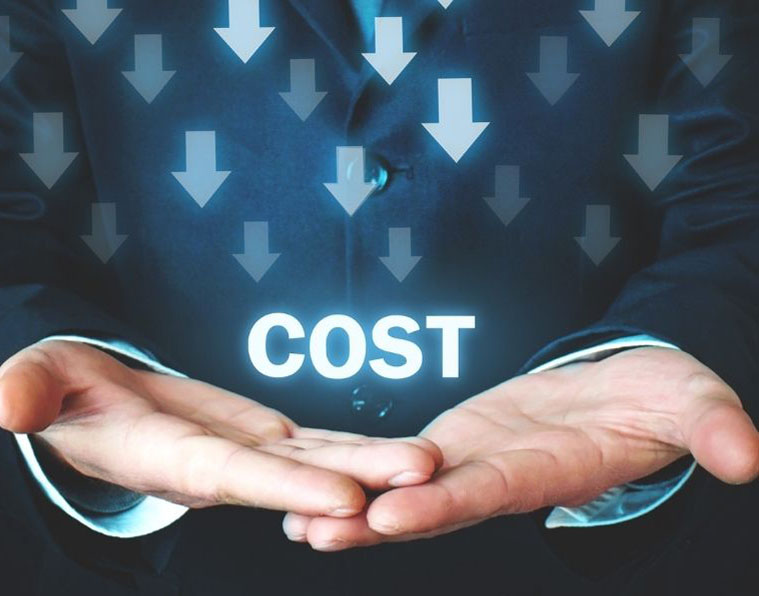 How SAP Business One Helps in Managing Price Lists
Every year, food distributors lose massive revenue simply because of inaccurate pricing. Product pricing is extremely important as it is the sole determinant of income and revenue earned by food processing companies. The correct price list ensures that food companies are earning the right margin from their food sales – and offer a fair price to their distributors and consumers.
Among the popular ERP solutions, SAP Business One is enabling food processing companies to create and manage the right price list. Let us look at how price lists work with SAP Business One.
Managing Price Lists using SAP Business One
As an ERP tool, SAP Business One allows food businesses to create multiple price lists for food items, which are available at a customized price to different categories of customers (for example, retailer, distributor, or the end customer). The same facility is also available on the vendor side (meaning manufacturers and wholesalers) from where the company is purchasing food items.
Primarily, SAP price lists are based on the following two categories:
Sales cycle
Here, the SAP price list calculates the value of the sales order for selling an item (with base price "x") to multiple customer categories. For instance, food distributors can have the sales price factor of 1.5x (meaning they pay a price of $1,500 for a product with a base price of $1,000). Similarly, the sales price factor for retailers can be set at 1.75x and that for a direct consumer at 2x.
With SAP Business One, food companies can assign multiple products to different price lists – each with the same sales price factor that automates the price calculation for the same sales group or category.
Purchase cycle
SAP price lists also take care of the purchase order when the food business is procuring products (with the base price as "x") from its vendors. For instance, when purchasing from wholesalers, the purchase price factor can be set at 0.6x (meaning a purchase order value of INR600 for a product with a base price of INR1,000). Similarly, the purchase price factor when buying directly from manufacturers can be set at 0.5x (or $500 for a product priced at INR 1,000).
Just like the sales cycle, food companies can utilize SAP Business One to assign many purchase products to multiple price lists, with each configured for a vendor segment.
Next, let us look at the four levels of pricing that are enabled by SAP Business One.
SAP Business One – Pricing Levels
Be it in the form of group discounts or special pricing, SAP Business One provides the following 4 levels of price lists in ascending order, each of which overrides the previous level:
Price Lists
This is the first and basic form of product pricing that is created for every business partner. With SAP Business One, food companies can create several price lists.
Further, it is possible to build relationship between multiple price lists and usher automation & speed on managing and updating pricelists.
Period & Volume Discounts
This is the second level of price lists that can be used when food businesses want to offer a discount (in percentage) on a specific price list, based on:

Period (or a date range when the discount scheme would be applied) and
Volume (or item quantity that the customer is ordering).

Period & Volume discounts are automatically applied for any customer or product that does not enjoy any group discount or special pricing.

Discount Groups
Discount groups are the third level of price lists in SAP Business One, which overrides both the previous two levels, namely, price lists and period & volume discounts. Discount groups are applicable for all (or specific) business partners, or specific customers and vendors.
For each of the above types, discount groups can be created based on the following:

Item groups: where discounts are applied on a specific group of items (for example, all fresh vegetables).
Item properties: where discounts are applied on a specific item property (example, weight or color).
Manufacturers: where discounts are applied to each manufacturer producing an item.
Items: where discounts are applied on specific products or items.

Special price
With SAP Business One, food enterprises can now define a special price for their business partners (customers and vendors). Besides that, a special price can be applied for:

A specific item that is applicable for a fixed period.
An item quantity where a quantity-based price is applied on large sales (or purchase) orders for a particular item.
A specific price list that is applicable for a particular date range and/ or item quantity. This special pricing will be automatically applied to business partners who are exempt from any special prices.
Conclusion
In summary, SAP Business One handles the complexity of maintaining diverse price lists for food companies and their distributors. With SAP's price list feature, businesses can define their pricing based on single or multiple scenarios. Apart from saving valuable time, SAP-managed price lists have simplified the way food businesses work with their business partners.
As a reliable SAP implementation partner, Praxis Info Solutions customers in the food domain to create and manage multiple price lists for all their business partners. Learn about the best SAP solutions that we have provided for food processing companies.
Want to streamline your price lists using SAP Business One? Contact us with your queries today.