Why Should You Choose Zoho CRM?
By Dattatreya R.Kulkarni Posted on August 7th, 2019| CRM, Benefits of Zoho CRM
Zoho as a company started way back in 1996 and has its headquarters in Chennai and USA. It has grown by developing innovative and world class solutions  since then  and has expanded its offerings. Today, Zoho has 40 different cloud-based applications. It has more than 200,000 customers globally and more than 30 Million users.
One of the flag ship offerings of the company is Zoho CRM which hit the market more than 12 years ago and has more than 50,000 users globally. A completely cloud based application that has been designed to handle massive amounts of data, transaction requests, API calls, emails and more.
How do the numbers below sound?
Requests per day : 82 Million
API requests per day : 34 Million
Emails per day : 1 Million
Tasks per day : 1 Million
One of the largest customers of Zoho CRM has close to 10,000 users and creates 4.5 Million requests per day!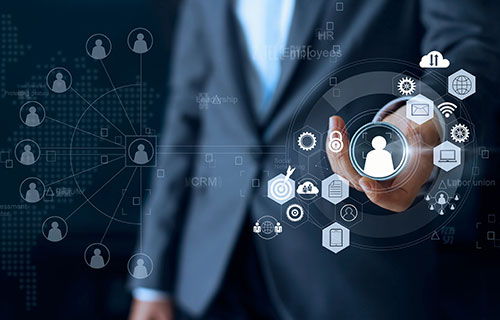 Not convinced yet! Here are a few more reasons why customers should choose Zoho CRM.

Ease of Use
The Zoho CRM interface is one which needs little to no explanation. Everything about the software is made as simple and straightforward as possible–from the terminology to the setup. So, don't worry if you're completely new to sales or if you're not tech savvy; Zoho CRM is designed in such a way that everyone can use it. And if you still want an even easier way to fill in data, Zoho CRM has an app that will scan your business cards for you.

No hidden costs
With Zoho CRM, there are no additional surprise costs. What you pay for is what you get. The pricing is flexible as well: You can opt to pay monthly or annually, and, once you pay, you get to use the full features of the software. There are no additional costs.

Make it your own
No matter how unconventional your company may be, Zoho CRM works the way you do — from the names of the modules to the data you enter. Any part of it can be customized to suit your company. You can even choose what you wish to see and remove what you don't.

Get more work done with Automation
At Zoho CRM, things are kept simple so that ultimately it makes it easy for users to close more deals in less time. The time that users spend on mundane tasks and manual data entry is drastically cut down with endless automation options like intelligent workflows and macros. From lead distribution to automated call-logging to process automation, Zoho CRM makes sure you always have more time to sell.

More than just Data Storage
Zoho CRM is more than just a repository for your contacts and customer data. It is the complete sales solution for managing your pipeline, analysing sales performance and staying in touch with customers. Get the best of lead management and marketing automation while also having access to all of Zoho products that let you manage your business on the cloud.

All in one place
No one likes switching through five different screens just to make one decision. With Zoho CRM that's never the case. Everything you need can be integrated into your CRM account with external and internal integrations; by doing this, your entire business fits into one system.

Live on the Go – The mobile App
You don't have to live behind your system and power it up every time you want to access your CRM account. Zoho CRM comes in an app for Android and iOS devices. You can have access to your appointments, schedules, tasks and everything else whenever you need to.

24 X 5 Support
Ran into a problem? Unsure of how to do something and it's already 2 AM? That's okay; our virtual help is here for you. If you call our 24×5 technical support line, you won't have to stay on hold. You can also chat or email us, and we'll get back to you as soon as possible.

Usage across multiple Industries
Irrespective of your business vertical, Zoho CRM can help you win more deals. As of now customers of Zoho CRM belong to several industry segments as mentioned below:
IT
Financial services
Computer software
Healthcare
Internet Insurance
Real Estate
Agriculture
Automotive
Bank Business Services
Construction
Education
Entertainment
Ecommerce
Engery
Goverment
Wine and Spirits
Logistics
Pharma
Publishing
Marketing Agencies
Retail
TourismHR
Security
Telecommunication