Among the leading ERP companies in the world, SAP solutions are used by large enterprises and small-to-medium companies (SMBs) across industry domains. Among the leading SAP ERP solutions, SAP Business One (or SAP B1) is particularly designed for SMBs in India and abroad.
Thanks to the popularity of SAP B1, there are several SAP B1 business partners in India, who are involved in SAP B1 consultation, implementation, and related services. In the manufacturing domain, SAP B1 solutions can automate a variety of functions including production, inventory management, and materials procurement.
Here are the list of the 6 best SAP B1 business partners who have SAP expertise in the manufacturing domain: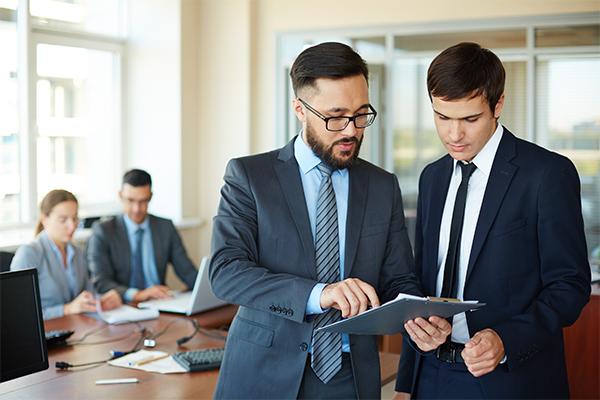 1. Praxis Info Solutions
As an award-winning SAP business partner, Praxis Info Solutions specializes in implementing SAP Business One solutions for its customers in the manufacturing industry. Founded in the year 2010, the company was started by industry experts with years of experience handling IT projects for Fortune 500 companies. Its promoters are Mechanical Engineers with post-graduation in Industrial Engineering from NITIE. They have worked in the manufacturing industry for 5+ years before moving into the world of SAP.
With its knowledge and expertise in SAP Business One combined with the deep domain knowledge of the manufacturing industry, Praxis has been able to deliver SAP B1 based business solutions to more than 70% of its customer based. Its customers in manufacturing domain belong to various sub-verticals like
Automobile components
General Manufacturing
Project Based Manufacturing
Product Manufacturers
Chemicals Manufacturing
Food Processing
Praxis follows the success mantra of partnering with customers and getting a clear understanding of their specific business requirements. Here are some of the ways in which Praxis offers business value to its manufacturing customers:
Adopting the industry best practices while implementing the business solutions using of SAP B1.
Recognizing the complexities of the manufacturing process itself, it advises its customers to start with simple and practical solutions.
At the same time, the basic challenges like handling multiple units for input and output material, scrap generation, product costing are implemented.
Processes related to issue of material and its consumptions are automated to the extent possible.
2. Clockwork
Clockwork is among the leading business partners for implementing SAP B1 solutions. The company is operational across industry verticals including manufacturing, engineering, retail, insurance, and education. It is also the certified gold partner for SAP Business One in India.
Designed as an ERP solution for industrial machinery and components, PROCON is a customized solution from Clockwork that has been built using SAP Business One. This solution is targeted for construction companies, engineering firms, and electrical contractors.
Founded in 2003, Clockwork has offices in the United Kingdom besides India. It offers customized SAP solutions for the business growth of its global client base.
3. Vestrics
Among the leading SAP business partners, Vestrics is a global enterprise that delivers SAP-related services in SAP B1. Its SAP B1 solution is mainly designed for industrial manufacturing that produce new products from raw materials. Using their SAP B1 solution, manufacturers can automate their entire manufacturing process.
Here are some of the benefits of using the SAP B1 solution from Vestrics:
Efficient planning and implementation of production through an integrated ERP system.
Automation of manual production processes, thus saving both time and efforts.
Optimum utilization of production materials and human resources.
Constant monitoring of product quality through quality checks.
4. Vision33
Based in the U.S, U.K, and Canada, Vision33 was founded with the aim of providing SAP B1-based solutions and professional services to its global clientele. Designed for small-to-medium manufacturers, SAP B1 solutions from Vission33 can overcome business challenges in:
Bill of Materials (BOM) management
Inventory control
Cash flow management
Digital transformation
Direct-to-consumer (D2C) channels
Small manufacturers can benefit from Vision33 ERP solutions through:
Accurate and detailed quotations
On-schedule delivery
Reduced pre-production time
Improved customer satisfaction
Faster adapting to changing market needs
The Vision33 ERP solution can also be integrated with other manufacturing functions including production, supply chain management, shipping & logistics, and project manufacturing.
Vision33 has a wide and experienced team of ERP consultants, who are skilled to work on both automation and integration projects. This SAP B1 business partner has a reputable customer support program that provides a mix of software support, ERP consulting, and other support services.
Also Read: ERP For Manufacturing: Importance, Features, and Benefits
5. Boyum Solutions
As an SAP business partner, Boyum Solutions offers software solutions in Business Automation and Operations Management. Designed for the manufacturing industry, the company's product Beas Manufacturing is based on SAP Business One. This ERP product offers a suite of functionalities that enable manufacturers to:
Manager their customer orders.
Plan their production schedule.
Manage their inventory and operations.
The Beas manufacturing solution enables flexible manufacturing that can adapt to changing market needs. Besides that, this ERP solution offers a host of business benefits including:
Reducing the cost of manufacturing
Producing high-quality products that meet customer expectations.
The company serves a host of manufacturing industries including defence, aerospace, automotive, chemicals, construction, and industrial machinery. The company works with over 620 global partners operating in over 9 locations.
6. Be One Solutions
As a global partner for SAP solutions, Be One Solutions has expertise in SAP-related project management, consulting, and 24/7 support services. Built as an SAP B1 add-on, the company's manufacturing solution is based on the principle of lean manufacturing, which is designed to reduce complexity and drive improved business results.
In the manufacturing industry, the company's SAP Business One solutions caters to a variety of functions including:
Manufacturing plant maintenance
Quality control
Shop floor operational management
Production management
Warehouse management
Why do global manufacturers opt to partner with Be One Solutions for implementing SAP ERP? This SAP partner is among the largest global companies, specializing in ERP blueprints, implementation, and customer support. The company has gained valuable industry experience by implementing their own SAP ERP solutions.
Also Read: SAP Business Technology Platform – An introduction for Enterprise Architects
Conclusion
Based on their business requirements, companies can transform their business by partnering with the right SAP business partner in India. This article outlines the 6 most promising SAP B1 business partners in manufacturing domain, currently operating in India and abroad.
As an SAP B1 business partner, Praxis Infosolutions has the necessary SAP expertise to implement customized solutions for your company. Here is a blog that talks about how to solve common business problems using SAP Business One.
If you are looking for a reliable SAP partner for your next ERP project, we can help you with that. Contact us today.
Business Intelligence & Analytics..
Perfect enabler for insightful decision making.

Call us on

+91-88050 25521/18/19