Every organization, be it a small enterprise or a large corporation, has its share of common business problems. And, it must address these issues to stay competitive in the market. Today, advanced technology tools and real-time data help many organizations, across industries, make the right decisions.
In the post-pandemic phase, organizations can no longer depend on manual processes and spreadsheets to address their daily business problems. They need to implement ERP solutions that can integrate all business functions for easier data management. This is where SAP Business One provides business value to organizations.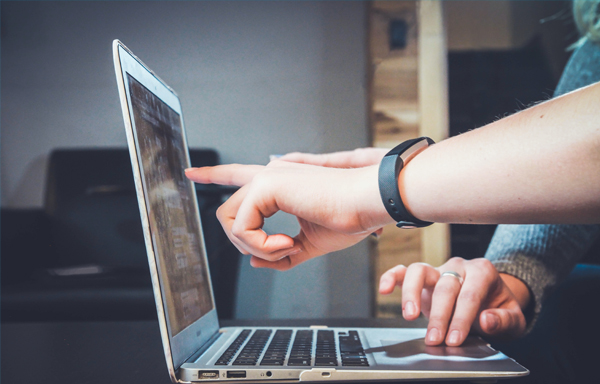 Here are some functional areas where companies can solve business problems with SAP Business One or SAP B1.
1. Data Silos
Data silos are the 'bane' of modern enterprises looking to transform their business. Data silos emerge because of the use of business systems within a particular function. For example, the Payroll system in the Accounts function. Due to lack of integration, enterprise systems work in isolation and do not provide real-time data to other departments that need it.
SAP Business One eliminates data silos by integrating all individual systems on a centralized platform. With its multiple modules for sales, production, and customer service, SAP B1 can extract and share real-time data for improved business visibility.
2. Order Delays
This is a common business problem in the manufacturing, retail, supply chain, and eCommerce industry sector. Be it B2B or B2C industry, order delays can frustrate most customers, thus causing them to cancel future orders or change their vendor. Companies constantly need to "keep an eye" on their available stock to ensure that there are no shipment delays.
With its Materials Requirements Planning or MRP functionality, SAP B1 can help to maximize business performance and eliminate these delays using production scheduling and planning. SAP B1 enables organizations to monitor their resources and determine when to replenish them.
3. Customer Service
No matter which industry domain, modern companies must provide exceptional customer service to meet their client's needs and expectations. Speed plays an important part in delivering good customer service, including how fast they solve customer complaints and close their service tickets.
Also Read: Customer-Vendor Integration in SAP Business One
SAP B1 can improve customer service and acquisition by automating all management and support-related processes. For instance, with its sales opportunity management solution, SAP B1 can help companies get new customers and grow their client base. Using real-time customer analytics, SAP B1 can enhance the overall business decision-making process.
4. Business Planning
To grow their business, companies need strategic business planning over a 5 or 10-year timeframe. This includes answering questions like:
Which new product or service line should be introduced?
Which is the right emerging market for our products or services?
What should be our target customer base?
Companies can align their plans across the business with SAP B1. For instance, SAP B1 can be used to "model" alternative business scenarios and how that can impact financial projections and business investments. With SAP B1, companies can model their business processes to synchronize their strategic and tactical planning.
5. Accounts Receivable (AR)
Companies also face the challenge of streamlining their Accounts Receivable to maintain accurate data. Some of the challenges include tracking invoices and client payments for different payment terms and AR limits. The overall cash flow is also impacted by late payments or delayed invoice generation.
SAP B1 overcomes AR-related challenges with its simple and unified approach. It can automate the on-time sending of invoices to customers and schedule customer calls for payment follow-ups. With SAP B1, accounting teams can generate and send customized AR reports.
Also Read: Improving Accounting and Finance Management with SAP Business One
Conclusion
To thrive in today's business environment, companies need to organize and integrate their business processes so that every business function can perform its job on time and with efficiency. We have discussed how to solve a business problem with SAP B1 with its various functionalities such as MRP and integrated business planning.
Praxis Info solutions is an award-winning SAP implementation partner. It has successfully enabled its global customers to solve business problems with SAP Business One. Using our SAP expertise, you can easily integrate all your "siloed" business processes quickly and efficiently. Here is how the right integration between SAP Business One and other applications can boost your productivity.
We can assist you to leverage the capabilities of the SAP B1 ERP tool. Get in touch with us with your queries today.
Business Intelligence & Analytics..
Perfect enabler for insightful decision making.

Call us on

+91-88050 25521/18/19