In the modern age of business data and information, enterprise architects across enterprises look to obtain maximum value from the available data. There are plenty of data analytics tools and Artificial Intelligence (AI) solutions that enable organizations to extract valuable insights from disparate data sources. However, most organizations fail to maximize value from this data.
An ESG report found that 83% of businesses say they plan to improve their enterprise integration over the next 12 to 24 months. 96% of the CIOs have identified the need for enterprise integration.
For enterprise integration, organizations need a portfolio of modern technologies that can convert data into business value. This is where the SAP Business Technology Platform (or BTP) plays a crucial role. Through this blog, we shall define what is SAP Business Technology Platform – and how it can benefit organizations.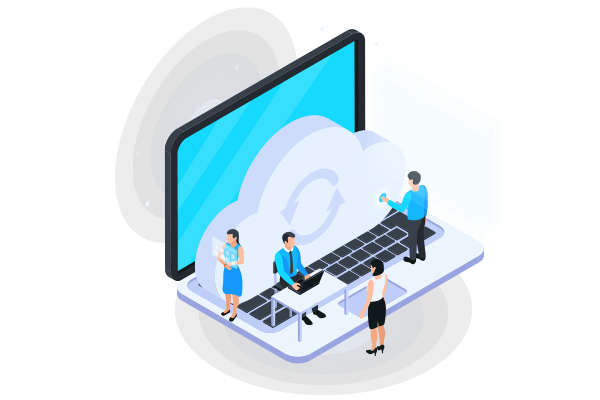 What is SAP BTP?
SAP BTP is a portfolio of integrated SAP technologies that enable SAP users to convert data into valuable insights. This business technology platform from SAP comprises the following 4 technologies namely:
1. Database and Management
SAP HANA and SAP HANA Cloud
SAP Data Intelligence
SAP Master Data Governance
SAP Adaptive Server Enterprise
2. Application Development and Integration
SAP Integration Suite
SAP Extension Suite
SAP Process Orchestration
3. Analytics
SAP Analytics Cloud
SAP Data Warehouse Cloud
SAP BusinessObjects BI
SAP Business Planning and Consolidation
SAP BW/4 HANA
4. Intelligent Technologies
SAP Intelligent Robotic Process Automation
SAP Conversational AI
SAP Internet of Things
SAP AI Business Services
SAP RuuN
With this set of SAP technologies, SAP BTP can integrate and extend SAP with third-party applications. Effectively, SAP BTP enable SAP developers and architects to develop their applications in AI, IoT, and Blockchain.
In the next section, let's discuss the SAP BTP account structure.
SAP BTP – Account Structure
SAP BTP has a hierarchical account structure with the Global Account at the top of the account management. This can be of the type, Enterprise or Trial. Enterprise accounts are associated with selected business partners or customers, while a Trial account allows users to try out SAP BTP Cloud for free.
Here are the lower components of the SAP BTP account structure:
Region is the point that provisions the services. While services can be provisioned anywhere, the SAP BTP architecture must be designed according to local technical and government requirements.
Sub Account is a technically independent component that does not share users, applications, and authorizations with other sub accounts. Architects can use sub accounts in development, production, and QA environments.
Space is the BTP component that enables SAP applications to run independently. It can execute multiple application instances.
Services or an application instance is the lowest component in the BTP account structure. It is generated with a service template, or a customized application deployed using a container.
Next, let's discuss the benefits of using SAP BTP.
Benefits of SAP Business Technology Platform
Effectively, SAP BTP provides a unified platform for data & analytics, AI, application development, and intelligent technologies. Here are some of the benefits that organizations can leverage by using SAP BTP:
1. Personalized Experience
With the integrated SAP BTP, organizations can personalize the user experience for various SAP applications. For instance, it can enrich the user experience with AI and automation. Additionally, it can deliver innovation through native integrations with SAP applications.
2. Faster Innovation
Today's customers demand faster business innovation. SAP BTP accelerates innovation using low-code/ no-code development tools. It can also kickstart new development projects using prebuilt content and business cases. With SAP BTP, architects can analyze data from their SAP applications with the right insight and meaning.
3. Low-Cost Cloud Maintenance
With SAP BTP, enterprises can also deploy their mission-critical applications in the cost-efficient SAP Cloud environment. They can also customize their business processes with minimum levels of maintenance. Enterprises can also choose their preferred cloud platform that works best with their IT environment.
Also Read: SAP Business One—The Backbone of Your Company's IT
4. Faster Migration to SAP S/4 HANA Cloud
With SAP BTP, organizations can speed up their data migration from legacy ERP systems to the SAP S/4 HANA Cloud. With over 2,000 prebuilt integrations and tools, SAP customers can automate their business processes on SAP S/4 HANA Cloud. Additionally, enterprise architects can accelerate innovation by extending beyond SAP S/4 HANA Cloud.
Next, let us look at some of the SAP BTP use cases.
SAP BTP Use Cases
Business enterprises need real-time data to make well-informed business decisions using advanced technologies. By integrating end-to-end processes, SAP BTP provides a connected and consistent experience across all SAP (or non-SAP) applications.
SAP Business Technology Platform comprises 4 main systems namely Data & Database Management, Analytics, Application Development & Integration, and Intelligent Technologies. Let's discuss the use cases of each of these 4 elements:
1. Data and Database Management
With its database management, organizations can store data and make informed data-driven decisions. Using the SAP Cloud Application Programming model, architects can create extensible applications and exchange real-time data between SAP systems and your extensions. Further, SAP users can customize the UI on their own – thus elevating user experience and accelerating project completion.
2. Analytics
Using analytics, SAP BTP can extract predictive insights from real-time data flows (provided by intelligent technologies). The SAP Analytics Cloud can generate simulations and visualizations from multiple data sources. Using AI and machine learning features of SAP BTP, companies can achieve high-speed processing power and engines.
3. Application Development and Integration
SAP BTP simplifies application development and deployment through integration between cloud-powered (& on-premises) applications and SAP & third-party applications. The SAP Extensions Suite can be used to develop reliable and secure cloud-based applications. With the SAP Cloud Platform, organizations can minimize the occurrence and maintenance time for application errors with microservice security.
Also Read: SAP Business One On-Cloud vs. On-Premise: Which to Choose and Why?
4. Intelligent Technologies
Intelligent technologies like AI, machine learning, and IoT help in enhancing workplace productivity. Using the SAP Conversational AI, SAP BTP provides HR functions with employee data collected using smart chatbots. Users can interact with the chatbot from multiple devices. AI-enabled chatbots can obtain information in a faster and more secure environment.
Additionally, SAP BTP can enhance the capabilities of SAP Business One solutions. Among the offered services from SAP BTP, Document Information Extraction (DOX) enables SAP B1 users to automatically scan any unstructured invoice from their vendors. SAP B1 users can easily configure their connection to this service and import the necessary documents. After processing, SAP B1 customers can view the structured draft of the A/P invoice.
Also Read: How to Print Documents in SAP Business One?
Conclusion
For existing SAP customers, the SAP Business Technology Platform (BTP) encourages them to combine SAP services and solve complex business problems. SAP BTP is an innovative solution that can help create intelligent enterprises designed to meet future business needs.
As an SAP implementation partner, Praxis Info Solutions brings its advanced SAP expertise for the benefit of its global customers. Our SAP Business One expertise has worked as a single business solution for many industry domains including services, manufacturing, purchase, and inventory. Here is how our customers can solve common business problems using SAP Business One.
If you are looking to leverage the capabilities of the SAP Business Technology Platform, we can guide you. Contact us today.
Business Intelligence & Analytics..
Perfect enabler for insightful decision making.

Call us on

+91-88050 25521/18/19