Integration Capabilities of SAP Business One
Integration Capabilities of SAP Business One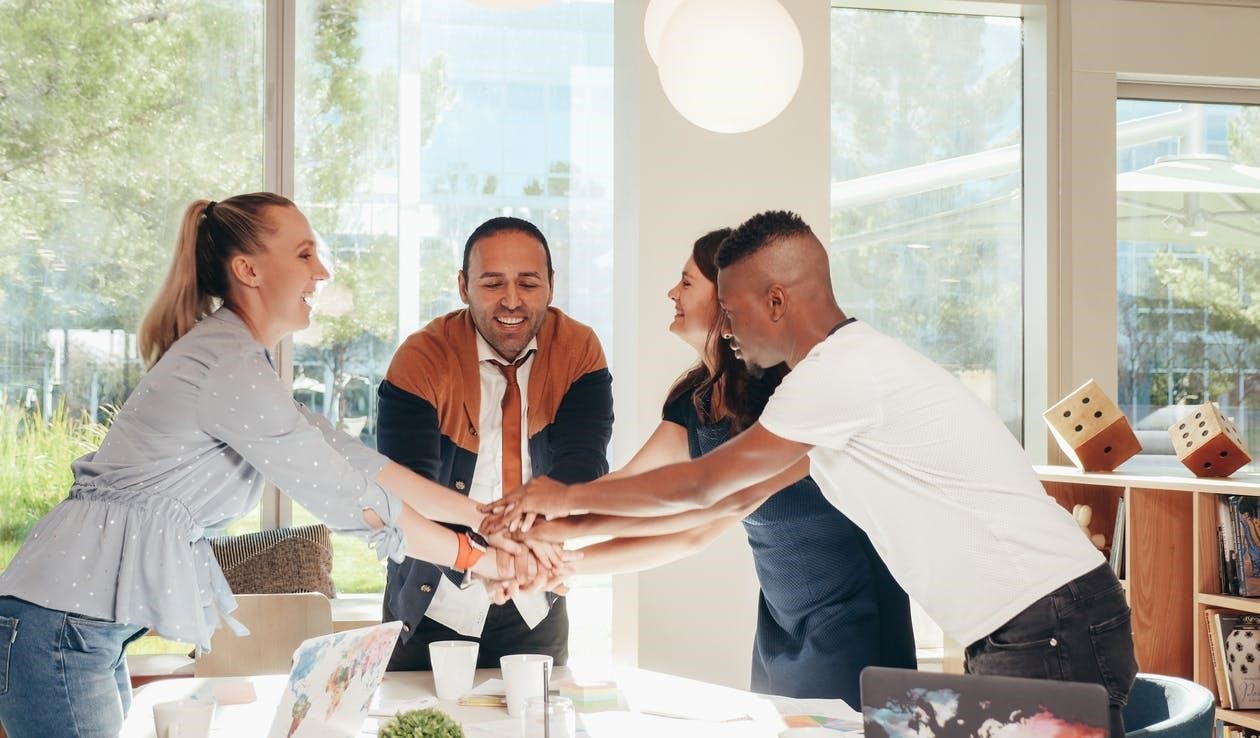 Image source: Pexels
Unlike earlier days, the increased availability and adoption of software tools and systems have made it easier for companies to automate their business processes. Having said that, system integration frameworks are now playing a crucial role in integrating the disjointed software tools across the organization.
Apart from connecting the various business units, smooth integration is now integral to business success as it can facilitate employee collaboration, business coordination, and customer service.
So, how does the SAP Business One ERP tool help in integration? Let us first discuss the integration framework for SAP Business One, along with its main capabilities.
What is SAP B1 Integration Framework?
The SAP Business One integration framework, an in-built feature of the SAP Business One ERP tool, provides the essential infrastructure to facilitate data exchange and communication between software applications running within an enterprise. This includes all SAP and non-SAP solutions being executed as on-premises and cloud-based applications.
Also Read: Slowing Economy – Right time to invest in Enterprise Solutions?
What is the SAP integration suite?
Hosted as an integration platform-as-a-service (IPaaS), the SAP integration suite effectively allows businesses to integrate on-premises with cloud-powered applications using prebuilt SAP tools. Recognized as the top-rated IPaaS tool by TrustRadius in 2021, the SAP B1 integration tool deploys a sender-receiver system for data mapping, transformation, and exchange among the involved software applications.
Also Read: Digital Transformation using SAP Business One
Next, we shall look at the integration capabilities of SAP Business One through its award-winning integration suite.
What are some of the capabilities of the SAP integration suite?
Through its integration framework, SAP Business One can connect applications, processes, and devices that can:
● Transform the core business processes and functionalities.
● Support the running of SAP applications with external applications.
● Connect business networks, branches, and subsidiaries.
Here are a few capabilities of this suite that can empower any business enterprise:
Cloud Integration
With the SAP cloud platform integration, SAP Business One can now execute integration content for its cloud-hosted customers. With over 2,000 prebuilt integrations, the SAP integration suite supports end-to-end integrations by exchanging messages between on-premises, cloud, or hybrid applications.
An AI-powered web interface can be used to design integration flows between SAP and third-party applications. Effectively, this feature can accelerate the implementation of application interfaces through mapping recommendations and crowdsourced messaging.
Customized Scenarios
Along with ready-to-run scenarios, the SAP integration framework can be used to design new business-specific customer scenarios that can be adapted to meet customer needs. Further, customized scenarios can be used to extend the standard processes with SAP B1 including raising an RFQ or connecting to SAP tools such as Hybris, Ariba, and S/4 HANA.
Additionally, the SAP integration framework acts as a development and runtime environment for predefined integration scenarios including user dashboards, mobile apps, payroll management, and other web services.
Pre-built Connectors
Through its open and prebuilt connectors, the SAP integration framework can simplify connectivity to over 170 third-party solutions used for collaboration, customer relationship management (CRM), customer helpdesks, and more. Based on an open RESTful framework, the SAP Business One API can seamlessly connect with any third-party underlying architecture.
For efficient data exchange, SAP B1 APIs can be used to develop lightweight mobile apps that can consume B1 data using industry protocols such as HTTP and ODATA. Further, the DI API of SAP B1 enables application developers to view, write, and update data objects at the database level.
Integration Hub
Using the SAP Business One integration hub, businesses have a wide variety of integration options that can bring all business networks under one umbrella. Through pre-configured templates, the SAP B1 system can act as a subsidiary to a master system running SAP ERP. For instance, master data integration can be used to load or update product and customer data from the headquarters to the subsidiary systems.
Similarly, the intercompany solution can integrate multiple SAP-managed databases to automate intercompany processes and transactions.
Also Read: How can Manufacturing Companies Manage Their Resources?
How does SAP B1 integration benefit customers?
Are you wondering with all these capabilities and more how can SAP integration help customers? Here are some business benefits of the SAP B1 integration framework:
Faster Adaptation
With changing customer and market needs, business organizations can use easy-to-configure scenarios to incorporate changes into the mapping. Additionally, these changes do not impact the existing or deployed integration scenarios. Thus, organizations can now adapt faster to changing requirements.
Consistent User Experience
Today's users expect a consistent brand experience across all their devices and touchpoints. The SAP integration platform ensures a consistent user experience through the same look-and-feel across all modules. New customers can use SAP integration tools to process different data formats such as transaction processing, budgets, or financial statements.
Easy to Use
Along with an easy SAP B1 integration framework install process, this SAP framework is bundled with ready-to-use scenario templates that are easy to configure for any business outcome. Additionally, existing scenarios can be reused by updating a few fields or by adding a few enhancements.
Enhanced Security
The growing emphasis on user security has made it challenging for large organizations on how to protect their data. Using the SAP integration framework, organizations can manage security with proper user profiles and permissions. Additionally, user permissions do not need to be reassigned for newly deployed applications and are automatically inherited.
Integrated security also means time and cost savings for security professionals and business enterprises.
Also Read: How Companies can Control Costs using SAP Budget and Cost Centres
Conclusion
By connecting SAP and non-SAP systems, the SAP integration framework forms an integral part of the SAP B1 ERP solution. With changing business demands, SAP integration frameworks are expanding the scope of SAP Business One using best practice scenarios and varied use cases. We have highlighted some of the major capabilities of the SAP integration framework and how they can be beneficial to companies.
As an SAP implementation partner, Praxis Info Solutions has enabled multiple customers to integrate SAP Business One with other solutions. Here are a few customer testimonials on how Praxis solutions have powered customer success. Want to know about how SAP integrates software tools? Call us on our office number or drop us an email at marketing@praxisinfosolutions.com.