Why is Real Estate CRM Becoming a Necessity in India?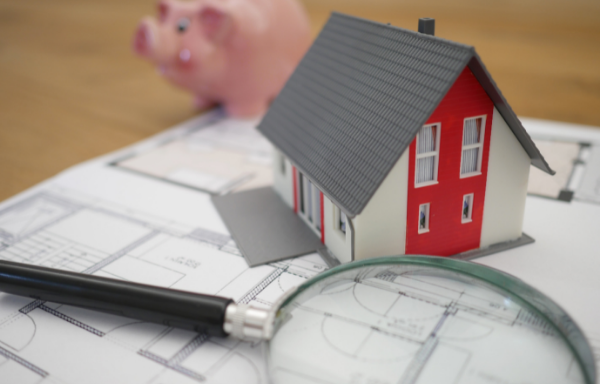 Why is Real Estate CRM Becoming a Necessity in India?
In the post-pandemic phase, the real estate industry in India is showing encouraging growth with rising sales and construction projects. According to a recent report by Anarock, the Indian residential sector witnessed a 27% hike in new supply and a 5% rise in sales from January 2021 to September 2021.
At the same time, there continues to be fierce competition among real estate companies in attracting more property buyers. To this effect, Indian real estate companies are looking at the best CRM tools that can keep them ahead of their closest competitors.
What is Real Estate CRM and why is it a necessity in the Indian market? Let us discuss.
What is Real Estate CRM?
For any real estate company, acquiring new customers or property buyers is a priority since it can directly impact their sales and revenues. In India, customers choose their property based on their individual preferences such as their likes, dislikes, and motivation.
The right CRM software for real estate developers enables them to profile individual buyers and position the right property based on their personality traits. Further, a real estate CRM tool simplifies the job of any real estate developer by providing multiple functionalities within a single tool.
Also Read: 10 Questions to Ask While Evaluating Business Intelligence Tools
What is the need for CRM software for real estate in India? Let us look at the top five reasons.
5 Reasons Why Real Estate CRM is Necessary in India
A CRM software tool for the real estate industry makes it easy to manage sales leads and customers. Here are five reasons why this industry must embrace the best CRM for real estate:
1. Nurture and Build Sales Leads
Traditionally, most real estate developers sold their property through face-to-face client interactions or phone calls, while some engaged in email marketing to build their leads. CRM tools can automatically capture leads and contacts from multiple channels and assign them to sales executives.
2. Automate the Sales Process at Various Stages
Any real estate sale includes multiple stages comprising pre-sales, actual sales, and post-sales. The CRM real estate software solution can automate this process by scheduling property visits for interested buyers, sending accurate property quotes, drafting property agreements, and generating post-sales reports.
3. Categorize the Prospective Leads
Real estate companies need to categorize their leads or prospects based on their personal preferences, demographics, and financial status. This enables them to profile their leads and personalize the best properties for them. Real estate CRM tools enable automatic categorization of each individual and customize their marketing message based on their profile.
4. Improve Overall Productivity
Productivity depends on how much real estate companies can identify and engage with potential property buyers. By using a real estate CRM tool, property developers can prioritize and focus on the "most likely" buyers and reach them on time. Unlike traditional real estate tools such as Microsoft Excel, CRM software can reduce the time needed to engage with customers and prevent redundant processes.
5. Personalize your Digital Marketing Campaign
Most property buyers go online or digital to look for the best real estate to invest in. With a constant digital presence, real estate companies can tap into and reach a larger customer base. By using the best CRM for real estate, property developers can personalize their online marketing campaigns based on their buying behaviour and preferences.
Also Read: Digital Transformation with SAP Business One
Next, let us look at some CRM tool features that are necessary for the real estate industry.
Features of Real Estate CRM Solutions
Real Estate CRM tools can play a crucial role in the real estate and property industry. Here is a look at some of its essential features:
1. Contact Management
Every CRM tool must be capable of storing customer data along with that of prospective leads. Additionally, its contact management feature must record and store all previous customer interactions and transactions with sales executives. Using contact management, real estate companies can improve customer interaction and sales.
2. Contract and Transaction Management
With the real estate CRM software, property developers can use its contract and transaction management feature to upload and store all their customer contracts and completed property transactions. With these CRM features, developers now have a complete view of customer records and saved documents.
3. Agent Notification
Whenever a new sales lead is added, the CRM tool must automatically notify and assign the new lead to a team member or property agent. This enables faster response to potential buyers, which improves the chances of converting them into a customer. Notifications must be sent through multiple means including emails and text messages.
4. Campaign Tracking
CRM tools must enable real estate developers to easily track leads generated through marketing campaigns or promotions. For companies running multiple campaigns, the CRM campaign tracking tool must categorize leads generated by each campaign, thus enabling you to rank these campaigns as successful or failed.
5. Email Management
The email management feature in CRM tools enables real estate companies to maintain client interactions through business emails and property-related newsletters. With email management, prospective buyers can view the latest real estate projects and latest news articles.
6. Mobile Compatibility
As more customers track property listings and prices on their mobile phones, CRM solutions must also be available as mobile apps. Further, mobile compatibility allows sales and service teams to obtain real-time information while on the move.
Next, let us see why the Zoho CRM tool is the best fit for the real estate industry.
Why Zoho CRM Works Best for the Real Estate Sector?
Among the popular CRM tools in the market, Zoho CRM offers a wide range of benefits for the Indian real estate industry, including:
Generating more leads of property buyers
Minimizing the overall property sales process
Streamlining the entire property sales process for efficiency
Ensuring better management of the overall project
By integrating the capabilities of both Zoho CRM and SAP Business One, Praxis Infosolutions has developed the right CRM solution for the real estate industry.
Here are some reasons why the Praxis CRM solution is the best fit for the real estate industry:
1. Unifies the Real Estate Solution
With Zoho CRM, real estate companies can now integrate their marketing functions such as lead generation, sales quotation, and customer ledger with their business operations including project management, finance and accounting, sales, and procurement.
2. Integrates All Digital Marketing Channels
The Zoho Real Estate CRM stores all generated sales leads from multiple digital channels such as Google Ads, and Facebook into a common and centralized database. Real estate companies can now view real-time data into leading sales channels, newly added leads, and sales funnels.
3. Automates Processes to Handle Telephonic Leads
With Zoho CRM, real estate companies are better equipped to handle higher volumes of generated telephonic leads. This includes capabilities such as intelligent agent assignment, call recording and tracking, and automatic follow-ups.
4. Accessing an Online Booking Portal
The Zoho CRM online portal provides a convenient way for real estate companies to check their inventory, provide the best quotes, and provide all booking information for all units.
Also Read: SAP Business One Helps In Implementing Best Practices Of Inventory Management
5. Streamlining the Sales Process
Zoho CRM tools enables real estate companies in streamlining their property sales process. This includes processes such as automatic price calculation, tracking home loan details, automated payment follow-ups, preparing for handover, and collecting registration documents.
Conclusion
With growing competition and rising customer expectations, the Indian real estate industry is facing a myriad number of challenges in the post-pandemic phase. CRM software for the real estate industry in India can help in transforming customer relationships and ensuring business growth.
As the implementation partner for the popular Zoho CRM tool, Praxis Info Solutions has enabled various business enterprises to improve their customer experience with this tool. Here is a quick guide on how to get started with Zoho CRM.
Want to learn how Zoho CRM can help in transforming your real estate business? Get in touch with us. And if you wish to find out all about our Zoho expertise, book a product demo now.
Image source: Unsplash
Business Intelligence & Analytics.. Perfect enabler for insightful decision making.

Call us on

+91-88050 25521/18/19