Are you using multiple tools and systems to manage different projects in your company? If yes, then it is time to move on. With an efficient ERP tool like SAP Business One or SAP B1, project-based companies can efficiently manage multiple projects simultaneously.
With project management in SAP B1, your project team possesses all the tools and functionalities to manage their daily project-related tasks. For instance, they can manage both financial and project management data within the same application.
How can you manage projects in SAP Business One? Here's a detailed look at the project management module in SAP B1.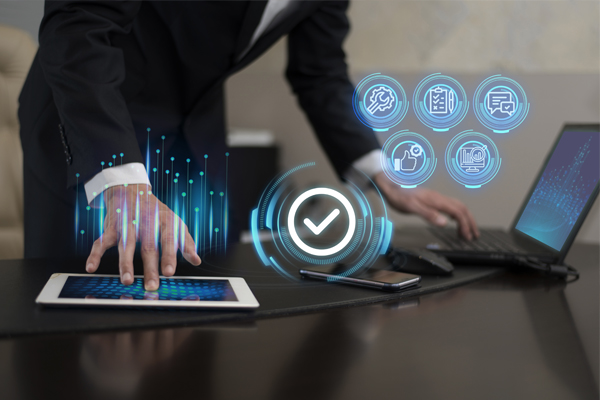 What is Project Management in SAP Business One?
Project management in SAP Business One is a cost-effective and integrated functionality with the following features:
Project administration, including managing project and master data
Accounting for projects
Report evaluation
Business partner evaluation
With the SAP B1 project management module, project-oriented companies can easily manage their projects from start to finish. This module stores all the project-related documents, transactions, resources, and activities in a centralized location. With this module's features, organizations can perform the following actions:
Monitor the progress of all its project-related tasks and stages
Analyze and keep their project costs under control
Generate customized reports on multiple project aspects, including available resources, open or completed tasks, and project stages
Simplify project management by monitoring project milestones and budgets
Streamline project operations by tracking and posting project-related updates
Next, let's discuss the benefits of project management in SAP B1.
Benefits of Project Management in SAP Business One
The project management feature in SAP Business One provides a centralized ERP solution that connects all the organizational teams. For instance, project management teams can work with finance and sales teams to share real-time information, thus improving decision-making.
Effectively, SAP B1 integrates isolated business applications and manages multiple projects within a single platform. This eliminates the need for multiple data entries across functions, thus creating a single dataset. Organizations can now store confidential documents locally with a centralized database for easier reference. Besides, these documents can record and track every completed project-related transaction.
Additionally, SAP Business One can streamline resource management for various projects by adding or removing resources at every stage. For added transparency, they can track the progress of project-related activities and update the project status.
SAP Business One enables project managers to split the project into smaller subprojects or mini-projects for larger or more complex projects. This allows them to have a holistic view of projects and improve transparency.
With its powerful project management capabilities, SAP B1 can also automate all project-related billing to your customers, thus enabling faster and more accurate payment processing. Additionally, this function can boost productivity and operational efficiency.
In the latest version of SAP Business One, project managers can leverage Gantt charts to quickly check the progress of various projects against their start and completion dates using interactive charts.
Overall, here are some of the business benefits of the SAP B1 project management module:
Centralized control or management of all project-related transactions and activities
Improved project-related decision-making for various stakeholders
Improved and real-time data quality
Increased business agility and flexibility to adapt to changing project requirements
Faster project completion and customer service
Which are the different types of projects in SAP B1? Let's understand them in the next section.
Types of Supported Projects in SAP Business One
Companies can create different SAP B1 project types depending on their requirements. Here are some of the supported project types in SAP B1:
1. Big Bang Projects
Project teams can simultaneously launch multiple modules across all business functions using a big bang project. This type of project covers the entire breadth of the organization's financial and logistical activities. With its single implementation cycle, big bang projects have lower complexity and costs. However, they also need detailed preparation and are more likely to miss the set deadlines.
2. Phased Projects
This is an alternative to big bang projects. Using phased projects, companies can choose the modules they want to execute initially and later integrations. Phased projects involve multiple implementations for each phase or stage of the project. Hence, phased projects could have higher implementation time and costs. On the plus side, it reduces project-related risks and provides consistency.
3. Roll-out Projects
A roll-out project is one where processes are centralized at the organization's main office and then deployed at its subsidiary offices. Depending on the complexity, organizations can choose to implement a big bang project or phased project initially. This ensures stability in the company's business practices and procedures.
4. Upgrade Project
This type of project involves updated versions or a new SAP release. This requires a technical team with SAP expertise to perform the necessary updates and maintenance work. During an upgrade project, comprehensive testing of the production environment is needed for continuous product releases and deliveries.
In the next section, let's understand the various project management functions in SAP Business One.
Functions of SAP Business One Project Management
With the project management module in SAP B1, project managers can plan projects and update their project status using a complete master data administration.
Here are some of the main functions of project management in SAP B1:
1. Direct Access to Project Data
Based on a comprehensive master data management, all projects can now be planned, calculated, and invoiced from a single system. Besides, it can provide direct access to any project-related information. Project managers can directly go from a project contract to the invoice to track the incurred costs.
2. Efficient Cost Management
With the project management module, SAP B1 users and teams can prepare preliminary costing or quotations using their existing resource pool, employee, and other expenses. By integrating ERP with a CRM system, they can immediately convert these costs into an offer to be processed by the CRM tool. Offers or quotations are either linked to activities or weighted by order probabilities.
Also Read: How to Control SAP Business One Project Costs
3. Project Management in a Phased Manner
SAP B1 enables project management through a phased implementation. For instance, it enables planning bids, approvals, and initial implementations for unfinished work based on global accounting standards. With SAP B1, users can now plan rough projects without assigning specific resources or pools. Besides, complex or large projects can be divided into multiple phases for smoother execution.
4. Graphical Support
The project management module in SAP Business One features the Gantt graphical interface with its drag-and-drop functionality. This enables project managers to quickly and easily play project variants or move project resources to another project phase or timeline. Using a Gantt diagram, they can use different colours to mark project phases and employee utilization.
5. Data Exchange with MS Project
SAP B1 can be integrated with the MS Project tool for bidirectional data exchange. Using an easy import-export interface, SAP B1 users can synchronize data related to project structures, values, and resources. Additionally, service entry values from SAP B1 can be transferred to MS Project.
Conclusion
Thanks to its centralized solution, the SAP Business One project management module eliminates the need for organizations to maintain multiple systems to manage their various projects. As the latest addition to SAP B1, the project management module has simplified projects from start to completion.
As an experienced SAP implementation partner, Praxis Info Solutions can help you streamline your projects with SAP Business One. We have a proven track record of working with global customers across business verticals like manufacturing, FMCG, and services. Here's a detailed blog on how SAP Business One works for any business.
Do you want to know how the project management module can work for your organization? We can arrange a free product demo for you. contact us today.
Business Intelligence & Analytics..
Perfect enabler for insightful decision making.

Call us on

+91-88050 25521/18/19