How to Control SAP Business One Project Costs
SAP Business One or SAP B1 is an ERP (Enterprise Resource Planning) software application that helps a company achieve sustainable operations. If you are planning to implement SAP B1 at your organization, then you must know about the various factors that affect the cost of SAP Business One purchase and implementation.
What are the Cost Elements in an SAP Project?
1. Implementation Costs:
The implementation of SAP Business One is complicated. The price of implementing SAP Business One depends on the customization of the software based on the client's requirements. The clients who want to use this software need the guidance of experts—those who have collaborated with SAP such as SAP Gold and Premium partners.
2. Diverse Customer Requests
The cost of the SAP application varies based on the client's requirement-based customization. Not the same solution works for all.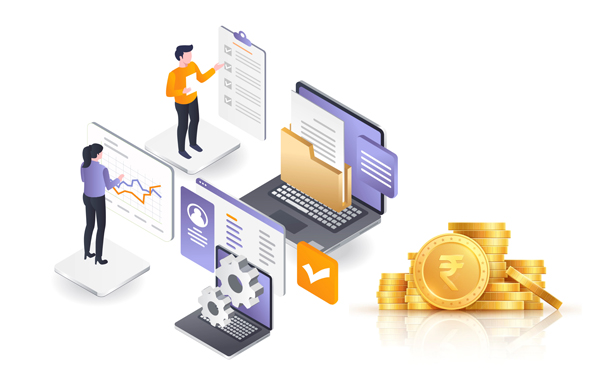 3. SAP Business One License Costs
The licensing structure of SAP Business One, which enables organizations to fully optimize their licensing spending and avoid compliance-related fines is complicated. Here are the three types of SAP user licenses:
a. Professional User
The Professional User license provides unlimited access to all features such as financial management, sales, customer management, purchasing, and inventory control of SAP Business One. These users can perform operational tasks such as system administration and management.
b. Limited User
These licenses are partial and do not include the full suite of features used by professional users. Authorizations are pre-defined depending on the department—CRM, Financials and Logistics—with a particular focus.
c. Employee User
These users cannot use SAP on behalf of someone else and are restricted by the terms of the software licensing agreement.
4. Training Costs
The consultants provide on-site training to the key users within the company implementing SAP B1 using detailed training materials.
Controlling SAP Costs
One of the most effective ways of controlling SAP costs is by seeking the assistance of the experts during the SAP B1 implementation; consider enlisting the help of a third-party SAP expert. With the expertise of a specialized consultant, organizations can ensure that they are spending the optimal amount on their deployment.
Reaching out to an expert can help you walk through the entire licensing selection and purchasing process. Organizations must estimate their Total Cost of Ownership (TCO) to control costs.
Benefits of Engaging SAP/ERP Consultant during the Purchase and Implementation of SAP B1
Experts learn the specific environment and business requirements to provide best-in-class support for your current software solution for as long as you want.
Third-party deploys experienced software engineers to analyze and support custom code.
Reduction of audit risks.
Ability to control future SAP spending.
Third-party support providers focus on solutions to the issues related to your existing version of SAP.
Help in hosting options (Cloud, On-Premise, Co-Located), implementation services, integrations, custom development, and any add-on requirements.
Also Read: SAP Business One On-Cloud vs. On-Premise: Which to Choose and Why?
The third-party advisory ensures the SAP deployment is controlled and optimized.
How a Competent SAP Partner Help in the Cost-effective SAP B1 Implementation
A competent SAP partner, with a successful track record, comes with the experience to leverage industry best practices, minimize risk, enjoy a market leadership position built on the values of quality, integrity, and affordability, and ensure smooth implementation. On the contrary, an inexperienced SAP partner will lead to an inefficient ERP implementation project that will ascend costs.
Also Read: Challenges SMEs Face During ERP Implementation
ERP software requires regular maintenance. A competent SAP partner will include all essential maintenance costs of disaster recovery and data maintenance, networking security, hardware upgrades, and cloud services. An ERP partner who provides comprehensive SAP services in-house also ensures a single point of contact for all your ERP needs and at a lower price.
Also Read: Understanding ERP Modules and Their Business Benefits
Final Thoughts
Any organization that wants to integrate the SAP Business One solution should consider partnering with an expert SAP consultant to improve the visibility of SAP-related expenses and license entitlements.
The clients in need of SAP Business One solution can approach Praxis Info Solutions for smooth, cost-effective, and successful business implementation. Praxis possesses deep domain experience, an enormous portfolio of customers from diverse industry verticals, and a competent and stable development team that makes the clients comfortable with the implementation process and allows them to start using it with some fundamental support and training during the transition. Praxis adopts a business-centric approach to provide the clients with the best solutions to ensure their success.
Contact us today to know more about how Praxis can help your business in implementing SAP B1 within budget..
Business Intelligence & Analytics..
Perfect enabler for insightful decision making.

Call us on

+91-88050 25521/18/19