Challenges SMEs Face During ERP Implementation
Enterprise resource planning solutions have long been the topic of debate across many organizations. Whether a business is big or small, it is necessary to manage every resource—right from employees to strategies, efficiently. While the need for an ERP system can be debated, there's no doubt about its capabilities and benefits.
However, SMEs still face ERP implementation challenges that range from lack of awareness to employee resistance to new software. Here are some of the challenges of ERP implementation that most SMEs face: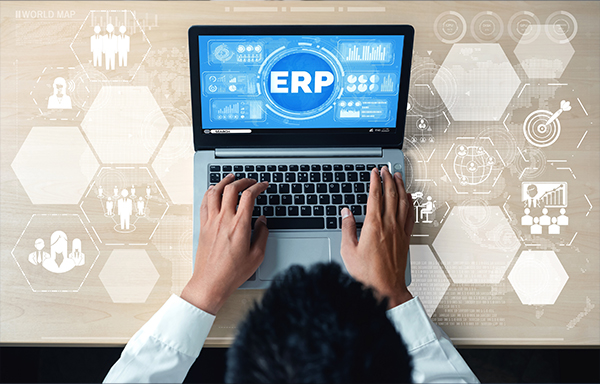 ERP Implementation Challenges for SMEs
● Limited ERP Awareness
The biggest challenge of ERP implementation is the lack of awareness about ERP solutions and different vendors. Several companies keep managing their employee resources manually through spreadsheets and are not aware of the capabilities of an ERP system and what benefits it can bring their organization. This affects business growth as the more time they spend searching and finalizing an ERP solution, the more opportunities they stand to lose.
Also Read: Customer-Vendor Integration in SAP Business One
● Misconception
Along with a lack of awareness, there are misconceptions about ERP systems as well. Many SMEs think that ERP solutions are only for big enterprises and they won't be able to afford the implementation and maintenance costs of an ERP system.
Also Read: How Easy to Maintain Cost of SAP Business One
● Lack of Resources
Not many SMEs have an IT team or a dedicated person in charge of implementing and managing an ERP system. They don't have anyone to take guidance from and doing it on their own seems like a burden to these SMEs.
However, several ERP solution providers can help such companies by implementing and managing their ERP systems for them. These consultants will take care of the maintenance and resource allocation as well.
● Financial Worries
Having a bootstrapped budget is a common thing for many SMEs. They have limited expenses for spending and it's generally the ERP solution that is cut to save costs. However, companies need to realize that an upfront investment into implementing an ERP solution can pay huge dividends to them in terms of business growth and improved productivity in the future.
Also Read: Why Your Business Needs an ERP and How SAP Business One can Help
● Onboarding the Team
Most SMEs are unstructured and their employees are not very comfortable with digitization and learning a new solution from scratch. Getting the team motivated to take training and learn the ERP system can be a grueling and time-taking process. With a limited budget, the training is also not that thorough and employees are left needing to do most of the research and learning part on their own. This discourages them towards a new solution and delays complete integration.
With some knowledge about the challenges in ERP implementation, SMEs can arm themselves to deal with it efficiently. Several businesses are not tech-focused but require tech to improve their bottom lines. A robust ERP solution like SAP Business One, made by ERP leaders SAP, can help them in achieving the target. Hence, it is important for such companies to carefully analyze the benefits and challenges of ERP implementation and whether it will bring any benefit to your organization. There are several ERP solution providers as well from whom they can consult about the entire process.
Praxis Info Solutions can help SMEs in implementing SAP Business One in their organization. We are an award-winning SAP partner with years of industry experience in implementing SAP B1. We keep focus on providing simple and practical solutions that a user can understand and use easily. With a proven track record of working with several customers across multiple geographies, we are a trusted partner for any ERP implementation needs.
Business Intelligence & Analytics.. Perfect enabler for insightful decision making.

Call us on

+91-88050 25521/18/19