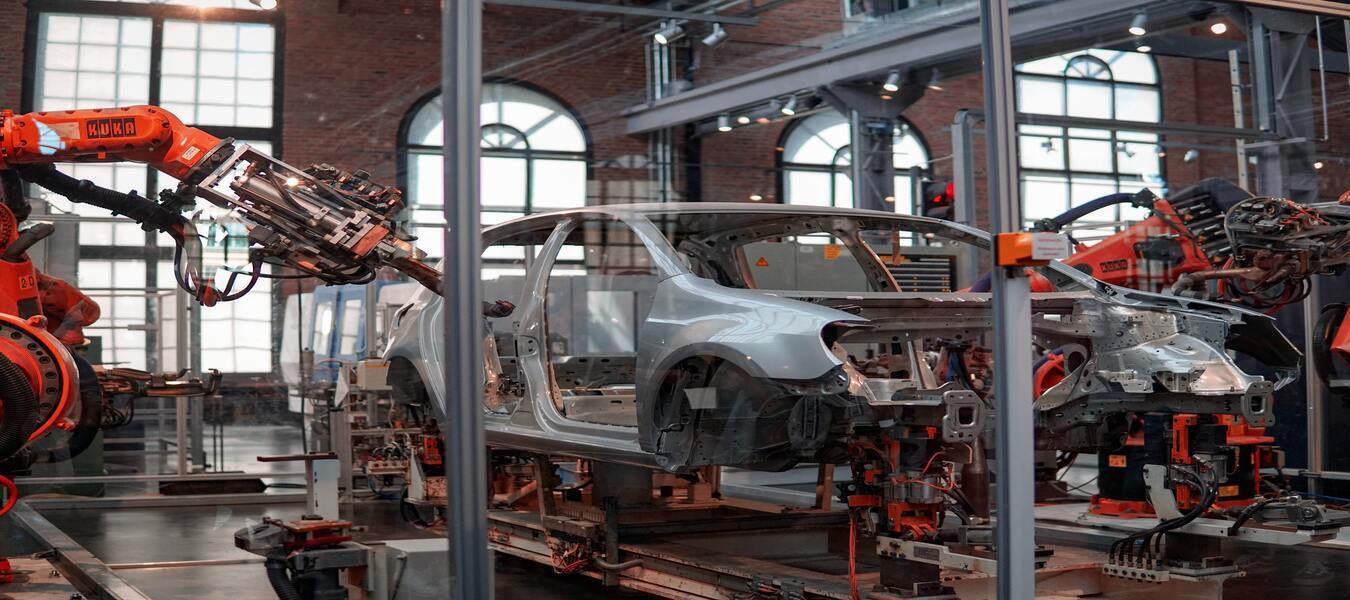 How can SAP Business One Help Automotive Components Manufacturers?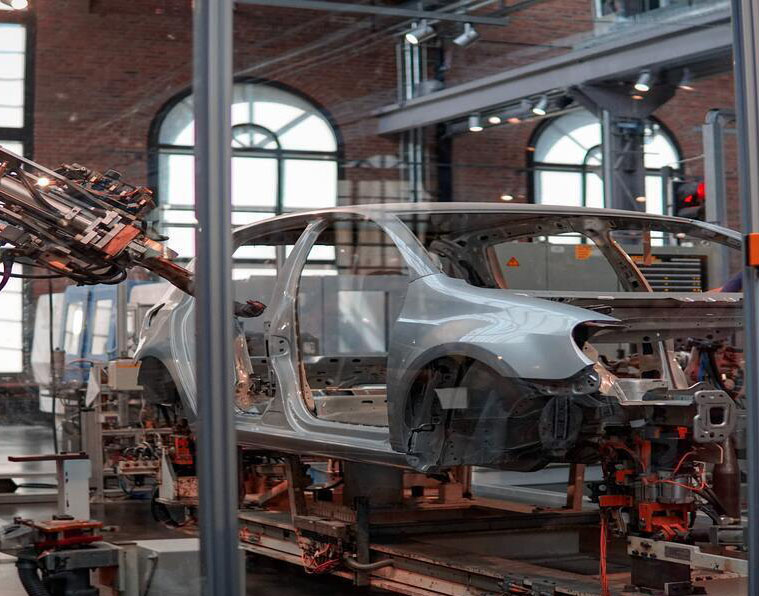 How can SAP Business One Help Automotive Components Manufacturers?
Be it a global car manufacturer or a small-to-medium enterprise (SME) manufacturing automobile components, the constantly changing market dynamics of the automotive sector have always posed a series of challenges to cope with. As the fastest growing industry, software used in automobile industry aim at reducing operational costs, providing exceptional customer service, and reducing the product lifecycle.
SMEs involved in the manufacture and supply of various automotive components face common challenges such as:
Constant fluctuations in industry demands
High volume business with low margins
Frequent changes in retrospective billing rates
Inefficiencies in production resource management
And so forth. So, how do SME manufacturers of automotive components address these challenges using automotive software solutions and how can the SAP Business One for automotive sector help? Let us discuss this in the following sections.
What is SAP in automotive industry? How Can it Help Automotive Component Manufacturers?
Today, we are looking at a highly tiered structure in the automotive supply chain operations with many companies at each level. While manual processes can work at the lowest tier, manufacturers at the higher or middle tiers require a most robust and automated ERP solution such as the industry-recognized SAP solutions for automotive sector or SAP Business One (or SAP B1) solution.
Adding to that, SAP for automotive industry works and integrates into multiple business areas including supply chain, procurement, sales/marketing, and manufacturing.
Here are a few pointers on why SAP Business One for auto component can transform the automotive component manufacturing domain:
Provides an efficient and scalable ERP solution that can integrate and improve all business processes, leading to enhanced transparency and optimization in manufacturing processes.
Improves inventory management, empowering inventory managers to take stock and make accurate forecasts about future material requirements. This leads to better cost-efficiency through inventory orders with the right quantity and at the right time.
SAP Businesss One for automotive enables transparency of the complete supply chain right from the first supplier to the customer, thus, resulting in accurate materials planning and deliveries.
Improves quality tracking of received items from vendors, enabling better acceptance or rejection of these items.
Provides a 360-degree view of the overall enterprise using real-time ERP data, resulting in continuous improvements and decision-making.
With its technical expertise of SAP Business One, Praxis Info Solutions has been instrumental in successfully developing customized solutions for its customers in the automotive components manufacturing industry.
Also Read: How does SAP Business One bring business benefits for manufacturing companies?
Next, let us look at how automotive solutions from Praxis have automated and addressed various process requirements in this industry sector.
How SAP Business One is powering the Praxis Automotive Solution for SMEs
The use of manual processes can impact the SME automotive industry with serious implications such as:
Overstaffing that does not improve workforce productivity
Process-related mistakes caused due to manual 'human' errors
Inability to meet customer demands due to production delays
Lower levels of customer satisfaction and possible loss of business
On the other hand, the Praxis automotive solution, powered on top of SAP Business One capabilities, can efficiently address multiple process points including:
Subcontracting

When it comes to the component manufacturing industry, most of the subcontracting work is either restricted to within the production house or a third-party vendor with specialized skills for the process. With SAP Business One automotive industry solution from Praxis, automotive companies can easily and efficiently manage subcontracting jobs. This includes:

Mapping processes between vendor and customer subcontracting.
Subcontracting purchase orders (PO) for any processed material at the agreed cost (based on the number of units or quantity).
Managing and reporting a separate Bill of Material (BOM) for subcontractors.
Challan-wise reconciliation process when receiving any material with linking to the GST challan.
Material-wise reconciliation process with an automatic roll-up of product, resource, and labor costs when receiving any material.

Quality management

As an integral part of any manufacturing process, quality management through quality inspections is performed at various stages including incoming materials receipts, in-house production, and before dispatch.
With Praxis' SAP Business One solution, automotive companies use SAP to perform quality assurance using various data blocks including shift and operation masters, inspection plans, and characteristics master. Each of these building blocks (or elements) can determine how an item is managed for quality purposes within the SAP B1 system.
Further, the quality inspection process is performed using sample data, recording of quality results, and usage decisions before the final dispatch.

Expense tracking

For automotive manufacturing firms, managing their production assets is among the bigger challenges due to the high volume of procured and transferred assets. Organizations need to capture the true value of their in-production assets through their entire lifecycle.
Using the Praxis SAP B1 ERP solution, manufacturers can pursue continuous improvement and extension of the asset life through improved procurement and tracking; in particular, expense tracking for developing new automotive components and maintaining assets like machinery, die systems, and maintenance tools. Given the high volumes of assets that are involved, manufacturers need to track the efficiency of all their production resources including all its machinery along with all other consumables and tools which is possible using SAP B1.
Also Read: 10 Reasons Why SAP Business One is the Right Solution for SMEs

Expense and budget planning

In an age of increasing expenses, automotive component manufacturers must be able to efficiently budget and manage their expenses. SAP B1's Budget module effectively enables manufacturers to manage and track their company's expenses. Using SAP Business One for auto manufacturing, the company's actual financial operations can now be measured against its financial forecasts.

Also Read: Manage Batches Efficiently and Accurately using SAP Business One

With the SAP Business One solution from Praxis, business expenses can now be categorized under different headings for better tracking and management. This allows manufacturers to manage their budget planning by:

Defining when expenses deviate from the planned budget.
Checking budget deviations against any debited transactions in the G/L account.
Blocking or sending alerts for transactions that cause the budget to be exceeded.

Inventory tracking

An efficient inventory management process is now the backbone of any manufacturing company including automotive component manufacturers. The SAP Business One automotive business process can optimize inventory management by providing precise information on warehouse items.
Through real-time inventory tracking, the SAP Business One solution from Praxis can now track when the item has been delivered to your warehouse, where it is stored, and by when it is going to move to another location. Using indicators and control parameters, manufacturers can also define the conditions for both inventory and non-inventory manufacturer parts to be used in the procurement process.
As an SAP implementation partner, Praxis has enabled many of its customers involved in automotive components manufacture and supply chain to leverage the capabilities of the SAP Business One ERP solution. This includes companies involved in manufacturing different automotive components including:
Press parts
Precision machining parts
Injection moulding components
Wire harnesses
And more.
Conclusion
In summary, the SAP Business One solution is designed to benefit automobile components manufacturing companies in multiple ways including effective inventory management, materials requirement planning, quality control, and supply chain management.
Here is a blog that talks about the business benefits of SAP Business One for manufacturing companies. Praxis can help you adopt and leverage your investment into this SAP ERP tool. Want to know how? Visit our website or reach out to us at
marketing@praxisinfosolutions.com.