Business enterprises across industries now know the importance of an effective customer relationship management or CRM tool such as Zoho CRM. With its wide range of functionalities, Zoho CRM is the best tool for small enterprises looking to acquire and retain a healthy customer base.
At the same time, Zoho CRM is not perfect and has its share of challenges and limitations. Through this article, we shall explore the most common challenges with Zoho CRM and how to overcome them. So, without any delay, let's explore them.
What are the Limitations of Zoho CRM?
Here are some of the major challenges and limitations of Zoho CRM: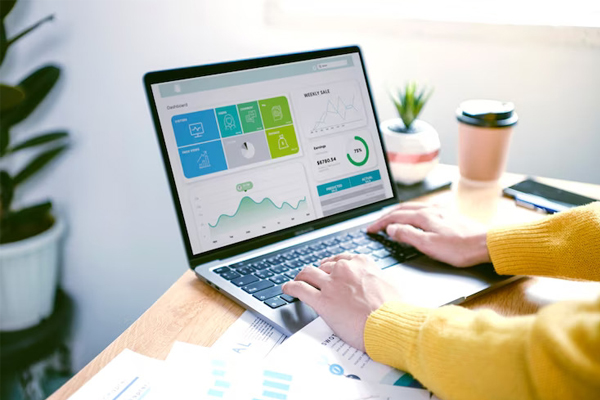 1. Lack of Customization
Among the common limitations, Zoho CRM does not offer any customization capabilities with its free version. To customize this tool to your business requirements, you must purchase the paid version which is expensive at $35 for each user. Customized options include creating custom reports and additional CRM modules.
2. Lack of Compatibility
Lack of compatibility is another major issue when migrating Zoho CRM from a legacy system to a new and modern system. For instance, Zoho CRM is often found to be incompatible with data on legacy systems. This includes customer call records, emails, and business chats.
3. Redundant Features
Even with its free version, Zoho CRM is packed with a range of features and functionalities. However, every customer may not use all Zoho CRM features for their business needs. Before investing in Zoho CRM, organizations must be clear about which CRM functionalities they plan to use and invest accordingly.
Also Read: Zoho Features, Improvements and Everything New in the Latest Update
4. Poor user Interface (UI)
Despite being packed with many features, Zoho CRM has a poor UI design that is not optimized for fast navigation. Often, users complain of having to perform multiple steps to complete a task. New users also take time to learn about Zoho CRM. Additionally, Zoho CRM lacks capabilities such as search and reporting. Zoho CRM also suffers from slow performance, thus adding to user frustration.
5. Lack of Scalability
Zoho CRM offers basic functionalities with its free version. With business growth, organizations need a scalable CRM tool that can accommodate their growing user base. Zoho CRM falls short when it comes to scalability or the use of advanced CRM functionalities for a growing enterprise.
6. Unoptimized Forms
Zoho CRM has a built-in form builder that is designed for creating different types of forms. However, Zoho forms are not optimized for lead generation and conversion.
Also Read: From Leads to Sales—How Zoho Marketing Automation Can Grow Your Business
7. Customer Service
Among the major limitations, Zoho CRM does not offer phone support with its free version. Only customers with paid plans can avail of Zoho's 24-hour customer support. Additionally, Zoho offers a slow response to users submitting their tickets on the help desk system.
How can organizations overcome these common Zoho CRM challenges? Let's discuss that next.
How to Overcome Challenges with Zoho CRM
Here are useful tips and solutions for organizations to overcome challenges with Zoho CRM:
1. Know Zoho CRM Features
Before investing in Zoho CRM, make sure you understand the complete features and capabilities of this CRM tool. Determine how Zoho CRM can address your business needs and overcome your business problems. For example, Zoho CRM enables you to store and access customer data from any device. Other capabilities include customized dashboards and reports, tracking customer data, and developing custom applications.
2. Train Your Employees
A trained workforce is essential for the successful implementation of Zoho CRM. Develop a comprehensive training program that trains your employees in the basic and advanced features of Zoho CRM. For instance, employees must know about creating customer accounts and assigning tasks.
You can also schedule specific training sessions on specific Zoho CRM features that are used by selected teams. Some of these advanced features include contact management, how to set up sales pipelines, and how to design CRM workflows.
3. Store and Organize Your Customer Data
Effective data management is at the core of any successful CRM strategy. Make sure you store and organize your customer data in a secure location. Inefficient data management can result in lost, mismanaged, or stolen data, which can erode customer satisfaction and lost sales opportunities.
Besides effective data management, leverage Zoho CRM's sorting and filtering capabilities to find relevant data quickly. Additionally, make sure that executives have the right permission to access CRM-related data. Data security guidelines and policies can also go a long way toward maintaining data compliance and regulations.
4. Streamline Your Customer Contacts
To maximize your benefits, contact management is an integral tool in Zoho CRM. Without a streamlined contact management process, organizations find it challenging and time-consuming to manage their customer contacts. Hence, they must streamline their contacts by:
Scheduling customer calls and emails
Tracking every customer interaction
Responding on time to every customer request
Efficient customer contact management enables organizations to build stronger customer relationships and long-time loyalty.
5. Automate CRM Implementation
With CRM automation, organizations can save both time and resources spent on manual processes. With Zoho CRM automation, organizations can automate their sales process and lead generation, thus providing you with more time on building customer relationships. CRM automation also takes care of customer service-related tasks such as responding to customer calls and updating customer information.
6. Leverage Advanced Zoho CRM Reporting and Analytics
As a Zoho CRM customer, you can also develop improved customer understanding using data analytics and reporting. Leverage these capabilities to identify market trends and customer expectations, which can improve the effectiveness of your sales process. With customized reports, you can improve your decision-making capabilities and visualize data patterns and trends. Besides this, CRM-driven analytics can help you extract valuable insights about customer behavior.
Also Read: The Essential Guide to Zoho Analytics
7. Monitor Your CRM Users
How well are your users adopting and using Zoho CRM for their daily work? This is a critical factor that can measure the success or failure of your CRM implementation. Make sure your employees are adequately trained and skilled in the proper use of Zoho CRM. Additionally, track useful metrics about user engagement like usage, user activity, user behavior, and the number of active users. Maximum user adoption is essential for organizations to maximize CRM-related benefits.
8. Use Online Resources for Troubleshooting
Thanks to its popularity, Zoho CRM has a host of online support communities and resources that can troubleshoot common challenges. Leverage online resources like user forums, training material, and technical customer support to resolve common problems with Zoho CRM. You can also use their knowledge base to search for answers to common questions. With these online support resources, you can reduce the time spent on troubleshooting and get quick resolutions.
Conclusion
What are the biggest challenges to your Zoho CRM implementation? As a CRM tool, Zoho CRM offers a host of business benefits including streamlined customer relationships that can help in growing your business. However, Zoho CRM has its set of major limitations that can stop you from maximizing its capabilities.
Most sales-oriented organizations are not equipped to handle the complex challenges of Zoho CRM. Hence, they need the services of an experienced CRM implementation partner like Praxis Infosolutions to help them in this journey.
As a Zoho CRM consulting and implementation partner, Praxis Info Solutions have enabled its customers to leverage the functionalities offered by this CRM tool. As a reliable partner, we can help you implement the Zoho CRM solution in line with your business requirements. We have years of experience working with customers across industry domains including manufacturing, financial services, retail, healthcare, and more. Here is a detailed blog about the Popular Zoho services and their advantages.
Are you looking for professional expertise to implement Zoho CRM in your organization? We can help you on this journey. Contact us now.
Business Intelligence & Analytics..
Perfect enabler for insightful decision making.

Call us on

+91-88050 25521/18/19