Zoho, the company, is well known for its customer relationship management (CRM) tool. However, Zoho CRM is not the only product sold by the popular brand. Besides the CRM tool, it offers over 40 Zoho products and services that are specifically designed to improve business operations across verticals and industries.
Today, we will look at 10 of the most popular Zoho products and services available in the market. So, let's get started.
1. Zoho People
This is the cloud-based product for the human resource (HR) function from Zoho. Zoho People is a user-friendly HR tool that can automate a variety of HR tasks in any organization. It is available with a host of applications and tools for your business. It can be easily deployed in any environment.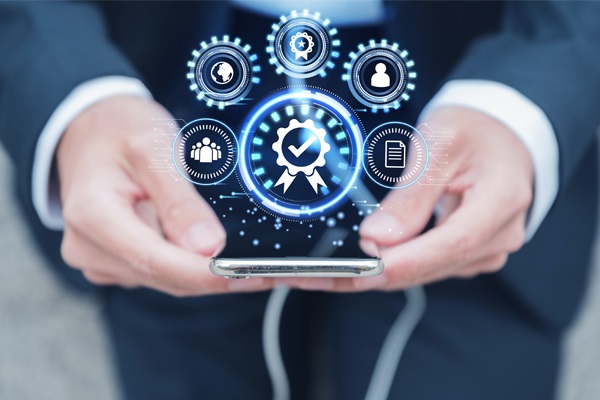 Key Features of Zoho People
Employee database management along with employee self-servicing, payroll management, and time-off functionality.
Built-in functionalities such as employee onboarding, employee attendance tracking, timesheets, learning management, and performance tracking.
End-to-end automation and customization of the HR process.
HR analytics for faster decision-making.
Complete integration and scaling capabilities.
Along with streamlined employee data collection, Zoho People stores all employee data in a centralized cloud location.
2. Zoho CRM
Zoho CRM is the flagship product of Zoho. This web-powered CRM tool has been adopted by many organizations globally to improve and streamline their customer relations. Available with user-friendly dashboards, Zoho CRM enables business enterprises to automate their sales and customer service tasks, and convert more sales leads into long-term customers.
Zoho CRM is also built with Business Intelligence (BI) that is useful for accurate sales forecasts.
Key Features of Zoho CRM
Sales force automation to create optimized sales workflows that can reduce manual tasks.
Sales process management that can create a blueprint of the entire selling process.
Omnichannel functionality for sales representatives to have real-time conversations with customers and prospects.
Analytics component to measure the output of every sales activity and set achievable targets.
AI-enabled Zia assistant that can extract valuable insights from sales data and predict the future of a customer sale.
3. Zoho Books
As the name suggests, Zoho Books is an online accounting software tool that can manage your business finances and accounts. This tool can automate business workflows and collaborate across business functions. This user-friendly tool is designed for small businesses.
Among other capabilities, Zoho Books enables accounting teams to generate and send online financial forms. You can also use this tool to generate critical accounting reports for making key decisions.
Key Features of Zoho Books
Accounts receivables functionality that includes generating retail invoices, sending payment reminders, and providing online payment options.
Accounts payables functionality that includes creating purchase orders, maintaining payment records, and uploading business expense receipts.
End-to-end inventory management.
Monitoring all banking-related activities.
Self-management feature to collaborate with business clients.
Available in multiple languages, Zoho Books is supported on multiple devices and operating systems.
4. Zoho Invoice
Zoho Invoice is online invoicing software that enables companies to create and send professional invoices to their customers. Designed for small-to-medium businesses, this tool is also efficient at tracking business expenses and sending payment reminders. Zoho Invoice is a feature-rich tool that can also be used by freelancers.
Besides invoicing, this tool can help in providing your customers with an overview of prices, discounts, and terms and conditions. You can also easily add customer details to this tool and instantly start transactions with them.
Key Features of Zoho Invoice
Customizable invoice templates
Support for invoicing in multiple currencies
Automatic scheduling to send invoices to customers on time
Creating and sharing project estimates with different clients
Tracking of unbilled business expenses
Self-service customer portal
By generating detailed reports, Zoho Invoice can empower business executives to make informed decisions.
5. Zoho Sites
Zoho Sites is a user-friendly service used to build new websites. With this service, users can design high-quality and attractive websites. The good part is that you need not know the nitty gritty of designing a website to use this tool. Users can build a complete website without any knowledge of website design and coding. This cloud-powered service provides a wide range of customizable templates to build your website easily and quickly.
With Zoho Sites, you can also create mobile-responsive websites, thus ensuring an exceptional customer experience.
Key Features of Zoho Sites
WYSIWYG Editor with drag-and-drop functionality to build attractive websites in a quick time.
Predesigned layouts that can be customized for every website and make the website content stand out.
Visual Editor tool that can personalize the look and feel of any website with just a few clicks.
Customizable websites using responsive templates, visual editing, custom class names, and page versions.
6. Zoho Projects
As a project management tool, Zoho Projects enables project management teams to complete their tasks on time. Using this cloud-based tool, project teams can easily collaborate and work on their assigned tasks. Project managers can leverage this tool to check the work efficiency of their teams across geographical locations.
With this application, project teams can effectively monitor and track projects at various phases of implementation. This tool helps in improving productivity and reducing expenses.
Key Features of Zoho Projects
Project management and automation of many functions.
Time tracking functionality including timers, invoicing, and timesheets.
Team collaboration through online chats, feeds, and forums.
Fast integration with Zoho and third-party tools.
Support for Gantt charts for building project plans.
7. Zoho Desk
Zoho Desk is a helpdesk software tool that can elevate the quality of customer support services. Used by over 50,000 global businesses, Zoho Desk is packed with many functionalities designed to attract and retain customers. This tool can lead to many business benefits including building customer loyalty and enhancing the productivity of the customer support team.
Also Read: Zoho—Features, Improvements and Everything New in the Latest Update
Key Features of Zoho Desk
End-to-end support ticket management.
Automation of many business processes and repetitive tasks.
Actionable insights into support team performance.
Ability to measure support agent's performance and productivity.
End-to-end protection of customer data.
8. Zoho Inventory
As an inventory management tool, Zoho Inventory is a popular tool among small businesses and start-ups. Through smart process automation, Zoho Inventory enables companies to manage their inventories efficiently. Built for eCommerce stores, this inventory management solution provides end-to-end tracking capability to track their deliveries from start to finish.
Key Features of Zoho Inventory
Automated reordering of inventory stocks.
Extensive integration with third-party applications.
Inventory optimization.
Sales analytics.
Support for mobile tracking on Android and iOS devices.
Zoho Inventory is also available with a flexible and cost-effective pricing scheme.
9. Zoho Social
Zoho Social is designed for organizations to leverage the power of social networking sites for their business. This service can connect companies with social media users and boost their business growth through a wider network.
Also Read: How to Integrate WhatsApp with Zoho CRM?
Zoho Social is also useful for companies to track their revenues generated from social networking platforms. It also helps in monitoring keywords and scheduling an unlimited number of online posts. This platform also offers a host of publishing tools for delivering engaging content on social media platforms.
Key Features of Zoho Social
Multiple channel marketing.
Automatic and bulk scheduling of social media posts.
Social media reports and analytics.
Complete social media management under a single window.
10. Zoho Expense
Zoho Expense is among the popular tools for reporting business expenses in organizations. The tool is designed to streamline your financial transactions to increase revenue generation. Zoho Expense can automate various expense-related tasks including expense reporting, approvals, and reimbursements. It can also be used to automatically convert receipts into business expenses and then store expense-related data in a centralized database for further analytics.
Key Features of Zoho Expense
Automatic scanning of expense receipts.
Real-time approval of business expenses.
Automated reporting of business expenses.
Assured compliance.
Support for multi-level expense approvals.
Apart from a free trial version, Zoho Expense is available with a premium plan priced at just $2.5 monthly for each user.
Conclusion
This Zoho application list only covers 10 of the most popular tools and services from Zoho. These tools are designed and developed so that organizations can leverage the capabilities of these Zoho products across various business functions including HR, accounting, social media marketing, and customer support.
Praxis Info Solutions is a leading consulting and implementation partner for Zoho. We can help you elevate your business operations and customer relations using our expertise in Zoho CRM. Read this blog on how you can use Zoho marketing automation to grow your business.
Praxis offers the best services at an affordable Zoho price in India. Read this blog to know why you should choose Praxis to implement your Zoho CRM solutions.
Do you want to know more about Zoho company products and services? Contact Us now.
Business Intelligence & Analytics..
Perfect enabler for insightful decision making.

Call us on

+91-8805025518/19