Segregation of Duties in SAP Business One for Risk Management
The accounts department in a company is responsible for generating accurate and timely financial reports. These financial reports are necessary not just for keeping an eye on the financial health of a business but also for gaining insight into fraud and other abuses and to prevent them promptly. Every business, no matter its size, needs to have a robust accounting department in place. Segregation of duties or SoD is a good method of preventing such frauds from happening. With SAP Business One being trusted software for many companies, SoD in SAP Business One is a necessary process for aligning SAP with the effective Risk and Compliance (GRC) program.

Image link
What Does Segregation of Duties Mean?
Before understanding the segregation of duties, it is important to understand how incoming and outgoing transactions happen in a business. For instance, in a basic spending process, a purchase order (PO) is created first by the business manager containing details of what products or services they require. Once that PO is approved by a senior manager, the vendor creates an invoice for the product and delivers the product. The accounts payable department checks the order, signs for it and initiates the final payment. It is important to note that these steps can change as per businesses but the basic process remains the same.
Also Read: How to Optimize Purchase Planning and Control Costs with SAP Business One
In the segregation of duties, all these processes are handled by different people. Bigger enterprises with a lot of resources can assign different people for different roles but smaller companies don't have that luxury always. Hence, they tend to assign just a person for every process. That person presides over a lot of responsibility and power and can abuse their position to commit fraud. For instance, they can collaborate with the vendor to create fake purchase orders and extract money from the company without any delivery being made.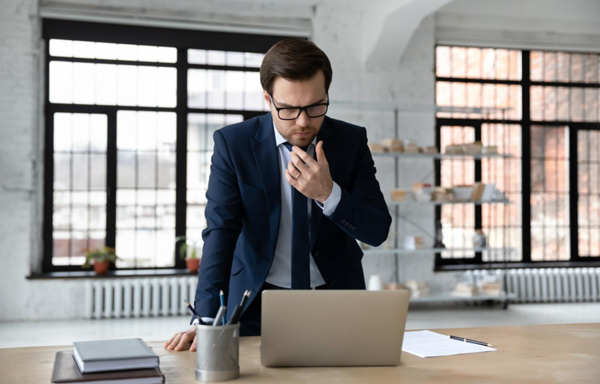 SoD in SAP Business One
With the majority of business processes and tasks shifting to software, SoD in SAP Business One becomes a matter of rules and user authorization. For instance, the person responsible for creating the purchase order has a different user account and rules attached to his role. If they try to approve the PO by themselves in the next step, SAP Business One will prevent that from happening and enforce SoD.
What a user has the authority to do is covered in the SAP GRC access controls. It can track what your users are doing and can detect a potential fraud activity or violation of SoD and issue an alert.
What is the Scope of SAP Business One Security in the Future?
Segregation of duties helps companies keep an eye on their complete finance department and prevent any shoddy activities and fraud from happening. SoD in SAP Business One has been a successful tool for many and has helped them strengthen their security. They can review any violations of rules, access to sensitive transactions and more.
Also Read: Improving Accounting and Finance Management with SAP Business One
SAP Business One comes with many security and compliance features that can embed SoD compliance into your SAP Business One administration. It uses a single dashboard to show all the compliance checkpoints. For small businesses, it is crucial to prevent any fraudulent activities as it can hurt them more compared to a larger enterprise.
Business Intelligence & Analytics.. Perfect enabler for insightful decision making.

Call us on

+91-88050 25521/18/19