How to Optimize Purchase Planning and Control Costs with SAP Business One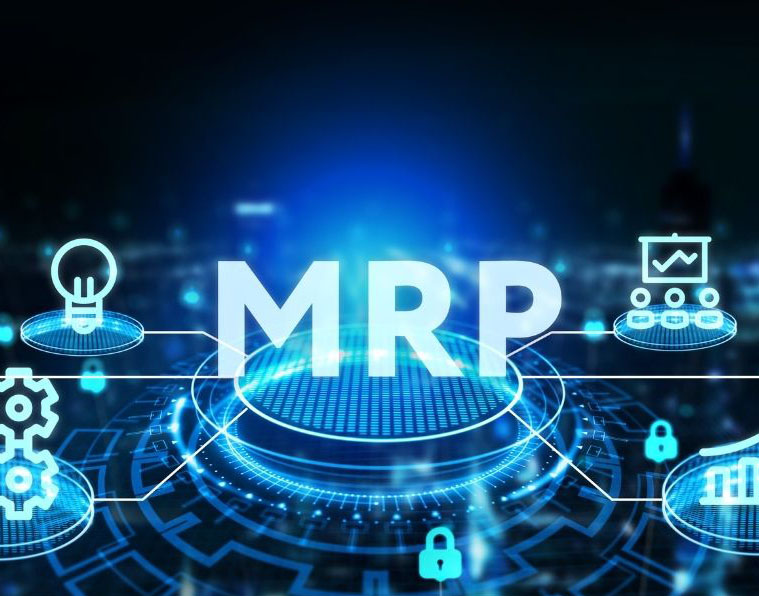 How to Optimize Purchase Planning and Control Costs with SAP Business One
As a fast-moving and low-margin business, food processing managers must pay attention to how and when they procure food items or materials. This can have a direct impact on food manufacturers and distributors in meeting customer demand. According to the McKinsey report, raw material prices account for 30-40% of total costs and have become 50% more volatile in the past decade.
To address this concern, Materials Requirements Planning (MRP) is now being leveraged by small-to-large food companies to plan their inventory purchases and reduce costs.
Let's discuss how does SAP Business One enable efficient MRP – and how can it benefit the food processing industry? But first, let's understand what MRP is.
What is Materials Requirement Planning in SAP Business One?
MRP is useful for food companies to manage their inventory levels based on supply and demand.
MRP in SAP Business One enables food businesses to determine:
How much material should be purchased at any given time?
How much stock of a manufactured item must be produced at any given time?
Primarily, when we talk about MRP, we are talking about the three main variables:
Demand
This is any factor (or variable) that can add a commitment to the inventory. For example, a sales order that is yet to be fulfilled.Based on the maximum (or minimum) inventory stock levels, MRP can generate a demand-based recommendation.
Supply
The Supply factor in MRP works in tandem with the Demand factor. For example, a purchase order not delivered by the vendor (or supplier), or a production order that is still under process.If your food business is managing supplies from multiple warehouses, MRP generates a supply-based recommendation after considering all of these warehouses.
Item quantity
Finally, item quantity is the factor that determines both supply and demand recommendations made by MRP. This factor is an indicator of the current item stock position.
Features of MRP in SAP Business One That Can Empower Your Food Business
The Forecast feature in MRP acts as a source of demand. It supports two types of forecasts – Basic and Intelligent forecasts. Basic forecasts enable you to generate future demand based on previous sales history. And intelligent forecasts are driven by a host of other factors like product, vendor, warehouse, and the item group.
The MRP Wizard is easy to use and follows a stepwise workflow to arrive at the recommendation. It can help in optimizing material demands and executing expert recommendations in material purchase and production.
Accurate recommendations are based on current stock levels, order forecasts, planned production, and sales orders. A recommendation can be for Supply (example, purchase order), Demand (example, production order), or an Inventory transfer.
Recommendations allow food companies to reduce lead times and maintain the right inventory stocks.
Clear MRP results are based on recommendations and allow users to sort and filter MRP-related information like sales orders, forecasts, and purchase orders.
Benefits of MRP in SAP Business One
Eliminates human errors
With SAP Business One, material procurement managers can generate and send Purchase Orders (POs) directly to the approved vendor. PO automation reduces errors caused due to manual entries and ad-hoc production schedules.
Enables a seamless view of all vendors
A comprehensive MRP system provides a complete view of all your vendors and suppliers, which lets your manager review each vendor's details. SAP Business One enables easy comparison of all vendors, their price quotes, and negotiate better deals.
Saves direct costs through inventory optimization
The MRP module in SAP Business One can also recommend POs for maintaining the optimal inventory levels. This is done by matching the current material supply with the market demand. Market demand also incorporates actual demands (or sales orders) with the forecasted demand.
Eliminates all procurement bottlenecks
SAP Business One provides a single and centralized view of sales, purchases, and inventory information – thus ensuring better visibility across all organizational functions. This leads to faster approvals, reliable decision-making, and fewer bottlenecks in the procurement process.

Conclusion
As an enterprise solution, SAP Business One provides food companies with complete visibility into their network of customers, vendors, and inventory levels.
As an established SAP partner, Praxis Info Solutions has all the industry expertise and experience to help food processing companies reduce their inventory costs. We are committed to fast track our customer's transformation into intelligent enterprises using SAP Business One solutions.
Check out some of our case studies in the food processing space – and call us to kickstart your digital transformation journey.