Customer service is essential for the growth and profitability of any business enterprise. Companies need to maintain a high level of customer satisfaction to acquire new and retain existing customers.
As customer service executives interact with your customers, they depend on ERP solutions to address customer queries and issues. Service management in SAP Business One ERP tool enables organizations to achieve optimum efficiency in customer service.
What is SAP Business One Service Management, and what are its various features? Let's discuss that in this blog.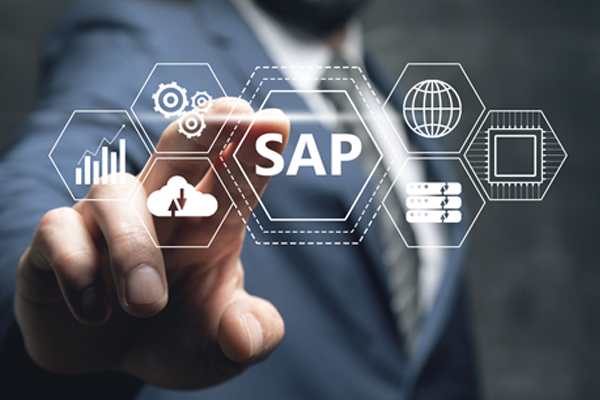 What is SAP Business One Service Management?
With the service management functionality, SAP Business One or SAP B1 enables organizations to streamline customer sales, service, and contract management. With this tool, you can proactively manage customer interaction for maximum productivity.
Here are some of the capabilities of service management in SAP B1:
Service Call enables customer-service executives to manage, track, and address customer queries and issues.
Customer Equipment Card provides customer service technicians with complete customer information, including customer name, serial number of the purchased product, replacement number, and history of service calls.
Service Contract enables customer support or warranty contract creation for each customer.
Knowledge Base provides a vast repository of resources service representatives can use to improve their expertise and resolve customer queries.
Service Reports enable SAP users to view service contracts, service calls, and customer equipment data.
What does SAP Business One Service Manager provide? Let's understand its capabilities in a more detailed manner.
Capabilities of SAP B1 Service Management
With the SAP B1 service management functionality, customer-facing enterprises can efficiently manage customer service calls, warranties, and service contracts. You can also create customer service contracts for each warranted product or separately based on support services for third-party products.
Here are some of the capabilities of service management in SAP B1:
1. Manage Service Requests
With service request management, customer support teams can solve customer issues in just one interaction. Organizations can save post-sale customer calls and track the rendered service using this capability. Service calls can include customer complaints, requests for technical assistance, or maintenance-related requests.
Also Read: How SAP Business One Helps in Improving Sales and Marketing?
Additionally, customer support teams can manage activities like tasks and scheduled meetings while working on the customer issue. Besides, this function enables you to create invoices for repairs or any expenses incurred for the service call.
Also Read: Understanding Service Calls and Content Details in SAP Business One
2. Retrieve Any Customer Equipment Information
By using customer equipment cards, service representatives can now retrieve the serial number of all items sold to a specific customer and the type of service provided to them. You can also track the complete history of the serial number from the date of sale and across its entire servicing duration. Customer equipment cards also carry information like the current location of the sold product, sales-related details, inventory data, and service contracts.
Also Read: Inventory Counting and Tracking in SAP Business One
3. Create and Manage Service Contracts
With integrated service management in SAP B1, customer support teams can automatically create service contracts based on the sold item. Service contracts contain all item-related information, including the number of covered items, customer contact number, response time, and other expenses.
Additionally, companies can manage service contracts to provide maintenance-related work beyond the warranty period.
4. Create and Maintain a Knowledge Repository
With this SAP B1 capability, organizations can create and maintain a knowledge repository of how to solve customer problems and queries. You can easily search for possible solutions to existing problems in the repository database. Besides that, service calls can be quickly linked to existing solutions or new solutions to customer queries can be added.
The knowledge repository provides a 24/7 helpline for customer support teams to service their customers. It can also automatically capture more knowledge regarding customer support during future service calls.
How does SAP B1 for customer service management benefit organizations? Let's discuss that next.
Benefits of SAP B1 Customer Service Management
Through proper implementation, organizations can manage their customer service in SAP B1 and benefit in the following ways:
Operational Efficiency
Organizations can streamline their customer service operations and achieve optimum efficiency using customer service management. It is possible through automated service and contract management for every customer.
Improved Customer Satisfaction
The customer service management function in SAP B1 enables customer-centric organizations to respond faster to customer calls and resolve their problems efficiently. This improves customer satisfaction and loyalty, thus enabling customer retention.
Faster Decision-Making
The service management function in SAP B1 provides customer service representatives with on-time and accurate sales and customer service data. Real-time access to this information makes them better informed and better positioned to make the right decisions.
Improved Performance
Organizations can now use service reports to determine the efficiency and performance of their customer service teams. Besides that, service executives can also track their service calls using valuable metrics—length of the service call or the number of customer calls. This can help them identify any areas of improvement and take the necessary actions.
Conclusion
For any business, customer relations are crucial for success in a competitive world. This is achievable only through exceptional customer sales and support functions.
Designed for small to medium-sized enterprises, SAP Business One provides comprehensive sales, support, and contract management with its service management functionality. With this functionality, organizations can efficiently manage all their service contracts for customers and business partners.
At the same time, organizations need the technical knowledge and experience of an SAP implementation partner like Praxis Info Solutions. Our professional team of SAP B1 experts can help you understand your business requirements and suggest the best solution. For instance, here's how you can use Identity and Authentication Management (IAM) in SAP Business One.
We can help you leverage the full capabilities of the SAP Business One ERP solution. Book a free product demo by contacting us today.
Business Intelligence & Analytics..
Perfect enabler for insightful decision making.

Call us on

+91-88050 25521/18/19