Designed for the benefit of small businesses, SAP Business One (or SAP B1) has streamlined business processes within business departments including sales, marketing, customer service, and procurement. Besides the core software, SAP B1 offers a host of customized add-ons that are unique to your business or industry domain.
SAP Business One add-ons have added more depth and functionality to your core SAP B1 implementation. What are SAP B1 add-ons? Essentially, they are complimentary solutions that improve the basic functionality of SAP B1 with specific features.
In this article, let's discuss the various benefits of SAP B1 add-ons – and how to install them in your existing SAP B1 system.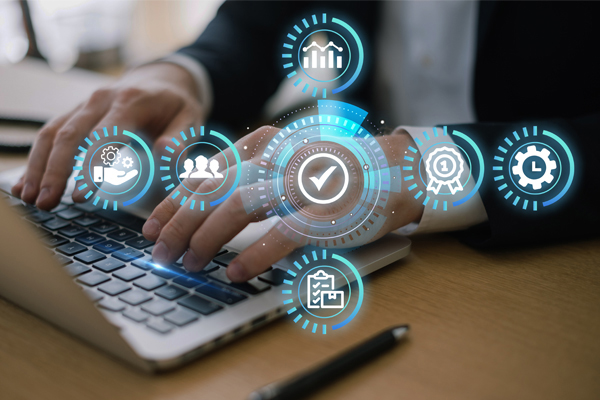 Benefits of SAP B1 Add-Ons
Here are some of the benefits of SAP Business One add-on for business enterprises across industry domains:
1. Access to Real-Time Information
Using SAP B1 add-ons, SAP users can add customized fields related to database files of the company's customers, vendors, and products. This enables SAP B1 users to access real-time data at any given time.
2. Customizing SAP B1 Screens
With installed add-ons, SAP B1 developers can easily modify existing screens in this ERP solution. They can even add more screens without changing the core business logic.
3. Meeting Business Requirements
SAP B1 add-ons are aimed to meet the specific requirements of SMEs. They can effectively gap the bridge between the Core SAP B1 solution and the company's business requirements by addressing various challenges.
4. Cost Efficiency
SAP B1 add-ons provide a cost-effective way to build the functionality of your SAP B1 solution. Customized add-ons in line with your business requirements are a cost-effective way to improve functionality without spending more money.
5. User-Friendly
Among the major benefits, SAP B1 add-ons are easy to install and configure even for non-technical or business users without any technical knowledge. Through a user-friendly process, business users can install a host of new add-ons to the existing SAP B1 solution.
How do SAP Business One Add-Ons benefit industry domains? In the next section, let's discuss this aspect.
SAP B1 Add-Ons – Industry Benefits
Here's a look at the main industries that benefit the most from SAP B1 add-ons:
● Manufacturing
Along with the increasing competition, manufacturing companies face challenges like changing customer requirements and new ERP functionalities. SAP B1 add-ons enable manufacturers to overcome these challenges by streamlining operations across various business departments.
● Food & Beverages
The Food and Beverage industry is faced with increasing industry regulations. They also have to address challenges related to growing market demands, quality control, and price controls. With specific SAP B1 add-ons for the F&B industry, they can manage the entire product lifecycle while complying with industry regulations.
● Pharmaceuticals
The pharmaceutical industry faces major repercussions caused due to human errors. Additionally, they face challenges related to drug quality control and testing. Using SAP B1 add-ons, this industry can automate major operations including quality auditing, compliance, and drug expiry management.
● Dairy
Effective supply chain management is an important process in the dairy industry. As all dairy products depend on the timely supply of milk, this industry needs to ensure that their milk supply is consistent and on time. They need to track and maintain the condition of perishable items in the storage locations. In this respect, SAP B1 add-ons provide them with complete control over their supply chains and distribution.
● Trading
To ensure continuous growth, trading companies must address changing market demands and customer expectations. To survive in this competitive industry, companies need a mix of speed, efficiency, and adaptability. Using SAP B1 add-ons, trading companies can streamline their shop floor and warehouse management. Customized add-ons enable them to adapt to different requirements.
How do I add an add-on to SAP Business One? Let's discuss that in the following section.
How to Install an Add-on in SAP Business One?
To install an SAP Business One add-on developed by a software service provider (SSP), you need to first meet the following prerequisites:
Superuser authorization on SAP Business One
Add-on registration data (or *.ard) file
Setup.exe add-on file
Here are the Steps to Execute to Install the add-on in SAP B1::
From the main menu of SAP B1, click Administration > Add-Ons > Add-On Administration, then click the "Register Add-On" button.
From the "Add-On Registration" window that appears, click the button for the Registration Data File.
Select the specific *.ard file for the add-on to install. This automatically adds the Add-on installer file to the "Installer Package" field.
Click OK to return to the "Add-On Administration" panel. The add-on is now specified in the Company-Assigned Add-Ons table.
Modify the Default Group to Automatic or Mandatory.
Click OK.
Next, you need to open the Add-On Manager from Administration > Add-Ons menu. From the "Pending Add-Ons" tab, select the Add-On to install, then click Install.
Once the installation is completed, it will display the notification message. If the default group was set to "Automatic," the installed add-on is automatically run in the "Add-On Manager" tool. The Connected status means that the installed add-on is running properly.
How to Create a New SAP Business One Add-On?
As an ERP tool for small businesses, SAP Business One meets the basic requirements of most industries and business enterprises. However, there can be a stark contrast in the business requirements of two companies even in the same industry domain. This requirement gap is fulfilled with the help of SAP B1 add-ons. High-quality add-ons are also the easiest way to improve the base functionalities of SAP B1.
How are SAP B1 add-ons created? Typically, add-ons are created by SAP business partners and developers as they have the necessary technical expertise and tools required to develop an add-on from scratch. Their industry experts can also recommend the right add-ons to companies to gain a competitive advantage.
Conclusion
In a competitive environment, SAP Business One provides small and growing companies with a cost-effective tool to streamline their business processes. With SAP B1 add-ons, they can gain additional functionality to raise their business efficiency to the next level.
Praxis Info Solutions is an experienced SAP business partner that can help you create customized add-ons in SAP B1 for your business requirements. For existing SAP B1 customers, we can help you maximize your return on investment with the right solution.
We would love to partner with you on your next SAP project. Contact us today – and book our free product demo.
Business Intelligence & Analytics..
Perfect enabler for insightful decision making.

Call us on

+91-88050 25521/18/19