Released in September 2021, SAP Business One 10.0 is the latest version of this successful ERP product. SAP users can benefit from a wide range of SAP B1 10.0 new features such as web client enhancements, and usability features, along with enhancements to various SAP modules like sales and purchase, financial management, and project management.
Also Read: How SAP Business One Helps in Improving Sales and Marketing?
What's New in SAP B1 Version 10?
As the latest version update, the SAP B1 Feature Pack 2111 includes several feature updates such as: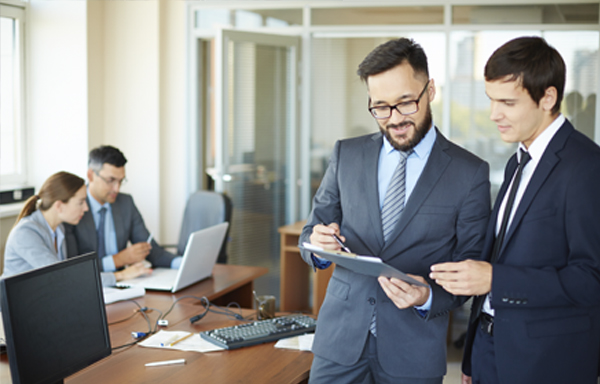 Microsoft Teams and Office 365 integration updates
Support for payment apps
User-defined queries
And much more!
Here is a detailed look at what's new in SAP Business One version 10 FP 2111.
SAP B1 10 FP 2111 – New Features
Here are 10 noteworthy features and enhancements of the SAP B1 10.0 FP 2111 version.
1. Web Client
In the latest version, SAP B1 10.0 package features a lightweight web app. Using this app, you can configure the SAP B1 app in MS Teams and set up a web client that provides direct access to SAP Business One 10 for MS Teams members.
Effectively, this enables your internal team members to use all functions of MS Teams as a web client. This includes chat-based collaboration with other members and easy work management, thus, improving the work productivity of remote workers.
2. Microsoft 365 Integration Enhancements
With this new SAP B1 version, SAP users can now directly send emails from their web client using their linked MS 365 Outlook email account. Before sending emails, they can also review the final email message and attach an MS Word document to the email.
Besides, users can export sales documents such as Word files to MS OneDrive and view them online. Standard document templates, similar to the SAP B1 client, are used when exporting to MS Word.
3. New "Scan Business Card" App
In FP 2111, SAP B1 10.0 has introduced the new "Scan Business Card" app. With this app, you can now easily create a business partner by selecting a photo or capturing a photo of a business card with any iOS device like an iPad. To use this new app, you only need to configure the following settings:
a. Set up the "Document Information Extraction" service in your SAP B1 client.
b. Configure the attachments folder on the Path tab that is accessible from Administration > System Initialization > General Settings.
4. Payments-Related Enhancements
SAP Business One version 10.0 has added the following apps in the "Payments" group:
● Incoming and outgoing payments—to enable you to create, manage, and cancel payments.
● Create incoming and outgoing payments for accounts and business partners with a quick launch application form.
Using these payment enhancements, SAP B1 users can now:
● Search and filter payments
● Display payment lists using different views
● Manage payments for both business partners and G/L accounts
● Cancel single (or multiple) payments
5. User-Defined Queries (UDQs)
SAP B1 10 has added the "user-defined queries" app in the "Analytics" group. Using this app, you can now create, modify, and generate UDQs without any parameters. UDQs are also available in the SAP B1 desktop client. Also, you can view the defined queries (in a list view) and apply filters. The defined queries can be used as a data source for cards in the overview section. Once you define UDQs in the web client, you can also use them in the SAP B1 query manager.
6. Purchases-Related Enhancements
This SAP B1 version has added two new purchase apps namely "Create Goods Receipt PO" and "Create A/P Invoice" to create new purchase documents. Using these apps, you can now create and edit a new goods receipt PO and A/P invoice. Additionally, these apps allow you to copy a purchase quotation or order to the goods receipt PO and A/P invoice.
7. Service App Enhancements
From the "Manage Service Calls" page of SAP B1 10.0, you can now close or reopen customer service calls. You can also filter the service calls using the "Scheduling" and "Related Documents" tabs on the service call page. Further, the "Caller ID" is replaced by the "Call Number" in service call objects on the "Service Call" and "Manage Service Calls" pages.
8. Extensibility Enhancements
The Extensions app in SAP B1 web client can now open the screen through default settings. Adding to that the web client now supports tile links and extensions using MS Blazor, thus, allowing you to build interactive web UIs using the C# language. You can also use APIs to generate URLs for web client views.
9. Analytics Enhancements
This SAP B1 version also features some minor enhancements in the Analytics module namely:
● "Last X posting periods" and "Next X posting periods" options in the Date picker to allow flexible date ranges
● The "Date Offset" calculation field supports a specific month or day of the week.
10. A/R and A/P Enhancements
From the marketing document, you can now copy item lines for the same business partner to target the documents. In the Create mode, you can also move up or down the item rows for marketing documents. Additionally, you can move up or down sales order and quotation and purchase order and quotation documents in the Edit mode.
Also Read: How to Optimize Purchase Planning and Control Costs with SAP Business One
Conclusion
Through this article, we have discussed some of the major features and enhancements in the latest released version of SAP Business One. With this digitalized ERP solution, you can automate your entire business process, enabling you to focus on your core business functions.
As an experienced SAP and Microsoft partner, Praxis Info Solutions has empowered its customers through innovative business solutions. By working closely with our clients, we focus on solutions that can help them achieve their business goals. With our service in SAP Business One, you can leverage a single solution to run your entire business operation.
Are you looking for a technology partner who can provide high-quality SAP Business One 10.0 help? Get in touch with us today.
Business Intelligence & Analytics..
Perfect enabler for insightful decision making.

Call us on

+91-88050 25521/18/19