How to Create KPIs in SAP Business One
How to Create KPIs in SAP Business One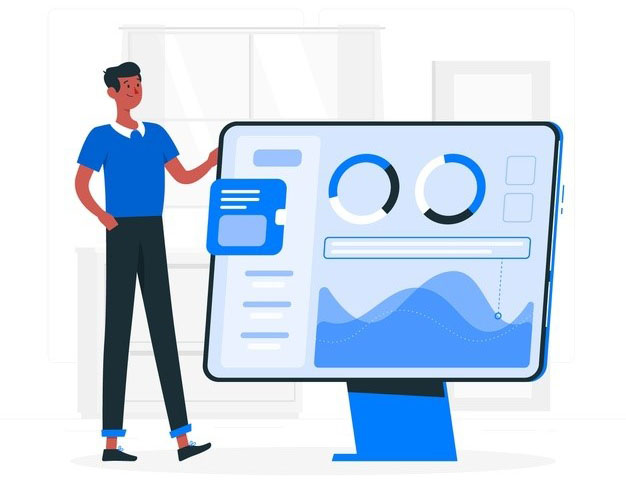 Image source: Freepik
KPI or Key Performance Indicator is a well-known term across several industries. It is an important metric that reflects the performance of different business processes and operations. It helps in assessing if the organization is meeting expectations and objectives or not.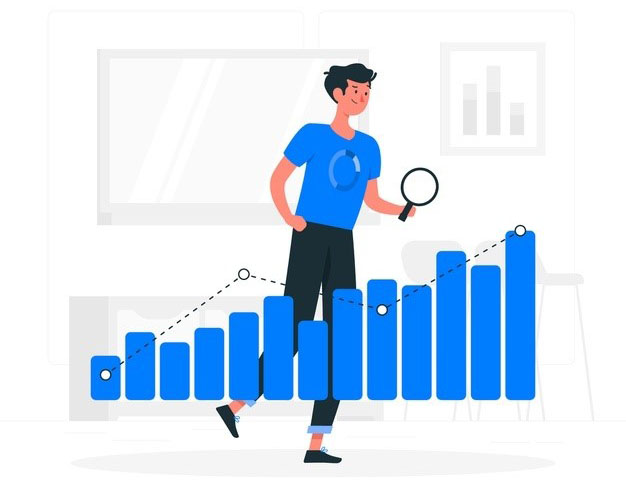 Image source: Freepik
SAP KPIs provide performance results along with forecast data. It allows companies to make strategic decisions based on the available data. It not only helps in making business processes efficient and more profitable but also enables businesses to gain an edge over the competition.
Also Read: How does SAP Business One enable end-to-end execution of processes for wholesale distribution companies?
What are KPIs in SAP?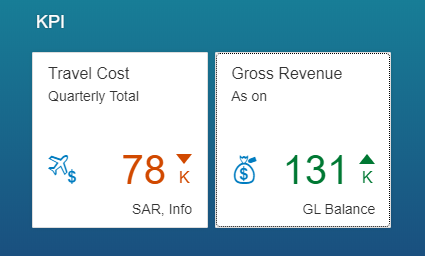 Based on the focus area, there are four types of KPIs in SAP:
Financial KPI: This KPI focuses on the financial data and performance of the business.
Customer KPI: Customer KPIs focus on customer-related data. It helps a business in serving its customers better by enhancing their experience.
Process KPI: This KPI focuses on the internal business processes of a company.
HR and Innovation KPI: This focuses on employee-level training and investment.
While these are the main KPIs that almost every business uses, there are several other KPIs that are indispensable to organizations.
User specific KPIs are created for a specific user and can be seen on the dashboard.
Standard KPIs analyze quantitative and qualitative data. This KPI has an identifiable name and structure.
Index KPIs are created along with Standard KPIs.
How to Create KPIs in SAP Business One?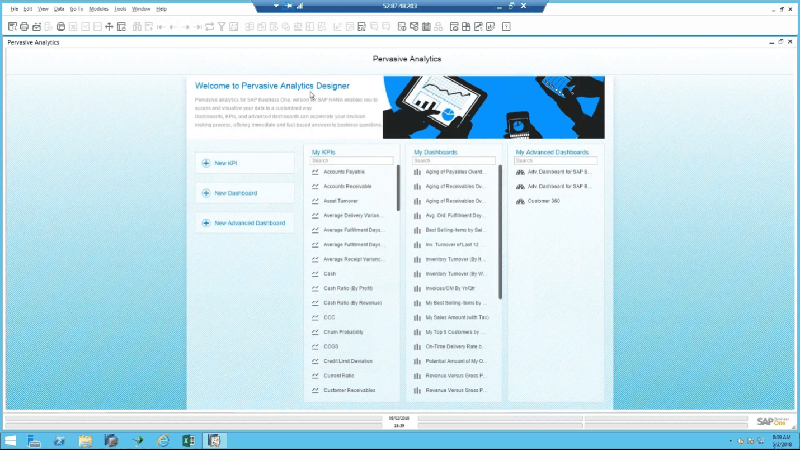 The process of creating a new KPI is quite simple.
Step 1: Log in to the Pervasive Analytics Designer and select the New KPI option.
Step 2: Choose a Query or view as a data source for the KPI.
Step 3: Define the Value settings.
Step 4: Set the Display settings for the KPI.
Step 5: Save the KPI so that authorized users can start using it by adding it to their cockpits.
Things to Consider While Creating SAP KPIs
Choosing a Query or View for KPI Basis
After creating a KPI for a particular business statistic, you need to create a query to measure that business statistic. For instance, to gauge the number of overdue deliveries, you can create a query to compare the delivery date present in the delivery notes with the expected delivery date of the sales order.
Also Read: How SAP Business One Helps in Improving Sales and Marketing?
Setting a KPI Value
Once you've given a name and description to your KPI, you need to set its value by selecting the dimension and base measure for the query. From the list of queries and views, find the query you want and drag it to the Set KPI Value area. Next, define a suitable unit for the selected measure. Lastly, set the date dimension and time period.
Setting Goals and Trends
Just creating the KPI is not enough. You need to specify by when the goal is to be achieved and also measure progress along the way. Enter the value and description of your business's goal. You can also set the trend to measure the goal on a monthly or yearly basis.
Display Color Settings
Click on the Status Display window to change the dropdown values of each color. This way you can assign a color system to your target, making it easier to check if you are on course to achieve your goal or not.
Also Read: SAP Business One On-Cloud vs. On-Premise: Which to Choose and Why?
Wrapping Up
There are prebuilt SAP KPIs that you can use to measure your progress towards the goal you have set for your business. KPIs can be based on analytic views, calculation views, or user-defined queries. They are a great way to quickly check your company's progress in meeting strategic goals and objectives. Now, that you know how to create a KPI, you can design financial and operational KPIs on your own as per your business needs and requirements.