Are ERP solutions suitable only for large corporations? Although this is widely accepted as the truth, it couldn't be farther from reality. The fact is that no business enterprise is too "big" or "small" to profit from the benefits of ERP. Therefore, there is no reason why small businesses and SMEs should refrain from implementing ERP solutions in their daily operations.
As one of the largest ERP solutions providers, SAP ERP is widely popular among large and small companies. With SAP ERP for SMEs, small companies can operate their businesses at an enterprise level and leverage ERP capabilities to streamline their operations.
In this blog, let's discuss the importance of SAP ERP for small business enterprises and why it is not just limited to use in large corporations.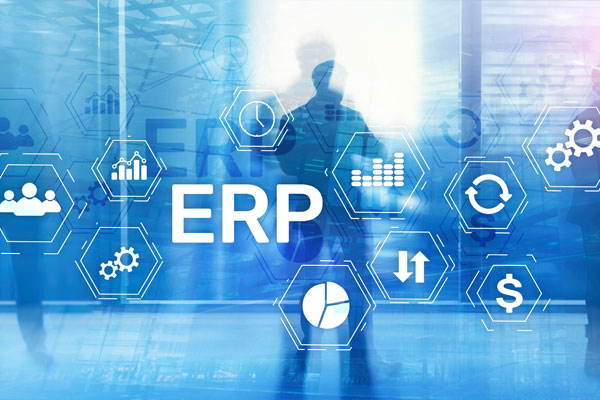 ERP for a Big Company
Most ERP solutions, including SAP, were initially developed for large corporations or Fortune 100 companies. For example, a large multinational manufacturing company can track its regional operations using an ERP solution. Similarly, large companies that use ERP successfully manage and automate their daily activities, which can consume a lot of time when done manually.
Also, most ERP solutions were complex and expensive, making them affordable only for large enterprises with high IT budgets. This is no longer the case.
Next, let's discuss the importance of ERP tools like SAP for small and medium enterprises or SMEs.
Is SAP Suitable for SMEs
In today's competitive business environment, SMEs need ERP solutions to automate and connect their business operations. Small business owners need access to real-time data insights to share with their employees and stakeholders for improved business decision-making.
SAP offers SAP Business One, or SAP B1, as their ERP solution for SMEs across industry domains. On its part, SAP B1 ERP for SMEs enables these small businesses to achieve operational efficiency by:
Streamlining their business operations
Improving their financial management
Connecting different business functions like finance, supply chain management, and sales
Here are the four common myths about the use of SAP ERP for SMEs:
Myth 1: SAP ERP is Only for Big Corporations
This is the most common myth that only large corporations can fully utilize the capabilities of ERP tools like SAP. The reality is that 80% of SAP customers are small to medium-sized businesses. Designed for small businesses, SAP B1 offers a range of ERP modules or functionalities like Customer Relationship Management (CRM), Sales and Marketing, and Inventory management.
What's more? SAP B1 is not a "mini" or affordable version of SAP for large corporations with fewer features. SAP B1 includes features that are specifically useful for SMEs.
Myth 2: SAP ERP is too Complex for Small Enterprises
Another popular myth is that small companies cannot handle the complexities of an enterprise-wide ERP solution like SAP. Factually, ERP tools like SAP B1 are designed to simplify small business operations. How? Effectively, SAP B1 integrates multiple business functions into a single system, thus eliminating its complexity.
With SAP B1, business executives across various teams now have real-time access to the latest business data stored in a centralized database. This ensures zero lag in business decision-making. Also, SAP B1 has a simple and intuitive interface that can be used even by business users without any technical knowledge.
Myth 3: SAP ERP is Slow to Implement in Fast-Growing Companies
This popular myth is partially true, as a large-scale ERP implementation does take years to complete and show results. Fast-growing companies need faster ERP implementation that can help them gain a competitive advantage in the market.
However, this is not the case for an ERP tool like SAP Business One, which takes around three months to complete on average. With flexibility, SAP Business One completes its implementation in various phases or stages, thus allowing small companies to spread out their implementation costs. Additionally, a qualified and experienced SAP partner can quickly understand your business requirements and recommend the right ERP solution.
Myth 4: SAP ERP is too Expensive for SMEs
This is another prevailing misconception that is far off from reality. As it is designed for small enterprises, SAP B1 is an affordable ERP tool with a low cost of ownership. Yes, SAP implementation costs can vary depending on various factors.
However, SAP B1 implementation costs are around 1-2% of a small business's annual revenues. On average, small businesses with annual revenues of $3 million or less spend around 2% of their revenues on software tools. With higher revenues, this percentage reduces to around 1% on average.
Now that we have debunked some popular myths, let's next understand how big and small companies approach their ERP implementation.
ERP for a Big Company vs. ERP for a Small Company—Implementation Approach
In large multinational companies, implementing an SAP ERP project requires a large internal team of technical professionals and the consulting services of SAP partners such as Accenture or PwC. Big companies need to hire full-time resources or ERP specialists for a successful SAP project. Big corporations also implement ERP solutions across multiple sites, which makes it more complex.
Also Read: How to Manage Projects in SAP Business One
On the other hand, implementing an SAP ERP for SMEs involves partnering with local value-added resellers, or VARs, with expertise in SAP Business One. A local VAR offers a range of benefits as compared to a large consulting partner, including the following:
Experienced in working with smaller local teams.
Provides SMEs with self-sufficiency and complete ownership of their ERP system.
Understanding the business and industry domain, thus recommending the right ERP solution.
While implementing any ERP solution in small enterprises, VARs must adopt an adaptable approach that can change according to business requirements. Using limited time and resources, VARs ensure that their SAP implementation works for your business's benefit. Additionally, SAP partners or VARs ensure that the ERP deployment scales up with your business growth.
VARs Can Help Small Businesses with the Following Tasks to Deploy the Right ERP Solution:
Prepares the ERP project plan by understanding the business objectives
Creates an ERP blueprint by understanding the company's key business processes and how they will work in the ERP system
Implements the ERP project by converting and migrating data to the new ERP system
Provides adequate training on the new ERP solution to employees and SAP users
Enables the SME to go live with the new ERP system
Conclusion
With an ERP solution like SAP Business One, SAP has dispelled all myths about using ERP tools only for large corporations. Designed as the right SAP ERP tool for SMEs, SAP B1 has enabled various small corporations to grow their business with a simplified and user-friendly approach.
Among the recognized SAP business partners, Praxis Info Solutions has enabled small enterprises across industry domains to implement SAP B1 solutions. Our SAP experts work closely with your internal teams to understand your ERP requirements and recommend the right solution. Here are some of the advantages of ERP systems for small businesses.
As a small to medium-sized company, are you considering implementing ERP? Then we can help you. Contact us today.
Business Intelligence & Analytics..
Perfect enabler for insightful decision making.

Call us on

+91-88050 25521/18/19