Today, customer experience (CX), be it B2B or B2C, has taken the centre stage in most business enterprises. Even SMEs and start-up companies have realized the importance of exceptional CX. After all, a great customer experience can delight customers and retain them for repeat purchases.
As per the latest statistics, 80% of B2B customer purchases are determined by CX, while only 20% are attributed to product pricing.
Since its launch in 2002, SAP Business One solutions have assisted SMEs by improving their efficiency and productivity. Additionally, SAP B1 helps in improving the customer experience for B2B customers.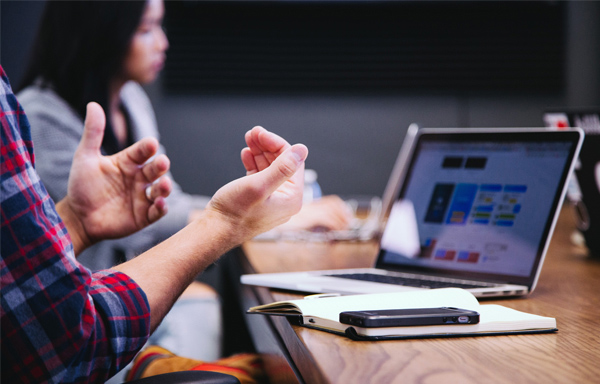 Here is how SAP B1 improves the B2B customer experience.
How SAP B1 Improves B2B Customer Experience
Delays in product deliveries or human errors are known to impact the B2B customer experience. For instance, a manual sales workflow can create bottlenecks in the B2B sales and delivery processes. Manual work can further impact other customer-centric processes such as customer onboarding and processing their purchase orders.
Similarly, human resources can cause errors when performing manual or repetitive tasks, and that can negatively impact CX.
With SAP B1 automation, you can enhance your customers' B2B experience through an improved customer portal. Here is how the SAP B1 customer portal improves the overall CX:
Provides customers complete visibility into the B2B sales process and order status.
Increases transparency of the customer order and sales process.
Improves speed and efficiency.
Eliminates any human errors with automated workflows.
Effectively, SAP Business One can automate the customer-centric processes and enhance the CX. Here's how SAP B1 is improving SAP's customer experience:
With its user-friendly interface, SAP B1 can simplify the order creation process for business partners and dealers selling your products or services.
Be it through a phone call or email, SAP Business One can automatically convert customer requests into purchase orders and feed them into the ordering system.
Organizations can view the customer order process on a centralized SAP B1 portal and dynamically make any changes if needed.
SAP B1 cloud solutions enable business partners and B2B clients to view their SAP business solutions from any place and device.
SAP B1 can be used to connect with B2B's existing business processes and applications using third-party APIs, thus integrating and automating them under a centralized platform.
With SAP Business One, B2B partners can use the "Credit Limit" feature to create new purchase orders.
SAP Business One allows business partners to create group-specific prices for their clients as well as implement discounted pricing and promotions.
SAP B1 can also automate additional business functions like accounting and invoicing that can indirectly impact the B2B customer experience.
Also Read: Improving Accounting and Finance Management with SAP Business One
Why SAP B1 is the Best ERP Solution for B2B eCommerce
SAP Business One can improve B2B eCommerce transactions with benefits like:
A faster and easier ordering process
Improved product listings
Low-cost options for B2B marketing and advertising
Easier and faster creation of online stores
Flexible customer experience
Product and price comparison
Also Read: How the Right Integration between SAP Business One and Other Applications Boosts Productivity
Conclusion
In a highly competitive B2B environment, customer experience can help companies gain a competitive edge and win their customers' loyalty. At the same time, business partners and product dealers can promote your products and services efficiently to their customer base.
At Praxis Info solutions, we have simplified business growth in the B2B industry segment through customized solutions in SAP Business One. As an authorized SAP partner, we can understand your business requirements and provide the right solution that can work for you. Here is why we think SAP Business One is the right solution for small and medium-sized companies.
Are you looking for ways to grow your B2B company? Contact us with your business needs today.
Business Intelligence & Analytics..
Perfect enabler for insightful decision making.

Call us on

+91-88050 25521/18/19