What Can Go Wrong in an SAP Implementation and How to Prevent It?
SAP is the world leader in producing software required for managing a variety of business processes and creating effective solutions enabling efficient data flow across the organizations. SAP B1 centralizes data and helps companies manage their complex processes effectively and increase productivity and profits.
Globally, SAP was one of the first companies to develop software offering ERP solutions. Through SAP, the consumers can combine operational and experience data based on feedback. Organizations can better understand the customers and grow their businesses. But to make the best out of SAP B1, you must avoid SAP implementation mistakes at all costs.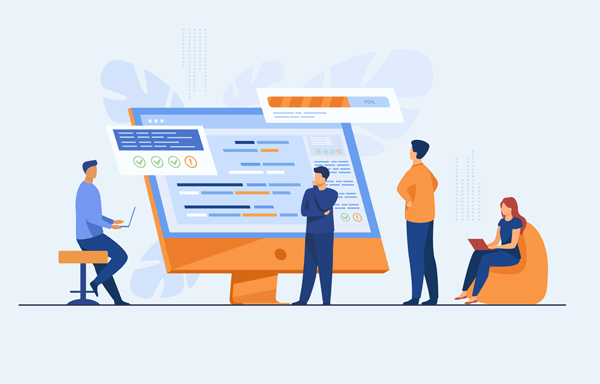 Here are Some Reasons Why does SAP Implementation Fail Sometimes:
1. When There is No Strategy
Many times, companies are eager to introduce SAP software but do not have a proper implementation strategy. They do not consider past projects and fail to set up a budget. They do not take into account the complex nature of software development. Vital stakeholders are not involved and no proper schedule for measuring progress is made.
2. Project Completion Time is Miscalculated
It is very important to have a well-calculated time estimation for software implementation and completion. An improper timeframe may result in lost revenue as well as reduced client satisfaction.
3. The Project Scope is Incorrectly Defined
The project scope should be clear. Project managers must make sure that a project is conducted properly. If there is a need to make certain changes to the project's scope, then that should be conveyed to all stakeholders well in advance.
4. No Consideration of Risks
All the possible risks have to be examined and correctly managed to avoid SAP implementation failures.
5. Insufficient Testing
SAP can be successfully implemented only with a proper testing strategy. Many issues can be fixed with a comprehensive test strategy that is finalised after consulting the stakeholders.
6. Team Issues
Proper SAP implementation cannot be achieved without proper teamwork. SAP projects have to be managed under an experienced leader who can manage their team effectively.
7. Not Involving Stakeholders
Effective communication with the stakeholders is critical to the success of an SAP project implementation.
Also Read: How SAP Business One Can Help Project-Based Manufacturers Run Smoothly
8. Insufficient Project Management
Errors in project management can have a great impact on an SAP project's success.
Is SAP Implementation Difficult?
SAP implementation is not difficult but can be quite complicated. A well-implemented SAP system can enhance the operational efficiency of a company to great levels and bring down the administrational costs significantly in the long run.
It is common to make mistakes while implementing an SAP project. Some of the factors that should be considered for avoiding SAP implementation mistakes are:
Set a budget for SAP implementation
Proper risk management
Setting an achievable project timeline
Choosing the right implementation partner
Proper training of employees
Testing all the implementation scenarios before the actual rollout
There should be a focus on the business outcomes
Also Read: Why Praxis is the Right Partner for Implementing SAP Business One?
Takeaway
Having a trusted SAP implementation partner can reduce your hassles and make the process simple. Praxis is an award-winning SAP Business One partner and is a trusted name in implementing SAP Business One solutions. In case you have any questions about the common SAP implementation issues, feel free to reach out to Praxis Info Solutions and let our experienced staff, with their proven track record and domain experience, help you with all your doubts and queries.
Business Intelligence & Analytics.. Perfect enabler for insightful decision making.

Call us on

+91-88050 25521/18/19