Analytics and Reporting in SAP Business One
Businesses generate a substantial amount of data across verticals in their organizations. Analyzing this data is integral for the business to achieve growth and boost its revenue. However, if you don't leverage this data, then it is as good as letting the gold mine go to waste.
Thankfully, SAP B1 Reporting and Analytics tools give a strong foundation for businesses to establish, measure and analyze this data for making insightful business decisions and improving performance.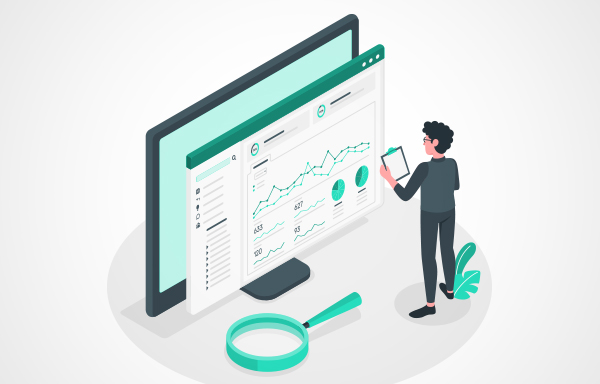 Here are some SAP Reporting and Analytics tools that make this process a cakewalk.
Crystal Reports Dashboard
Businesses can seamlessly configure Crystal Reports and customize the dashboard as per their need and different business functions such as sales, finance etc. SAP reporting with Crystal Reports can help businesses in turning raw business data into an intuitive dashboard that is easy to understand and provides deeper insights.
Features of Crystal Reports
Can be easily exported to PDF, XML, and MS Excel
Has an integrated viewer with accurate print preview
Reports design environment
One Crystal Reports designer license is included for every SAP B1 customer
Pervasive Analytics
Pervasive Analytics and Pervasive Dashboards provide users with three SAP analytics tools that help them boost their decision-making process.
Features of Pervasive Analytics and Pervasive Dashboards
Insight to Action
Advanced Dashboards
KPIs and Dashboards
Required no additional license
The Three Analytics Tools of Pervasive Analytics are:
Key Performance Indicators: A single touch tool to customize data for designing KPIs.
Pervasive Dashboards: Just a few clicks to customize data to design pervasive dashboards. They can be viewed in the cockpit or on the advanced dashboard.
Advanced Dashboards: Design advanced dashboards to retrieve specific data using filters, contain various widgets, and look them up in pages.
Also Read: Internal Controls on Financial Reporting – How SAP Business One Helps
Excel Report and Interactive Analysis Designer
Use MS Excel pivot table to analyze business information interactively and discover new business insights.
Features of Excel Reports
Grouping and filtering options, parameter definitions
No additional license is needed
Easy to use Excel Report Designer Tool
Uses dimensions and measures
Acquires data from SAP HANA models
Users must be familiar with the MS Excel pivot table and the data model.
Features of Interactive Analysis Designer in SAP B1
Enables users to acquire data from SAP HANA easily
It enriches, calculates and edits data
Numerous chart options for visualizing datasets
Limited to SAP Business One Professional users only
Requires no additional license
SAP Analytics Cloud
SAP Analytics Cloud, as the name suggests, is a cloud solution that can be accessed through a web browser and sits on top of SAP Business One
Also Read: SAP Business One On-Cloud vs. On-Premise: Which to Choose and Why?
Features of SAP Analytics Cloud
Creates stories
Enriches the data
Provides real-time analytics
Can collaborate with other users
Share insights and stories with teams as well as users
Acquires data from several relevant databases
SAP business analytics is a beneficial solution for several companies as it helps them stay on top of their business data and extract actionable insights from them. These SAP reporting and analytics tools are easy to use and most of them don't require additional licenses as well. Small and medium-sized companies looking to make a mark on the market should turn towards implementing SAP Business One and collaborate with SAP B1 partners who are experts in these situations.
Praxis Info Solutions is an SAP-certified SAP Business One partner and has helped several companies from different industry segments to improve their business analytics. They have a decade of experience working with SAP B1 and can help businesses make insightful decisions.
"If you want to know more, please write to marketing@praxisinfosolutions.com"
Business Intelligence & Analytics.. Perfect enabler for insightful decision making.

Call us on

+91-88050 25521/18/19