Use SAP Business One and Get More Bank Loans – Faster!
By Dattatreya R.Kulkarni Posted July 27, 2017 | Benefits of SAP Business One, Finance & Accounts, Management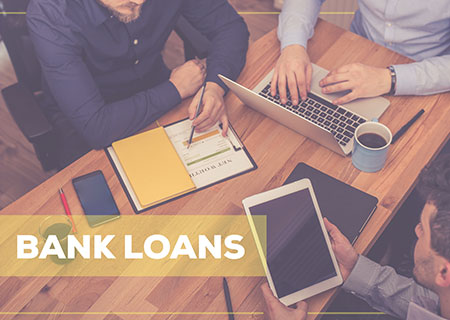 One of the biggest challenges faced by SMEs is access to credit or funds. Banks do extend this facility but are wary to take higher risk since SMEs are unable to build confidence in the bank's mind about their financial viability, growth prospects, repayment capability etc. How do SMEs overcome this? The mantra is to be transparent with banks, share business information with them on time, in real time and every time.
Working capital finance in the form of cash credit against the security of hypothecation of stock and debtors is one of the most common modes of finance frequently adopted by various bankers. The borrowers in such cases are expected to submit the details of stock and debtors every month on the basis of which Drawing Power after reducing the prescribed margin is calculated by the banks.
Few SMEs are able to either sign up or extend already existing loans or cash credits as they fall short on their capability to submit the required information to banks accurately & in a timely fashion. Reasons for such non-compliances could be many ranging from owners' attitude towards compliance in general, or company staff's incompetence or lack of accurate business information. Most, if not all, SMEs are unable to submit accurate information to banks primarily due to lack of systems and processes. For a large majority, support processes are handled manually with minimum use of reliable form information technology leading to inaccurate data.
Manual processes and the associated record keeping are subject to risks of human errors, duplication of work, mismatching information about the same transaction as recorded by two different departments and so on. To top this all up, it takes quite some time to come out with meaningful reports. In today's world, information not received on time is as bad as not having the information. Needless to say, banks that have extended credit to the company are also on the receiving end of this situation. This problem can be, amongst of host of many other challenges, can be easily resolved if SMEs start using SAP Business One, which is an ERP application developed by SAP SE especially for this segment. Using SAP Business One, users from various departments can enter relevant transactional information in the very same system in real time and can refer to the data at any point in time by a click of the mouse.
SAP Business One while being a flexible application provides a multitude of tools using which it can prevent the users from committing mistakes as well. It provides for a make-checker system as well to ensure that critical transaction entries are validated by concerned authority before being final posted into the system. Every customer that the company deals with is recorded as a Business Partner (BP) in SAP Business One in the form of BP master data. This master data not only stores useful information like address, contact details, bill to address, ship to address, payment terms etc. but also provides a view to the account balance at any point in time. By simply clicking the drill down arrow, one can see a list of all transactions including invoices raised, money received, credit notes issued etc. Nobody has to enter this information for the sake of it but the system extracts this information automatically from the relevant transactions. For example, when the dispatch team creates an invoice in line with goods to be delivered, system automatically posts the debit entry to the customer's account. Same is the case when the accounts person makes an entry of payment receipt from the customer.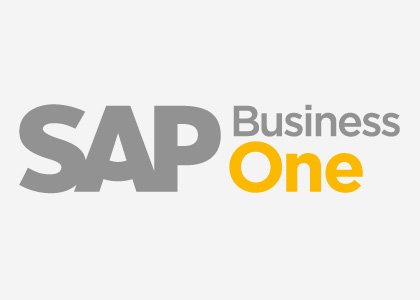 The logic gets extended to stock/inventory tracking as well. Moment the stores user transfers material to the shop floor, the quantity and value of that item is reduced from the RM stock and increased in WIP stock. As soon as a delivery is created in SAP Business One, cost of goods sold (COGS) account. And so on. For more information on how SAP Business One can help you save cost, bring operational visibility and become more responsive to customers please download from link.
An SME using SAP Business One system will be able to provide accurate information on debtors and stock to banks on time – every time. In turn bank will start getting more confident about the SME's business viability and progress which will make it easier for them to extend the cash credit limits or offer term loans as and when required by the company. Does this not sound WIN-WIN for both the bank and the customer (SME)?
If you are an SME and are looking to get more financial support from your bank to fuel your vision and growth plans, please do get in touch with us to find out innovative ways to achieve the same using SAP Business One. Kindly write to us at sales@praxisinfosolutions.com