Manufacturing: Sub Contracting Process in SAP Business One (B1)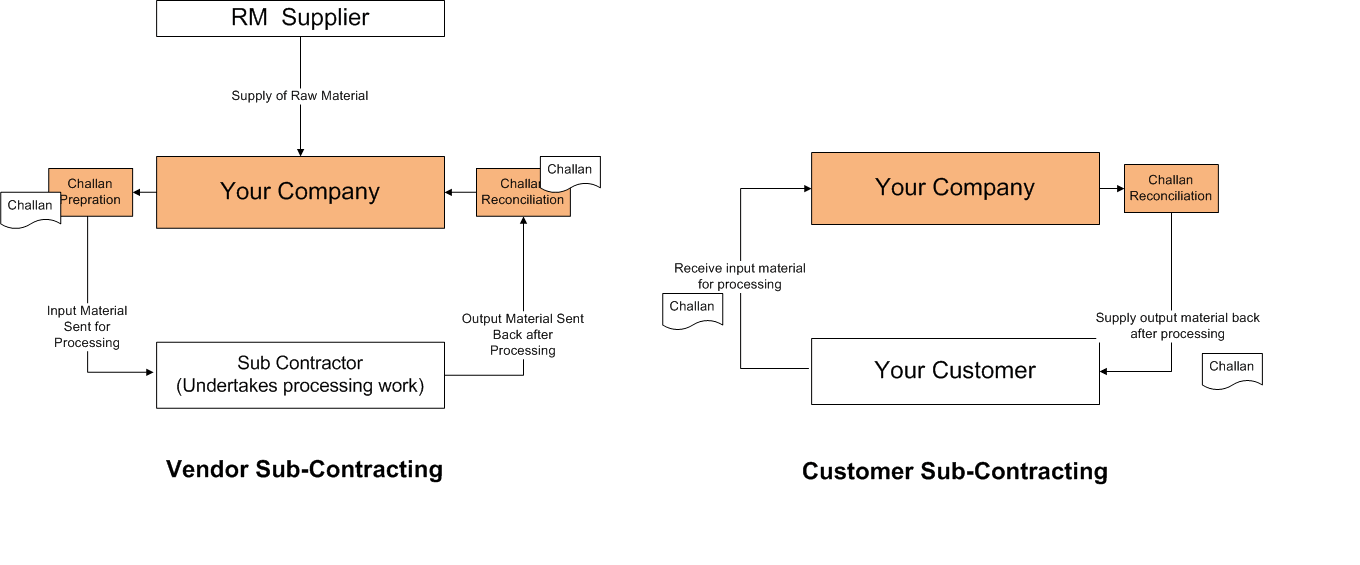 By Dattatreya R.Kulkarni Posted February 4, 2016 In Production
Subcontracting of work is a fairly common practice in the manufacturing industry. Reasons for subcontracting could be many ranging from lack of capacity inside the company, or lack of processing technology inside the company etc.
Nevertheless, the process of subcontracting work is governed by excise rule in India. As per this , the subcontractor is expected to maintain complete documentation of the process for example, which material was sent to which subcontractor, for what purpose, under which document number, how much of the material was processed and sent back by the subcontractor, number of days the subcontracting document has remained open etc. Maintaining these records manually is a tedious process and prone to errors.
Hence, it is important that a solution be provided to companies to enable this process along with required documentation. However, this solution is not available in SAP Business One. To ensure that manufacturing companies can derive all benefits of using SAP Business One, without having to compromise on their ability to manage the subcontracting process on the system, we have developed a solution that runs seamlessly in SAP Business One.
Our Sub-contracting Add-On has robust design, which addresses both scenarios and provides a seamless experience to your user on SAP Business One and enables them to conduct a variety of sub-contracting process related transactions as mentioned below.
Vendor Sub-contracting
Create processing Challan

Receive unprocessed material/Cancel Challan

Receive processed material from subcontractor

Capability to maintain multiple sub-contracting BOMs for same item

Capability to handle batch managed items

Mapping of items with subcontractors (BOM mapping)

Receive scrap from subcontractor

Reports for checking stock lying at sub contractor

Report for challan /item wise reconciliation

Payment to sub-contractor for labour charges
Returnable Items processing
Create returnable challan

Receive back items sent on returnable challan
Customer Sub-contracting
Receive goods from customer

Return unprocessed goods

Conduct production/assembly operations

Dispatch processed goods back to customer

Creating a labour invoice with reference to customer challan number

Reports for stock/challan reconciliation