Is SAP Business One Useful for SMEs in Food Processing Industry?
In recent years, the global food processing industry has been growing and flourishing with the addition of more healthy foods and food suppliers. At the same time, customers around the globe are demanding healthier foods with safe and natural ingredients – along with an efficient supply chain for lesser wastage.
As the leading SAP solution for the food industry, SAP Business One is enhancing its SME segment through the benefits of efficiency in inventory management, warehouse management, batch traceability, and more.
So, what are the leading challenges faced by the food processing industry – and how does SAP Business One overcome them? Let us delve right into them.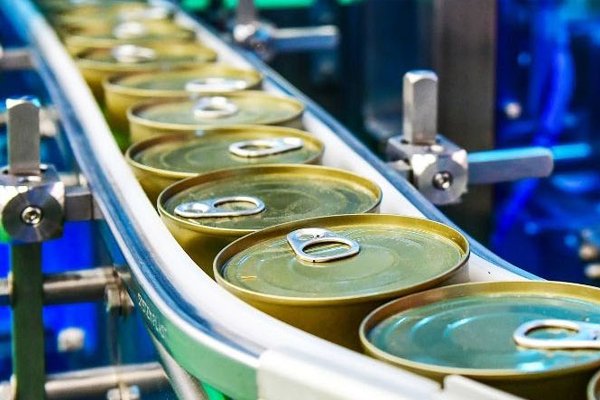 5 Key Challenges in the Food Processing Industry – and How SAP Business One Tackles Them
Here is how SAP Business One for the Food industry addresses the following key challenges:
1. Managing Inventory
Inventory management is a key component that can directly impact the stock of food ingredients as well as food pricing. Supply chain factors like warehouse availability, logistics, and global uncertainty can impact food inventories, thus driving up storage costs. Inventory costs can ultimately increase food retail pricing that is absorbed by the consumer.
SAP Business One improves the efficiency of inventory management through functions like automatic tracking, warehouse, and inventory management. This enables food processing companies to maintain the right amount of inventory stock at the right location and time. Through integration and automation, inventory managers can now track information about specific batches and related documents.
2. Reducing Food Waste
Around the globe, food manufacturers are turning to technology to reduce the growing menace of food wastes. Each year, around 10.6 billion pounds of food waste is generated, which raises a serious concern about food sustainability. Additionally, today's consumers demand to know how food items are sourced and are sensitive about the "freshness" factor. Food processors and manufacturers need to ensure that all their sourced food items are fresh and have not exceeded their expiry dates. Plus, with changing customer behaviour, the food industry relies on technology to predict and meet consumer demands without any over-purchasing or waste.
SAP Business One for the food industry enables managers to track product lot numbers and sell-by dates. Through batch traceability, SAP Business One enables the use of batch codes for tracking procured materials during production.
3. Reducing Costs Through Automation
Apart from external factors that can impact costs, food companies incur daily expenses through accounting, marketing, inventory, and transactional costs. To remain competitive in a changing market, food processing companies need to control their food costs without any compromise in food quality.
SAP Business One helps the SMEs engaged in Food Processing reduces these costs by ensuring that all business transactions are captured seamlessly in a centralised system of record and providing accurate reporting in near real time. SAP Business One enables the company to increase its overall productivity, collect payment efficiently, and lower inventory expenses.
4. Compliance with Government Regulations
For any food company, compliance with regulations set by the Food & Drug Administration (FDA) is an absolute must. These regulations are aimed at ensuring that all food products meet quality standards and are safe for consumption. Non-compliance with FDA regulations could incur penalties for any company or even a license withdrawal.
On its part, the SAP Business One solution enables food companies to comply with quality standards through automation. By managing business operations through the entire supply chain, this automated solution notifies and helps companies address any quality or compliance-related problems.
5. Building Customer Loyalty
Globally, consumers are now switching to health-conscious foods with natural ingredients. This includes millennial consumers who prefer a diet that helps them pursue an active and healthy lifestyle. Food companies need to be cognizant about changing customer expectations – to improve engagement, conversion, and win customer loyalty.
Through effective Customer Relationship Management (CRM), SAP Business One can monitor how the customer interacts with businesses, their purchase history, preferences – and designs promotions that can win customers and convert them into loyal customers. Additionally, with this SAP solution, food companies can respond faster to their customers and deliver products faster for consumption.
In addition to meeting these 5 challenges, the SAP Business One solution has more features that can benefit the food processing industry. Let's find out a little more about it.
SAP Business One for Food Industry – Additional Features & Benefits
Here is why SAP Business One is the best ERP solution for your food business:
Recipe management enables your company to manufacture product variants using different recipes.
Easier product recalls through efficient tracking of product ingredients through the entire supply chain.
Stock management through the complete production, packaging, and distribution cycle.
Materials Requirement Planning (or MRP) enables seasonal planning and forecasting of food products.
Labelling of packaged foods that are compliant with the Product Traceability Initiative (PTI) and other food safety practices.
Warehouse management that tracks forward, backward, and on-demand product movements.
Besides faster food processing benefits, SAP Business One benefits the food industry in multiple ways including on-time delivery of products, cost efficiency, supply chain accountability extending from the vendor to the customer, and finally, customer satisfaction.
Conclusion
With changing customer expectations, several SMEs from the food processing industry have turned to ERP solutions like SAP Business One to automate their processes and resolve key challenges faced by this industry.
As an SAP implementation partner, Praxis Info Solutions has enabled many food processing companies to transform themselves through digital technologies and solutions using SAP Business One. With their expertise, customers are equipped to manage inventory, supply chains, and material procurement with operational efficiency.
How can our SAP solution for the food industry transform your business? Contact us today through our website.
FAQs
What is SAP used for in food industry?
Payel Mukherjee
2023-09-01T17:37:32+05:30
SAP in the food industry enables these companies to reduce operational complexity and achieve regulatory compliance. Additionally, SAP Business One solution integrates processes like sales, manufacturing, purchase, and inventory.