Why Industry Vertical Expertise is Needed from the Partner?
While looking for the most fruitful SAP Business One partner for your business, the same vertical experience is cherished. That's because it comes with a bunch of undeniable advantages. Vertical marketing strategy is the new DNA of any industry. With lesser challenges, tailored marketing and sales solutions, and more specialization, this adds a lot of value to your business.
If you are looking for a meaningful read-up about vertical industry expertise, then you have landed on the right page. Now, before jumping into why industry vertical expertise is needed from your SAP partner, let's glance at what vertical expertise is in the first place.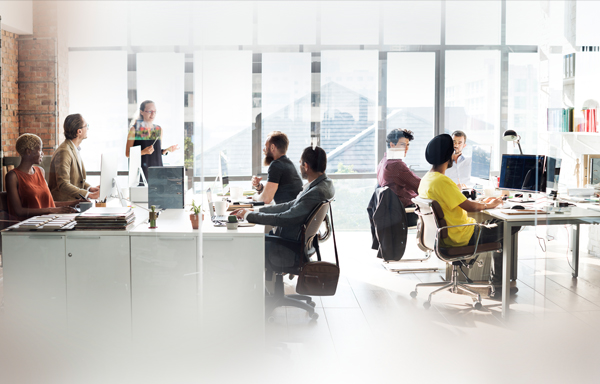 So, What are Industry Verticals?
These are primarily the group of organizations working in the same scope of industrial space. For example, be it a B2B or a B2C, these groups of entities operate in a shared common niche. Are you confused about industry verticals vs. industries? Okay, let's look at it this way. For instance, energy, finance, technology, healthcare, entertainment, etc. are broad industries, while banking, finance, venture capital, start-up funds, and insurance are some business verticals examples within the fintech industry.
Also Read: Improving the B2B experience for your customers using SAP Business One
Vertical Expertise
Companies operating within a specialized industry segment gather expertise regarding regulations, compliance, terminology, trends, costs and profits, and competitiveness in their markets. However, to operate successfully within a vertical market, the partner needs to have industry expertise within the same vertical in multiple distribution channel operations, creating a vertical business model.
Partner with Same Industry Vertical Expertise
Now, in this business model, finding the right partner comes with benefits. An SAP Business One partner who has worked with other companies in the same industry vertical as your company will certainly have an edge over other vendors who have served other industries. Such collaboration creates a solid path to newer business expansion opportunities. Let's understand why it is so.
● Time is Money
As is rightly said, this saves you from educating your partner about the different market needs of your industry vertical; it's always convenient to work with a subject matter expert.
● Competitive Advantage
A partnership with the same industry vertical expert gives you a far more competitive advantage in your business compared to any random partner from a different industry.
● Better Chances to Weather the Storm
Challenges are unforeseen. So, with any economic downturn, a partner with similar expertise can help you quickly pivot and refocus on alternate opportunities.
● Specialization
This is called for when you have adept partners from your industry vertical niche. They will have the most suitable know-how to customize the services and products to meet customer segments.
● Cost Savings
With all the knowledge about the nitty-gritty of your vertical, a partner can help you make optimal use of resources leading to a lot of savings.
● More Revenue
The main aim of having a partnership with the same vertical expertise is to have more specialized products, which means more revenue.
● Lesser Competition
Last but undoubtedly one of the most important reasons is to cut down the competition. If you can have the same industry vertical executive on board, you will have less competition than the number of players in horizontal markets.
Final words
A right partnership with the same industry vertical expertise can help you fine-tune your business by understanding the crucial trends of the market and the unique needs of your target customer base. So, you are certainly at a better edge and can ace the competition pretty well. Praxis Info Solutions possess industry vertical expertise in manufacturing, Distribution, Food Processing, Chemicals and Real Estate vertical. Please reach out to Praxis at marketing@praxisinfosolutions.com for more details.
Business Intelligence & Analytics.. Perfect enabler for insightful decision making.

Call us on

+91-88050 25521/18/19