GST Enablement & Beyond – Why Companies should adopt SAP Business One?
By Dattatreya R.Kulkarni Posted June 22, 2017 | Benefits of SAP Business One, Finance & Accounts, GST, Management
Every business organization – small or big – has had its task cut out with respect to adopting GST from 1st July. There were, however, some who kept expecting that the date will be pushed forward. Now that GOI has re-confirmed the date to be 1st July, its race against time for many!
Those who had initiated the activity earlier on – mostly large corporates – are geared up to handle this revolutionary change in Indian business environment. Most of them have also advised or nudged or pushed (as appropriate) their suppliers to get ready for GST, for a simple reason that if their suppliers do not follow GST, they stand to lose on the Input Tax Credit (ITC).
For many in the SME segment who are not driven by OEMs, situation is not all that rosy. Barring those where the business owners were following the GST progress closely and taking actions accordingly most of the other SMEs are grappling with the basics (related to GST) as we discuss this topic here. How do they handle the situation now? What should they do?
Should they simply follow what 'others-in-the-same-situation' are doing? May not be the best decision – what works for one company may not work for the others. Every company needs to evaluate solutions in line with their current and future business requirements.
Should companies look to take help of information technology? Yes, certainly. GSTN itself is a digital platform and it expects companies to provide them data in digital mode. Not only that; the principle of matching of invoices (your suppliers') with your purchase entries in order to claim ITC, will require you to maintain details at the smallest level in your records. Such record keeping, timely and accurate uploading of returns is not possible manually.
Should companies look for a 'GST only' solution? Certainly not recommended. Reason being GST should not be looked upon from a 'compliance only' perspective. Rather, it needs to be looked upon as a fantastic opportunity to assess their readiness to operate in new business environment enabled by GST which makes this one nation of India one market of India. Some of the common leading questions that need be answered by owners of such company could be as follows:
Do I understand the impact of GST on my business to begin with?

What new market opportunities are getting opened up due to GST?

Am I ready to make modifications to my business model quickly to adapt to the new environment?

Can my company handle a much larger and more dynamic market?

How do I compete with regional local parties, away from my existing market?

Do I have an IT system that can make compliance of GST requirements to look like a non-issue? Can this system scale up? Etc.
Let us look at the IT enablement part alone for further discussions here, as most of the other questions will lead to strategic decisions to be made business owners.
SAP provides a fantastic ERP platform suitable for SMEs in the form of SAP Business One which not only takes away the 'perceived' burden of GST adoption but enables business owners to take the right business decisions that can make a huge positive difference to their growth.
Whereas GST opens up the entire country as a potential marketplace for a company, there are certain basic challenges that need to be tackled in order to step up and start reaping benefits of this new opportunity. As shown in the chart below, there are several goals that a business owner keeps trying to achieve. Successful achievement of such goals is a function of several parameters, one of them being the ability of the company to track its own operations in every possible way using 'reliable' data.
SAP Business One offers you a powerful and flexible platform that will help you start making decisions on time, based on real-time data.
SAP Business One – Single Centralized World Class ERP Platform for SMEs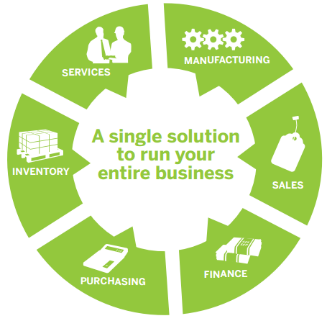 SAP Business One becomes your company's IT backbone that not only delivers on its own purpose of providing visibility into operations, reducing costs, improving customer satisfaction but also helps in integrating with other external/internal IT applications as needed so as to provide a robust solution landscape that can keep growing in line with the increased demand of the business. This capability of real time access is a significant enabler to the company – both for the top management and operating staff.
Powered with rich functional capabilities as depicted in this chart, SAP Business One offers solution across the board from Opportunity to Order, Order to Cash, Procure to Pay, Issue to Complete, Concept to Launch to Sustain & Retain – SAP Business One offers most appropriate process mapping solutions which are easy to understand, faster to implement and light on investment.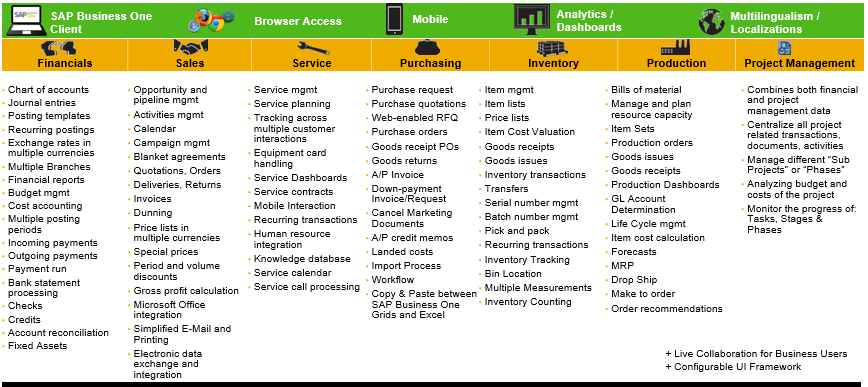 SAP Business One and GST – For New Customers
While helping you run the business more efficiently, SAP Business One will simultaneously make it very easy for any company to adopt GST quickly. Information required for filing a variety of GST returns will be available at a click of button. Companies have a choice of downloading this information and simply upload it to the GSP (GST Suvidha Provider) portal of their choice. If they would like to go a step further, SAP system can push the relevant data directly (& automatically) to the GSP's portal thus eliminating manual intervention.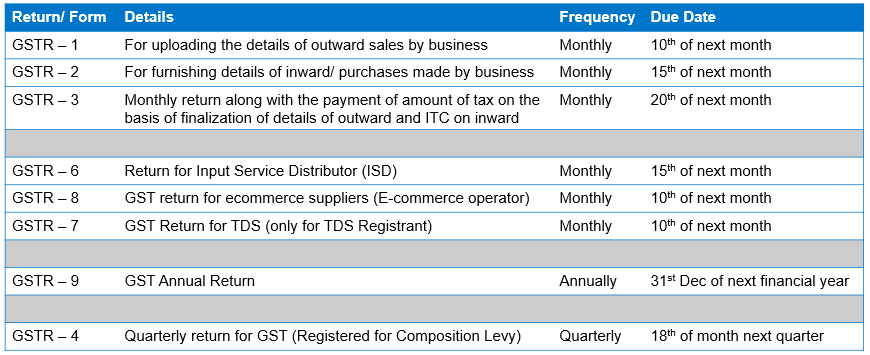 Existing SAP Business One Customers and GST'
Praxis has developed a simple and well-structured methodology for helping such companies migrate from current tax regime to GST. It is a series of activities that need to be performed jointly by the customer and Praxis. It includes activities including but not limited to like master data updates, refining the chart of accounts, tax code set-ups, layouts followed by rigorous testing and so on. Praxis is hand holding a large customer base in making this migration smoothly.
Summary
Thanks to GST, the Indian market is on the verge of a major transformation in the way business in conducted. Barring the initial discomfort and teething issues, everybody is set to be benefited by it. Businesses can now plan for expansion in their serviceable market leveraging the level playing field being provided via GST.
Simultaneously though, companies need to review their business operations in line with the new tax regime and take steps so that they do not lose a grand opportunity to expand. Having a strong ERP solution that delivers on the core business needs and also makes your movement to GST regime smooth is the need of the hour. SAP Business One is a world class ERP platform that can help SMEs transform their own businesses and get ready to play big in the GST era. Early adopters of SAP Business One will get a significant head start in this journey and will be set to conquer & expand their own market with pace, agility and reliability.